In just his second season as an U23, Rob Scott really began to establish himself on the domestic scene here in the UK with Team Wiggins, capping off a fine campaign on British soil with the U23 National RR title. For 2019, the 20-year-old is keen to take his talents to the international level to show what he can do against the world's elite U23 cyclists.
Rob gave up some time during his offseason to answer some questions exclusively for U23 Cycling Zone, so readers can get to know him better.
"I'm happy with my 2018 season. I have achieved quite a lot of goals that I started the year with and I'm happy with the progression and development I have made from last year."
Rob's season contained a wide mixture of races, from some of the early season U23 races in Italy, to smaller UCI pro races, to domestic races and the Tour Series here in the UK, finished with some one-day races at the season's end in Belgium and the Netherlands. Given Rob was still just 19 for half the season, how much of a conscientious decision was it by himself and team management to have a varying schedule?
"With Team Wiggins it's all about doing the races that will bring you on most as a rider. I think the races I did this year suited me well and gave me a wide spectrum of different races to test myself. I did similar races last year when it was my first year in the U23 category. I wasn't as good in them as this year but just riding them and gaining the experience can give you an edge when you race the year after. That's a contributing factor in my development for sure."
Scott was a star on the domestic scene, forming a dangerous duo with teammate Tom Pidcock at the Tour Series crits in late spring and early summer, where Scott has a second and third place. Rob talked about the type of rider he wants to become, and why he loves crits.
"I'd say that I'm quite a varied all-rounder. I think I can ride for the win on most courses. Most likely a classics rider but we'll have to wait and see! I do love riding the crits. They are super fun and are raced properly from start to finish normally very aggressively which I like. The crowds are also really supportive and loud so it just makes the whole event that much more enjoyable. Also, no matter how hard it is, you know it will all be over in an hour!"
Despite the crit success, there is no doubt his season highlight came in the national road race championships. Rob finished 4th in the elite race, finishing with the group for second just moments after Conor Swift had won the race, and was first U23 across the line. This secured him the famous national U23 RR champs jersey for the next twelve months. Scott talked us through his epic day out.
"Nationals was a great week. To win the U23 nationals was a goal that I set out to do at the start of the year and was so happy to achieve it. The nationals are very unpredictable and hard to control, which probably showed on the race, but that day everything went very smoothly for me and with the combination of good legs I was well up there at the finish. All I did was keep a good eye on Fred Wright, who was 2nd from the U23s, in the last 5Km. It was also great to have my teammate Gabz (Gabriel Cullaigh, ed.) on the podium with me, who was 3rd from the U23s."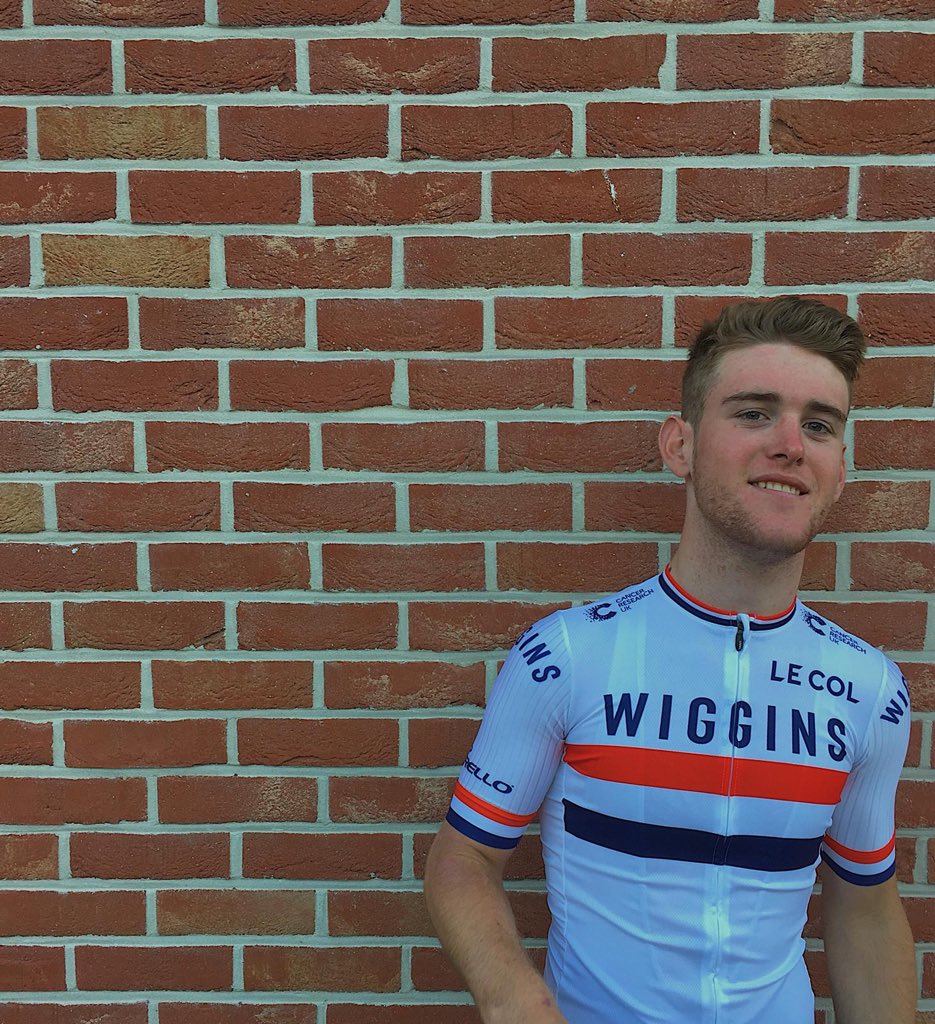 With a more international schedule, Rob is understandably excited to show off his new jersey in some big U23 races next season. Ever the consummate pro, he understands a white jersey must be met with black shorts. However, while he isn't intending on going full Rui Costa mode with white shorts, he does want to follow Peter Sagan's formula of racing a couple of times with the all-white combo, before switching to black.
"I feel really excited to show the jersey off in some big U23 races next year. I plan on continuing my development from the last two years into next year and win some races, preferably in the Wiggins National Champ Jersey! I will probably be quite marked while wearing it, but I will be having a solid winter of training in the lead up to the season, so hopefully being marked shouldn't make any difference to the outcome of the race. Maybe Andrew (Team Wiggins manager Andrew McQuaid, ed.) will get me some white shorts for one race and one race only!"
Turning our attention towards 2019, Rob has already set himself a couple of races he really wants to have a good crack at. A first stint at the U23 Classics is a priority, with Liege being the race he thinks he can excel best at. A Worlds on home roads at the season's end also offers further incentive to perform well all year.
"I have a few races that I am already targeting for next year. Mainly quite a few of the early season U23 classic races. I like the idea of having a good crack at the U23 Liege race, although it is quite hilly, I like that terrain and could maybe get a result depending what my weight is at that time. The world championships are being held in Yorkshire and the route will be on quite a few of my regular training roads, so getting selected and putting in a good performance there is a big goal. That's a long way off at the moment but if I have a better year than 2018 and show consistency throughout the year, hopefully I could ride!"
Despite his belief that U23 Liege could be a good race for his characteristics, there is a different pro race the Rob dreams of winning, a race with a very different parcours to "La Doyenne".
"Probably Paris Roubaix. There's something about it that interests me a bit more than say Tour of Flanders. Winning solo on the velodrome is the dream! A stage of the Tour de France would probably be my second choice."
Rob Scott is a massive talent to watch for in 2019, and his ability to climb well and sprint quickly, as well as the massive explosivity he has from his time in the crits, ensure he has a great chance of winning a lot of races. Scott's pairing with Pidcock, one year his junior, means Team Wiggins will have a deadly duo to rely on in some massive races this coming season.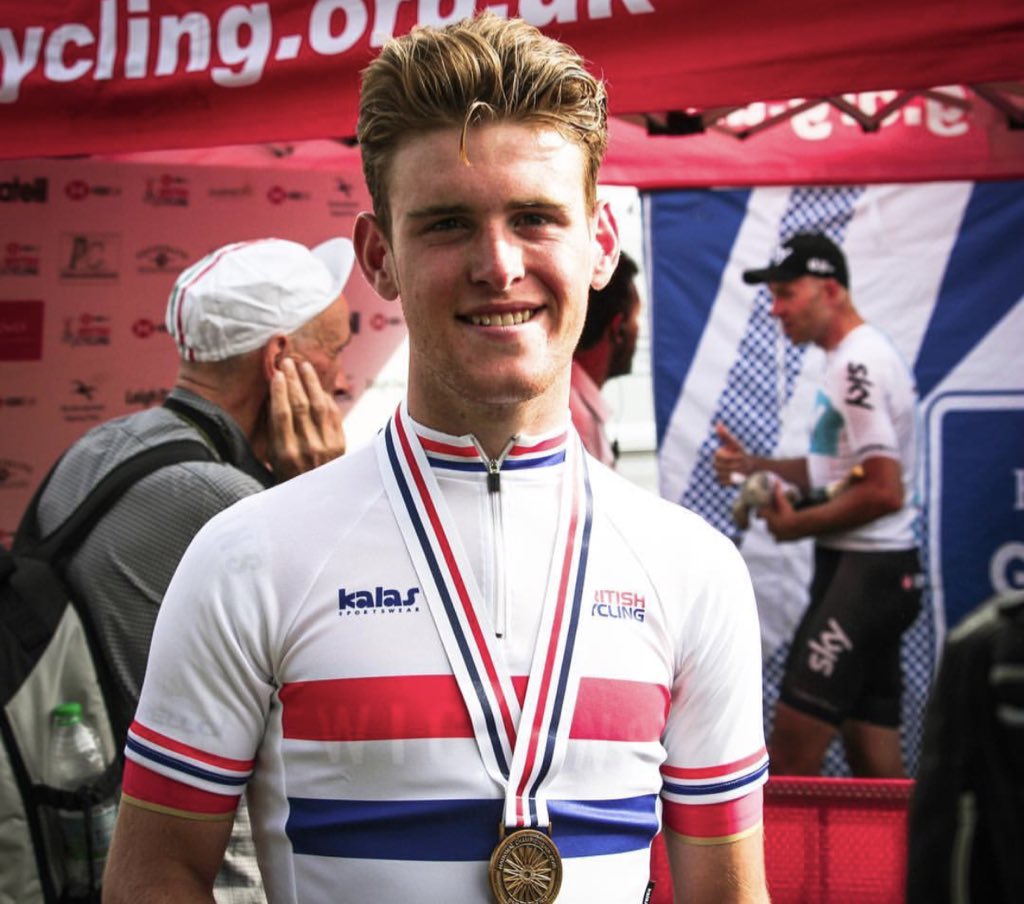 U23 Cycling Zone wishes to thank Rob for giving up his time to answer our questions, and we wish him all the best for 2019. We also want to thank Andrew McQuaid for setting up the interview. You can keep up to date with Rob's journey, specifically whether he gets his white shorts wish, with his Twitter, which is @robwscott98.