With the Olympic Games and the subsequent delay caused by the Covid-19 pandemic, Lucas Plapp has essentially forgone his U23 career in pursuit of a Gold medal on the boards of the velodrome in Tokyo as part of the Australian team pursuit squad.
Yet Plapp, who has just six UCI race days in three seasons (four of those are ITTs too), delivered a devastating Australian summer's worth of performances, and by the end of the season Down Under he had anywhere between five (CyclingTips) and "a flock" (Cyclignnews) of WorldTour teams chasing his signature. Quite simply put, the man is one of the best time trial prospects probably in the last decade, if not longer. And his background shows he has the potential to be a Grand Tour GC rider in the distant future too.
Whilst it is yet to be confirmed where he will sign, especially given he is 100% focused on Tokyo, it is pretty much guaranteed he will be a pro in 2022. Despite the time difference, I was lucky enough to be able to give Lucas a call last week, and get to know more about my own number one U23 prospect better. Read on!
"I completed a very heavy track block between September and October through to the end of the year," Lucas tells me when asked about how he prepped for the road season in Australia over the European winter. "Everything was in reverse, normally you'd build a base and then train for speed with intervals, but the team pursuit reverses that. Coming into the road season, I knew I had speed but I wasn't too sure about my base. I crammed a bunch of road kilometres in in December, along with some TT prep. For sure the Team Pursuit does help with the TT. I live in Adelaide, where the Tour Down Under is held. I knew the hill on stage two of the Festival of Cycling (the stage which he won, ed.) and knew it suited me, and it was great having a guy like Porte to help me. I'd actually never seen Willunga, but that stage was the whole reason the team was basically there, to help Richie win that stage. I was just fortunate enough to be there with him really, I had no chance of doing anything more than help him! It was unexpected to be so good at that race, and that was what changed my plan from trying to go for the U23 double and instead go for the elites. After the Festival of Cycling, I had a chat with Richie and we could see my form would stack up well with the elites. I knew I'd probably struggle without my base for the elite road race, and attacking early didn't help! I blew with two laps to go!"
Given Lucas' return from his road racing campaign (the stage win and 2nd overall behind Porte at the Festival of Cycling, as well as the elite national ITT crown), he can, of course, be absolutely delighted. Given the pandemic cancelled the Tour Down Under and prevented a lot of WorldTour teams from attending the Festival of Cycling created in the Tour's place, did Lucas feel their lack of presence helped him shine, or does he feel deprived of a chance to see where he stacks up versus even more of the WorldTour and Australia's elite?
"I'd of liked to have started against the WorldTour's elite, but I did have better form than I expected. For example, Richie, who was still amazing, was still not in top shape, so it would have been good to have went against those sort of guys in the shape they usually have in January. Likewise to battle Rohan in the TT would have been great. But in the end, I was stoked with the results and got the attention I was looking for. But next year, I'm definitely looking to do the whole program: the Tour Down Under, Cadel's race and the elite nationals."
Quite frankly, as a rider who has always been held in high regard given his Junior Worlds ITT podium and his track pedigree, it was surprising to hear Lucas talk about still having to seek attention from the WorldTour teams. He explained that given Australia's total commitment to the track, he and his teammates (it's easy to note Kelland O'Brien probably feels this way and has raced into a WT deal this past January too, ed.) have been almost tucked away, out of the eye of the road teams.
"I think the pressure to be noticed was there a little bit. With track commitments, and Covid, it's been impossible these last years to do the U23 Nations Cups, or even much road racing at all. Meanwhile in Europe, the Danes can do road races to train and show themselves, which we can't here, there are simply less opportunities. The track is such a big focus, and I knew this past summer was my only chance to show myself."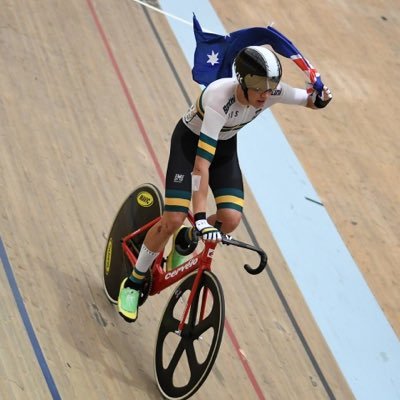 Plapp, when not on national team duty, rides for Team Inform TMX MAKE, and the team is stacked with talent. Rudy Porter, Blake Quick, Thomas Benton and Carter Turnbull are all still U23s, and the team has some experienced pros too like Steele Von Hoff. They went 1-2-3 with Benton, Porter and Turnbull at the U23 RR, whilst Turnbull and Conor Leahy were the fastest two men in the U23 ITT. To emphasise what a small world this is, Plapp attributes the team's success to one of our interview alumni, Mr Jarrad Drizners.
"The team has been amazing over the last eighteen months, we've really made a big jump. It started with Jarrad. I was housemates with him for a while, he just started winning both on the track and the road and then moved on to Axeon. It's true what they say, success breeds success. We all had to make a step up, not just myself but Rudy, Carter, Tom, all those guys you mentioned. We have an unreal DS in Pat Lane, that really helps too. We also have an affiliation with Trinity Racing in Europe, so some of the guys will be going over there soon for the U23 Giro. We tried it already but some of the guys struggled to get Visas though!"
Plapp has become somewhat of a cycling celebrity, with a lot of fans knowing who he is now. Given he is in the buildup to the biggest event of his life so far, perhaps dealing with road fame has been difficult. But Plapp tells me he is fully focused on the track right now, and has been able to avoid the attention coming from his recent road exploits.
"The blinkers are on for Tokyo now. I'm going to stay in Europe once the Games are done for a holiday. The Road TT at the Worlds is a possibility (he suggests it would be at U23 level if he races, ed.). I'll see how I feel after my holiday, I'll be taking my bike with me, and if I feel good I'll race, but the team pursuit takes so much effort that I don't know how I'll be. There's nothing concrete in place, but from what I've seen, the course is a good one. I'll play it by ear. The focus is more on home Worlds in Wollongong next year. To chase and win a Rainbow Jersey in front of a home crowd would be so special."
Given the pandemic and the fact it is still affecting sporting events, both in terms of going ahead and who can race, it seems reasonable that for this year's Team Pursuit, a lot of emphasis will be on the form of reserve riders, whoever they may be, just in case a starter contracts Covid. Lucas told me a little more about how Australia drill their TP team.
"We, as a nation, have a focus on the team pursuit. We've had six guys on the program for the last four years and there will be five guys fighting for spots. The reserve rider is always in good shape, we all are, no matter the event. We always have depth, a few years ago we had six guys on the podium wearing Rainbow stripes, that says it all. You never know what can happen once you get to the Games."
We touched on this a few times during the interview, but Lucas says he takes a lot of confidence from all of the track guys who have made great road careers, but especially guys like Wiggins and Geraint Thomas, who were team pursuiters themselves.
"It's nice to see the pursuit guys that became roadies have done so well. There isn't as much pressure to make the transition now as there once was, as people can see how it sets you up. I really think doing another discipline can help you, you can see that with the cross guys just now! I think the team pursuit is like a secret weapon in way, the more I do it the sharper I feel and it helps me on the road. Just look at all the track guys: Ganna, Cav. It helps sprinters too. For me, the best example is Cam Meyer, look at the road career he has had, he's got some pretty big wins."
Looking ahead to his upcoming pro seasons, Plapp's long term plan is to focus on his TT like he does just now, whilst experiencing both cobbles and mountains for the first time.
"I've got zero experience on cobbles or in the mountains yet. The flat Classics and the mountains are a complete unknown for me right now. I need to try them and see where I can be as a rider, as well as what fits in with my TT. With the track and the gym sessions for that, I'm heavier than I would be on the road, so I need to just see what fits."
What I really liked the most about Lucas was that despite the external pressure to become a GC rider, you can tell how much he loves the ITT. Given this information, I hope you all enjoy his answer to my standard dream pro win question as much as I did.
"I have a few dream wins. In a few years time I'd love to win the Paris Olympics ITT. After that, I'd like to give the Grand Tours a crack and see where I can go in the future. That's going to take time. The Olympic TT is a much more suitable goal for me right now, and I feel here in Australia we really place a higher emphasis on an Olympic Gold than European nations. To win, either in Paris or L.A, would be special. For the Grand Tours too, that comes back to taking time in the TTs. That's just how Wiggins and Thomas did it."
Looking at how Lucas's career has went so far, I think its quite reasonable to expect some strong TT rides as soon as he goes pro, but other than that his lack of road racing, and European experience in general, means he may need a season or two to adapt. After that though, I think his talent will shine through and, potentially, he could follow the likes of Wiggo, Froome, G and Roglic as riders who can win Grand Tours without needing to go on the offensive in the mountains.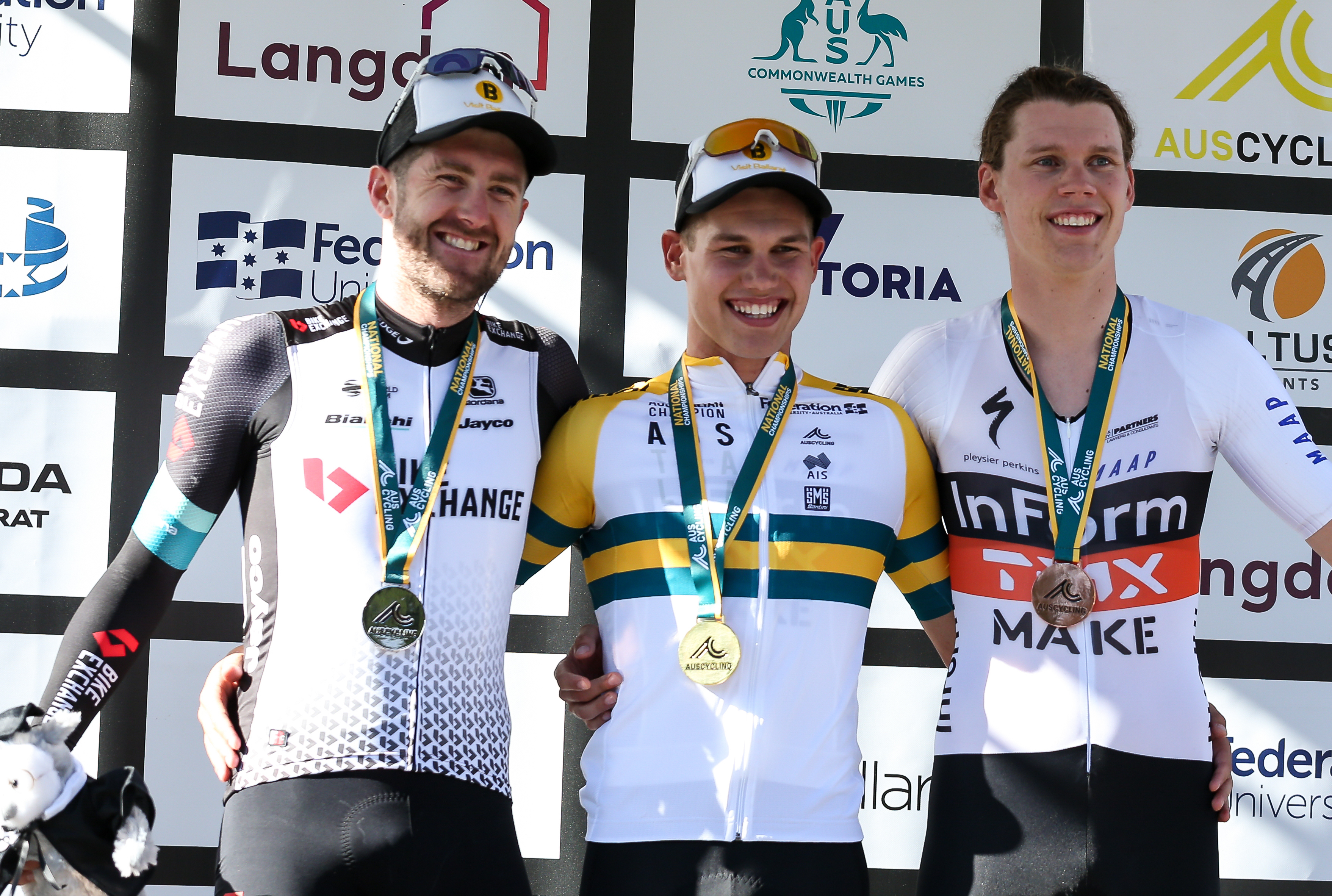 U23 Cycling Zone wishes to thank Lucas for taking the time during his very busy track camp so close to the Games to speak with me. I wish him all the best for the Games and his future road career, and I'm sure we all are looking forward to seeing which team wins the race to sign him. You can keep up to date with the man himself on Twitter here.