Leopard Cycling Team made a huge coup in the 2017 offseason when they landed Poland's final year junior Filip Maciejuk to begin his U23 career with the Luxemburgish team in 2018. Fast forward a little over a year, and Maciejuk, a bronze medallist at the junior Worlds ITT, has had a very successful adaptation to life as an U23.
Wrapping up a pro win, as well as a GC at an U23 stage race, 2018 was successful. 2019 has started a little more slowly, but Maciejuk's talent is undeniable. The Pole took some time out of his racing program to speak exclusively with U23 Cycling Zone.
"I would not say it was great, but it was very good. Not everything went how I expected, but I can be happy. Before the season started, I was not afraid, because I knew what I was capable of and I could help the team and fight for victories. My season was good. I am not satisfied with my performance at the World Championships, because I know that I can do a lot better."
After winning the ITT at the Majora Hubala stage race (also 2nd overall), his first pro win, Filip also made the front group at Gent-Wevelgem U23, the group for second at the Tour of Flanders. In terms of stage racing, Filip was sixth against a very strong field at the Triptyque, as well as wrapping up a win at the U23 Carpathian Couriers stage race, which spends part of its time in Poland. He spoke about his stage race win.
"The Carpathian race was a small goal for me in the first part of the season. I knew before that it was possible to take a good result. However, I didn't expect to win in it. The feeling after the last stage, when I won the race after a breakaway, was really amazing."
Filip's biggest asset is his ability against the clock, but the Pole has many more strings to his bow, as he was keen to point out. Filip says there is no terrain he cannot excel in if his form is at his peak.
"The TT is indeed my strength and I really like it (although he told us he doesn't have a set type of TT course he prefers, ed.). I don't really have a big weakness, because when I am in good shape, I can also perform well in hilly races and cobbled classics. In the big mountains I have to fight, but also there I can do a solid race."
Filip kept his goals for the rest of the 2019 season to himself, but he was more than happy to tell us what his biggest goal for the future is, at least in terms of a dream pro race win.
"I want to win every race that I am starting in, but that is of course not possible. I would like to win one of the spring classic races, but also an ITT World Championship."
While 2019 has been a little quieter than Filip would maybe have liked so far, he still has a lot of objectives still to come and has lots of chances to have an even better year than he did in 2018. Another hugely versatile rider, there is a variety of terrains he can win across and his TT ability will make him a real threat to win solo and contest GCs.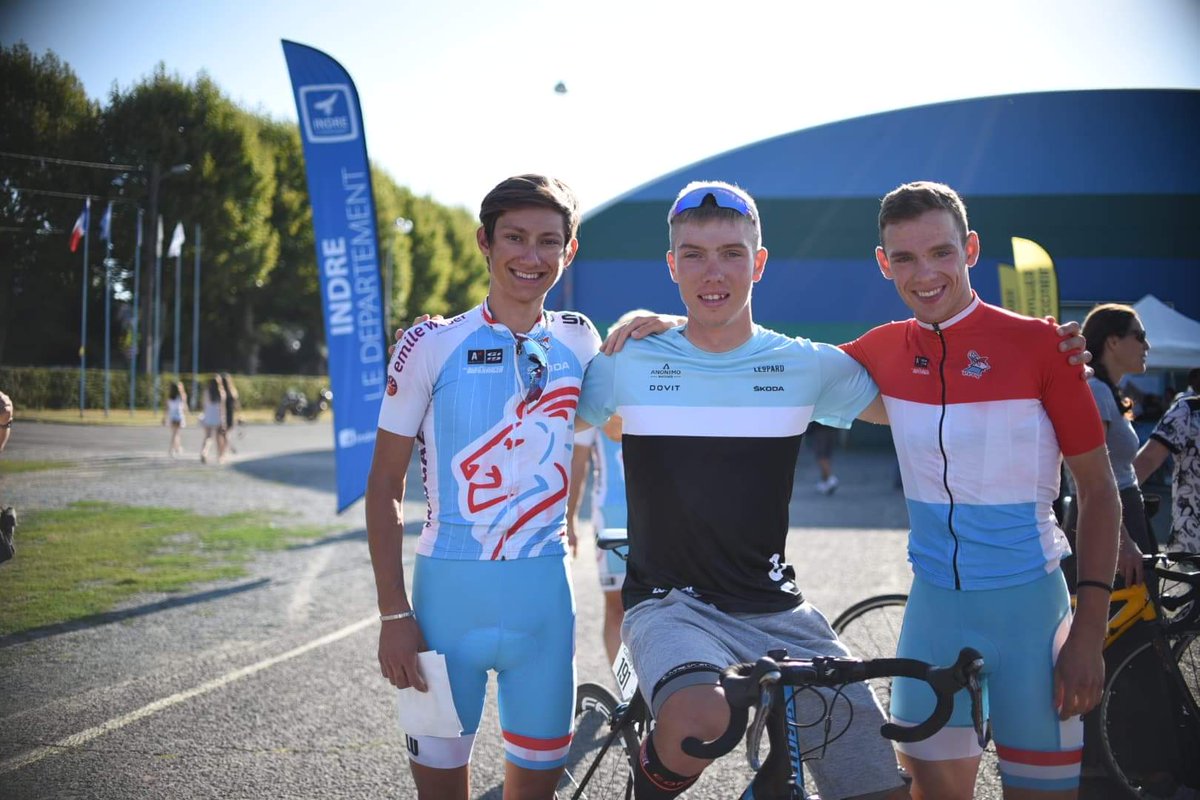 U23 Cycling Zone wishes to thank Filip for taking the time to speak with us, and we wish him all the best for the rest of the season. We also wish to thank Leopard Cycling Team's Martin Faes for facilitating the interview. Filip is not on Twitter, but you can follow his Instagram here.