Despite having a lot of his calendar removed as a result of the global pandemic, Norway's Idar Andersen has returned well, being part of the squad that set Jonas Hvideberg up for the win in the U23 European RR this week.
The Norwegian is the current U23 RR champion of his nation, and is a bit of an all-rounder, who can race for himself or others.
I called Idar last week to get to know more about him, and you can read what he had to say now.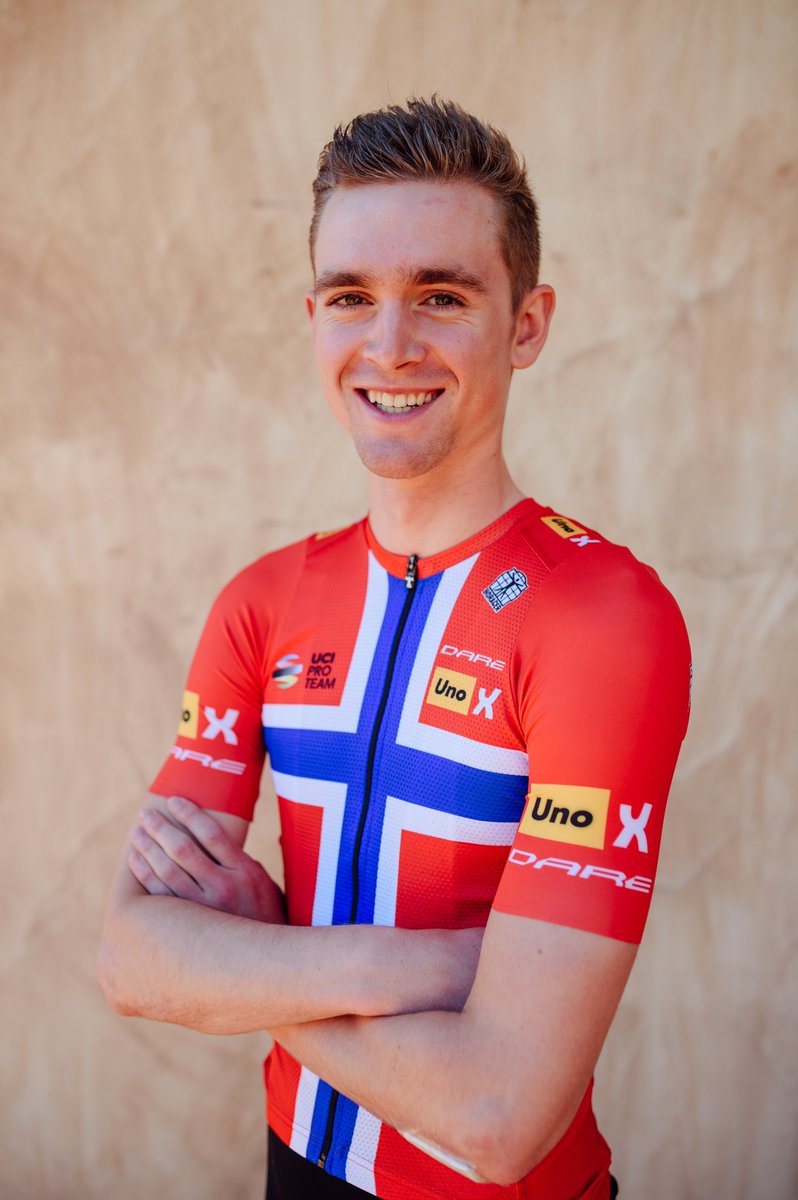 "Last winter I stayed in Girona with friends and did a lot of training. I had good shape, but I didn't actually know we were going to race in Colombia. That was a bad start too, as I got sick on the flight down to Colombia, and I had a bad stomach and was sick. I ended up losing some kilos. I was fine on the flatter days but I felt empty on the hilly stages. The race itself was crazy, probably the nicest race I have done. I loved the fans and the organisation. We had police follow us while we trained, amazing."
As an all-rounder, Idar can go well in various terrains, but he does have certain areas where he feels he performs stronger than others.
"I'm best on the short to medium climbs. I really like long, hard races. I've not yet proven myself in the really big mountains that you can find in races like Colombia or l'Avenir. I'd also say my TT is a weakness."
Speaking about the team's jump from Contin to Pro Team for 2020, Idar says that the team is so well organised that the only thing that has changed massively is the races the team can now attend. He also spoke about the benefit for Norwegian cycling for Uno-X to be riding at such a high level now.
"Even with the new races, the team has some differences, like more staff and a more professional setup, but I have to say it was already very pro when we were at Continental level. There is definitely more resources and expertise around too. The step up is a great opportunity for everyone, it allows young Norwegians to come and race here, rather than step up to the WorldTour too early. A lot of young guys can now stay in Norway longer."
Next, we looked back on his U23 national title winning ride, an effort that saw Idar unsure if he would win right until he crossed the line.
"That was a hard race for the team, as we were defending champions from Torjus Sleen's win, but we were missing Andreas Leknessund and had no real sprinter on the team on what was a quite flat course. We tried to make it hard for everyone, there was lots of stress and no real control. I escaped with another guy with about 10km to go. He attacked me on a short hill. I caught him back and the bunch began to get nervous and close in. I didn't know if I would win until I crossed the line. I'm really proud to be able to put the jersey on everyday."
Idar has a great relationship with Leknessund, and was due to be a key part of the Norway team hoping to defend their l'Avenir crown, with Andreas taking over from Tobias Foss. Idar spoke about the duo's relationship.
"I've raced with Andreas since we were first year juniors in the national team. We've been friends a long time. It's nice to be able to help him win races. I learn from him a lot, we come from very different places in Norway and we had different approaches to racing as juniors, of course that's not so much the same now we are on Uno-X."
Idar's final appointment for the season, as of right now anyway, is the Uno-X Development Weekend, with three one-day races on the menu. When asked about his dream pro win, there was a very quick answer.
"I'd choose the Worlds RR. It's the greatest race for me. I liked watching it when I was younger, and Thor Hushovd won it when I started cycling. It's nice you get the Rainbow Jersey for a year, and everyday you are reminded of winning the race."
Idar Andersen is a very versatile rider, one who Uno-X will be keen to hold on to as they seek to improve year in and year out. He is also well capable of chasing personal success, and I feel bigger victories are on the horizon.
U23 Cycling Zone wishes to thank Idar for taking part in the interview and I wish him the best for the rest of the season and beyond. As always, I wish to thank Jens Haugland for coordinating. You can follow Idar on Instagram here.