In a much quieter period this week, there isn't too much to report. Since we last checked in, there have been a few races in Eastern Europe, a few national championships and a couple of transfers to discuss. And, as we well know, the U23s will always find ways to win, so we have some victories to discuss.
Given an event quieter week is coming, this will likely be the last Beloften Breakdown until after the European Champs, fingers crossed they go ahead as long as it is safe to do so. Any transfers between now and then will be discussed in the coming weeks.
Tour Bitwa Warszawska 1920 (2.2)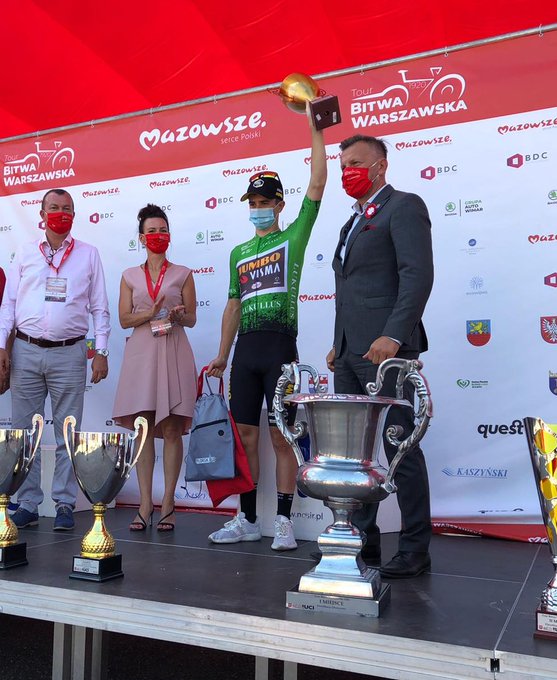 Beginning with a prologue, Mick Van Dijke (Jumbo-Visma Academy) and Alex Vogel (Swiss Racing Academy) were the only rider to crack the top five, in 4th and 5th. The opening road stage was much more successful for the U23s, with Lotto-Soudal U23 pulling off a terrific 1-2 with Arne Marit and Jarne Van De Paar. NTT Conti's Leonardo Marchiori was 4th.
The next stage was won by NTT's Natnael Tesfatsion, with Lotto's Harry Sweeny in 2nd, but the race results were cancelled due to rider complaints about bad roads, according to PCS. This nullified all GC and stage results.
That would be the end of the U23 stage wins, but on stage four, U23s rounded off places 2-5 after a lone winner, with Van De Paar, Van Dijke, Sweeny and Sweeny's teammate Ward Vanhoof taking those places.
Stage five saw another solo winner, who would also win the GC. Tim Van Dijke, Mick's twin, would be the only U23 to go top ten on the stage.
The final GC was quite U23 friendly, with Van De Paar highest placed in 4th overall, with a nice return to form after some very hard times for his teammate Ruben Apers in 10th. Tim Van Dijke was the other U23 to crack the top ten, 9th overall. In a race that featured off road sections on pretty much every road stage (at least as far as I am aware) it was Rick Pluimers of the Jumbo-Visma Development Team who won that jersey.
Overall, this race saw strong performances for both Lotto-Soudal U23 and Jumbo-Visma Development Team, which bodes well for their future races. Lotto's depth is remarkable, with class all through the team, whilst the Jumbo-Visma team keeps impressing in their debut season, with riders like the Van Dijke's Pluimers and Owen Gelejin complementing star man Olav Kooij brilliantly. Sadly, for Natnael Tesfatsion, his big win has been cancelled out, but his dream season certainly didn't take a dip here, he's a massive talent.
Baltic Chain Tour (2.2)
Based in Estonia, the Baltic Chain Tour attracted a pretty good startlist, and there were plenty of U23s in action. The opening stage saw two riders go clear by two seconds, with SKS Sauerland's Lars Kulbe and Rait Arm of Tartu 2024 finishing second and third in the bunch sprint, good enough for 4th and 5th on the day.
Day two saw a terrific leadout from Tart 2024, as Markus Pajur took 4th whilst piloting Arm to the stage win. Furthermore, the team had two other riders in the top 10 on the day. The bonus seconds moved the 20 year old into 3rd overall ahead of the final stage.
Arm and Kulbe once again finished behind each other on the final stage, in 3rd and 4th respectively. Rait's finish guaranteed him 3rd overall, as well as best young rider and 2nd in the points classification. Pajur, his teammate, was 9th overall, whilst the duo's normal trade teammate Pauls Rubenis, racing for the Latvian national team, was the only other U23 to crack the top ten, 7th overall.
National Championships
In the Portuguese U23 ITT, it was Guilhereme Mota who narrowly beat Daniel Dias and Hagens Berman Axeon's Perdo Andrade for the crown. The road race went to Mota's teammate Fabio Costa, who went one better than he did in 2019. In fact, his Kelly/InOutBuild team swept the podium, with Andrade in 5th.
Transfers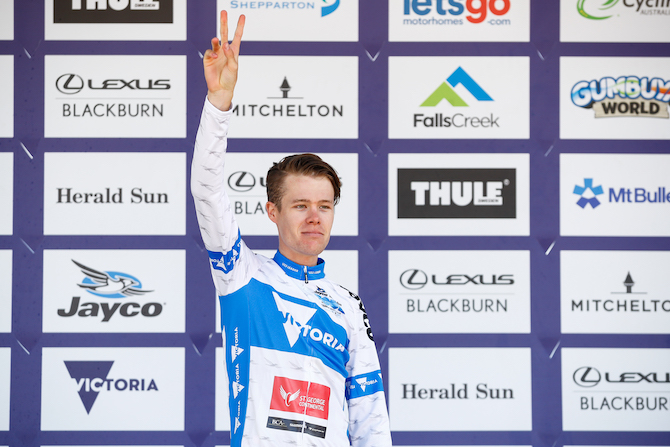 The tediously but understandably slow transfer market continued this past week, with just two U23s going pro. Israel Start-Up Nation secured Sebastian Berwick from Aussie Continental team St George on a three year deal, with an equally long contract being signed by Kevin Vermaerke at Sunweb, where as we reported last week, he will also be racing as a stagiaire later this season.