The recent growth of cycling in the Czech Republic, possibly attributed to the WorldTour success of Roman Kreuziger and Zdenek Stybar (to name a few), has led to a real improvement in the racing scene, with pro events springing up in the nation, a well as in neighbouring Slovakia. As part of the concertina effect, the quality of rider has improved, with a string of good U23 riders appearing.
One such rider is Jakub Otruba, who races for Czech based UCI Continental team Elkov-Author. Jakub, who turns 21 in January, is a very promising time triallist, who also climbs really well and has so for shown glimpses of a rider who could become a very good stage racer. Read on to find out more about this Czech talent, who spoke exclusively with U23 Cycling Zone over the phone a few days ago.
Speaking on the phone from the Czech Republic, Jakub gave us a little update on what he is currently up to: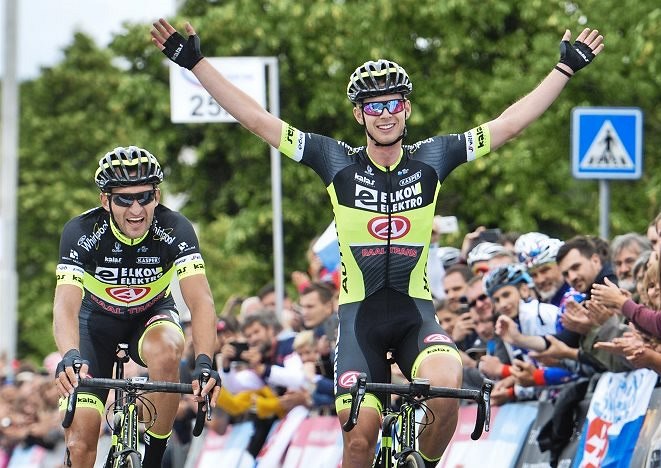 "I just started back my training this week, as I begin to build for the 2019 season. In a week's time, I head to Calpe in Spain with Elkov-Author, and we will be there for three months to build a really good block for the season. I will of course come home for Christmas and the holidays, but apart from that, I will train."
Taking a look back over a good season, that was highlighted by 4th at the U23 European Championships ITT (he was just one second off the third place, ed.), Jakub has fond memories of 2018.
"I'm very happy with my season, I didn't expect as many results, especially what happened at the European U23 ITT Championships. I am still missing a win at a race, both at pro and U23 level. This is something I really want to change and I am working hard towards 2019 to ensure I can finally win something."
Indeed, Jakub has had a good year. This season, he also showed he can do way more than just race against the clock, as he began to prove he can do the business in stage races. 24th overall in the Peace Race was a nice start, but 30th at the Tour of Slovenia and 23rd at his home pro race, the Czech Tour, both against some top pros, proves there is a lot more to come in his final two seasons at the U23 level.
"For sure I want to do better at GCs. I am strong when a race is longer and has many stages. I am not the best climber, but I know if I can stay in the top twenty to thirty places, I can really improve my GC result in the time trials."
Otruba was willing to admit that despite his TT abilities, he actually isn't sure that is the type of rider he is destined to be, and thinks things are still up in the air as to what he can be as he gets older.
"Sometimes, I really struggle to say what type of rider I am. I can of course TT, but even though I am no specialist, I do climb well. Over the coming seasons, I want to concentrate on what I want to be and focus on my development."
Elkov-Author announced their roster for 2019 a few weeks ago, with Jakub returning to the team for his second season there, his third as an U23. He explained why he chose to remain with his current employers for at least another year.
"I am happy within the team. They have a good race program and good riders (Otruba's 2018 teammate Josef Cerny was signed by WorldTour team CCC a month or so ago, ed.). The team has fully paid for us to go to Spain for three months, everything is professional. Here I can be one of the leaders, something which was not guaranteed if I moved elsewhere, since I do not necessarily believe my results show I am ready for leadership. Some times would employ me as a domestique. Here, I can be a leader without pressure, and wait the extra one or two seasons until I am fully ready."
Jakub was keen to speak about the laidback attitude of the team, where they want to see him develop before forcing leadership responsibilities on him.
"I don't feel like a leader here, as we have some very fast sprinters and some good GC riders on the 2019 roster. I can be a leader here, but not the absolute leader. We will see in the races how things actually go, but for now I am in the offseason and I have no time for thinking of the pressure that comes with leadership."
As a rider with immense power and an ability to ride solo, there is a certain one-day Classic Jakub is very much suited to. This was the race he desires to win most as a pro, although he says just racing the Queen of the Classics would be special.
"This is a hard question. I like Roubaix. It is my favourite race to watch on TV. I really want to race it one day."
Jakub Otruba is a massive talent, watch out for him against the clock in 2019, but do not be shocked if he starts to play a key role in stage races too. He has a lot of talent, and it will be fun to see in which direction he moves towards as he gets older.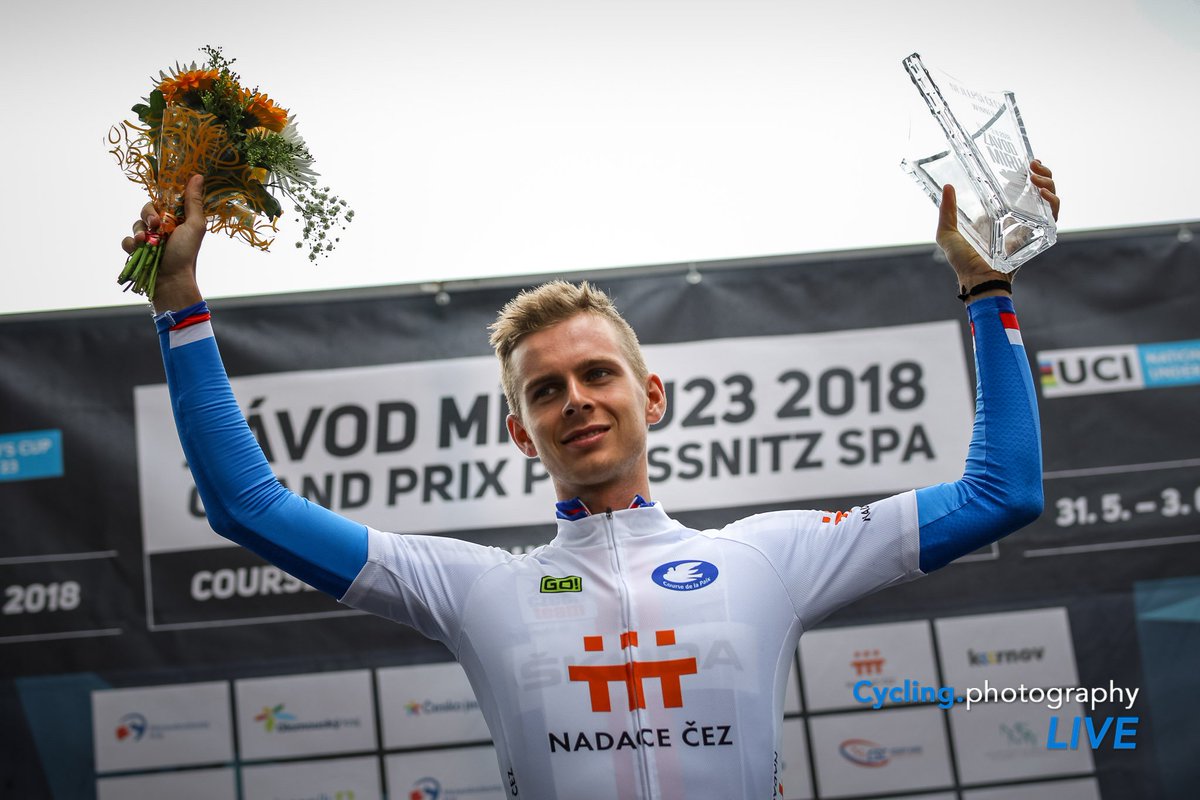 U23 Cycling Zone wishes to thank Jakub for taking time to speak with us, especially during the hard first week back training after an offseason. We also want to thank Milos Zidik at Elkov-Author for setting the interview up. Unfortunately, the team is not active on social media, but you can find Jakub's Instagram page here.