While this year's Tour de l'Avenir had the best startlist (except the sprint field, that honour belongs to the Giro) and prestige of any U23 race this year, it really did feel like an anti-climax with no one really getting close to Tadej Pogacar after he took the jersey on stage seven. It really did feel like this race was boring when compared to the Bay Giro, which was ten days worth of absolute craziness, and I loved every single second of it. While the Slovenian, now contracted to UAE, had his only dodgy moment all race on a bad line into a corner on the final day (all his own doing by the way), there was some really interesting points to be made based on the racing that went on behind him. So with little time for hindsight, here are five things I believe the 2018 Tour de l'Avenir has taught us.
1. Ivan Sosa, you need to get on a TT bike and soon
*A preface to this point is that Ivan Sosa arrived here at the end of a big block of racing that saw him win two stage races in Romania as well as the highly competitive Vuelta a Burgos, where he beat two Vuelta a Espana contenders in David de la Cruz and Miguel Angel Lopez. Fatigue is a very real possibility. Furthermore, after stage seven, the Androni pro admitted to falling ill, which did not help his performance.
However, there is no denying that Ivan Sosa is in real need of getting on a TT bike, which his reported new employers Trek-Segafredo should help him with. Everyone's pre-race favourite may have fallen ill, and he should be commended for how he fought on despite his difficulties, but there was a real sense the race was slipping out of his hands after a bad TTT. To make matters worse for Sosa, I firmly believe his deficits to his GC rivals would have been even more significant if the stage was an ITT.  He is an awful time triallist. This kid is a ludicrously good climber, but if he hopes to win stage races and even Grand Tours, he needs to gain some serious insight on the discipline. But he walks away from this race with more respect from me given the way he fought on in the final two days even with his body starting to fail him.
2. Plenty of surprises and some big names falter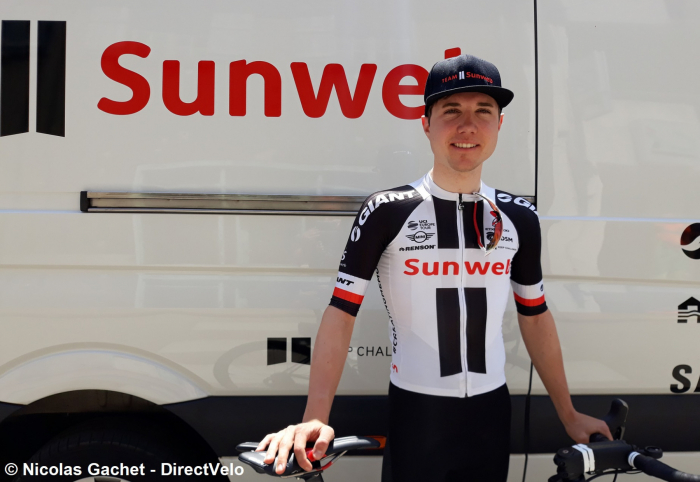 While it was always debatable whether Robert Stannard would challenge for the GC here, a better challenge was certainly expected from Stevie Williams, Brandon McNulty, Marc Hirschi and Joao Almeida. Almeida may have taken 7th, but he was fairly anonymous in doing so, and Ale Vlasov may be disappointed with 4th, given he did have chances to make the podium. McNulty may have had a puncutre derail his GC bid, but he proved on the final day that he simply didn't have the legs. A disappointment for the American, but all eyes now turn to the Worlds TT, where he will be billed as a top contender along with Mikkel Bjerg and Edo Affini. Williams was well off the pace in Alsace too and I feel a long season is simply getting to the Bahrain-Merida recruit, but Hirschi is the real disappointment, given his Alsace form and stage win, his 24th overall is a real low point in what has been a brilliant season for the European U23 RR champ. Maybe more will come out as to why he failed to perform, but until then big questions will be asked of the rider I had as my Worlds RR favourite pre-l'Avenir.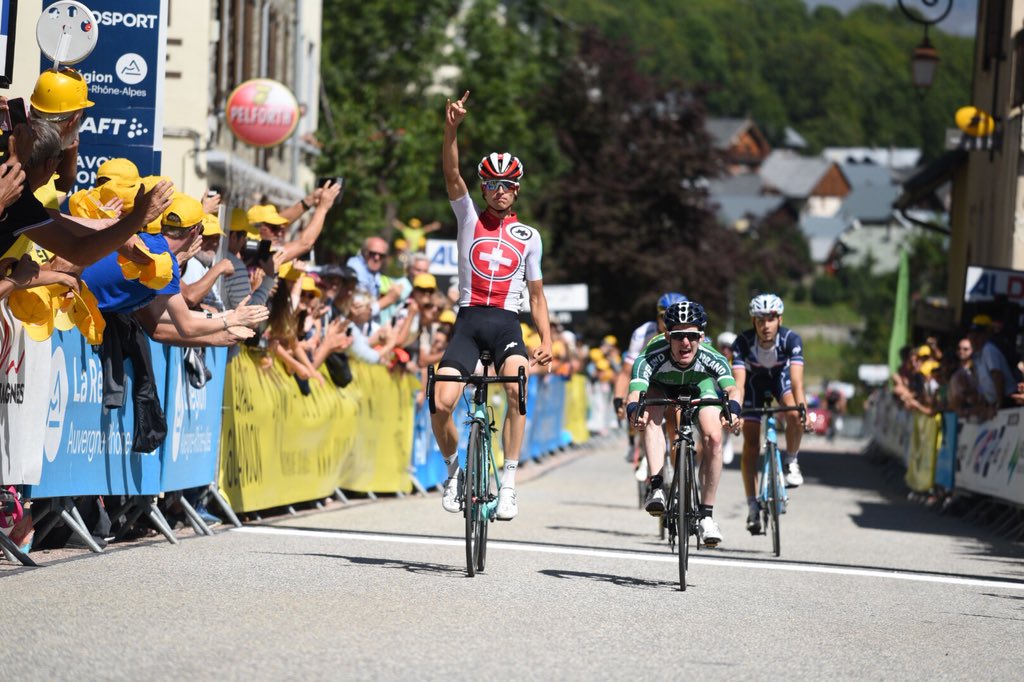 Conversely, Gino Mader and Clement Champoussin have really impressed here. Espoirs World (find their brilliant site here) claimed Swiss star Mader is like Thomas De Gendt, something which I fully agree with. He has a fast finish, big power and climbs well, but I would not lump him in as a climber, although he can hold his own like his Belgian comp did when he was 3rd in the 2012 Giro. Mader's two stage wins were diverse in their nature, and capped off a sublime season for one of the most entertaining U23s on the circuit this year. A WorldTour spot surely awaits. Champoussin was also very impressive, as he consistently made the front group for a France team that didn't expect much going into this race, but leave with a top five overall, the Points Jersey and two stages. AG2R stagiaire Champoussin may now be fast-tracked to the WorldTour, but he has fully earned that move after putting together a consistent yet aggressive race here. Tobias Foss may not have improved on last year's 7th overall, but 9th feels like a massive result for the Norwegian after a very quiet year.
3. Belgium needs Evenepoel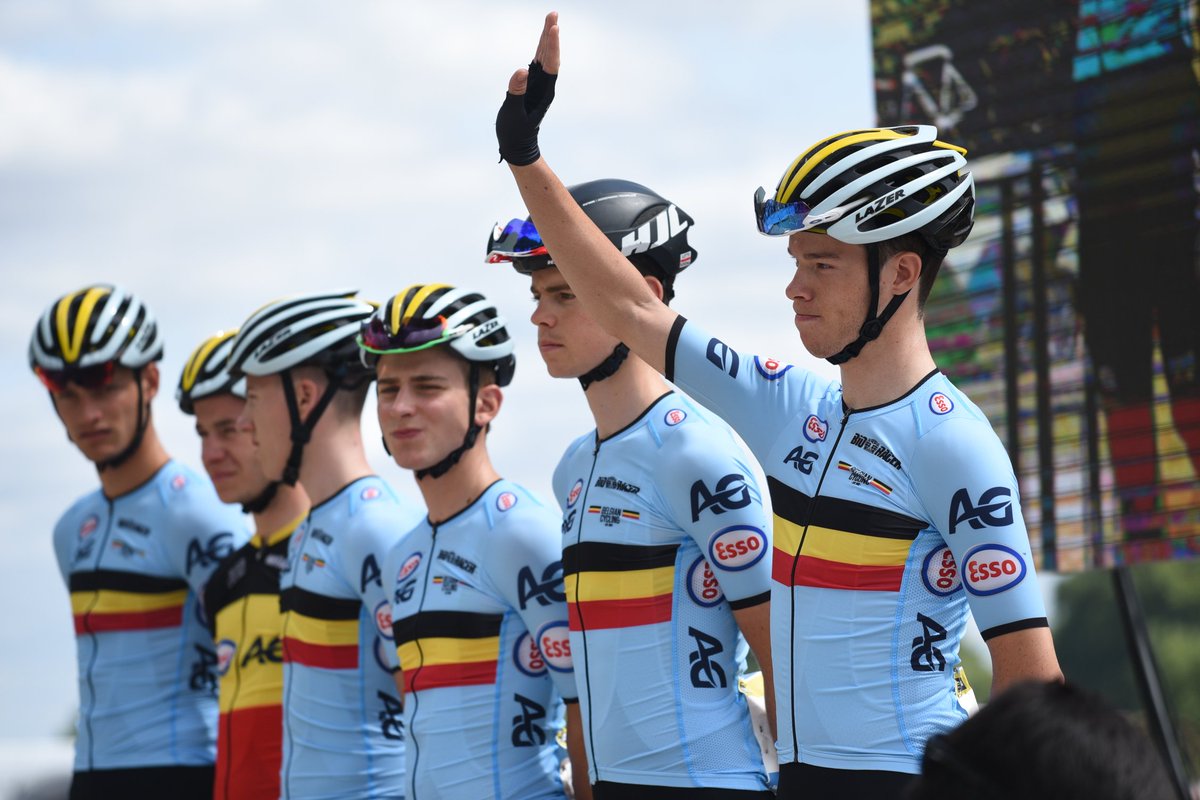 If the circumstances had been different, Harm Vanhouce may have actually been able to win this race. But he just wasn't back in top shape after recovering from illness, despite his commendable efforts. Belgium's other climbers Julian Mertens, Thomas Vereecken and Viktor Verschaeve all worked really well to set up sprinter Gerben Thijssen, but they were empty by the time the race entered the mountains, failing to take a top 20 in any stage in the mountains. Thijssen himself was poor, taking a 6th and two 8ths in the sprints. The current U23 Belgian RR champ could do with another year as an U23, as the talented trackie is just not ready for the WorldTour sprints. Lets hope the rumours of a transfer from Lotto-Soudal's U23 to pro team is not true. Maybe in 12 months time we will see a complete turn around at this race, thanks to a certain man named Remco…
4. Don't fret Colombians, Osorio is next man up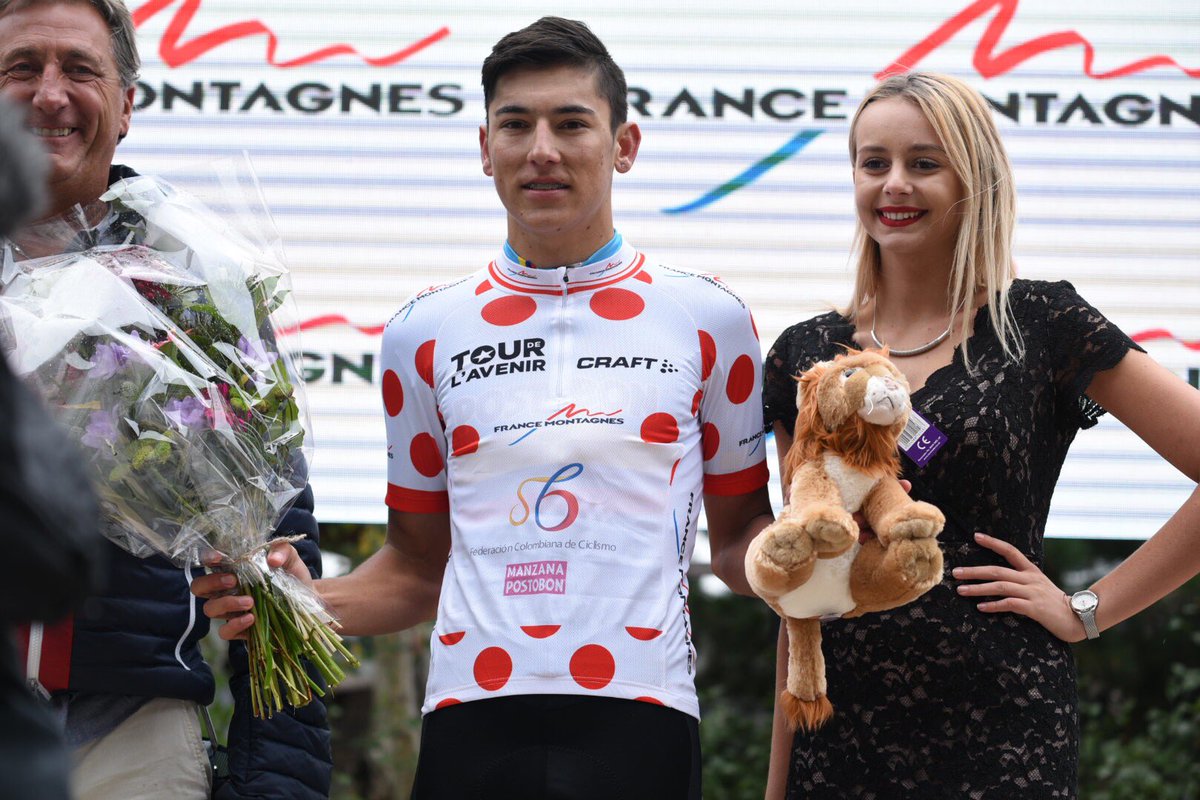 By their lofty standards, the Escarbajos of Colombia will be displeased with their race overall. Sosa was the big favourite here, so 7th and a stage win is not really ideal in the minds of the cycling-daft public in the South American nation. And they will not win a stage race that features a TTT until they sort out this TT voodoo However, in my opinion, illness is a part of bike racing, and Sosa will get over this race, as will the Colombian people, althout had he stayed healthy I think a better result would have been almost a certainty. Once the Worlds are over, their keen eyes will turn to 2019, where they once again have another top climber to follow: Alejandro Osorio. KOM jersey winner here and probably a top ten overall had he not worked for Sosa, as well as a stage and 6th overall in the Giro, indicate the Astana target is the real deal. One to watch in the future Nations Cup races and Baby Giro for the man who turns 21 next May. I love watching him race and he is quickly becoming a favourite climber of mine.
5. Meet your new Mr Multi Talented, Thymen Arensman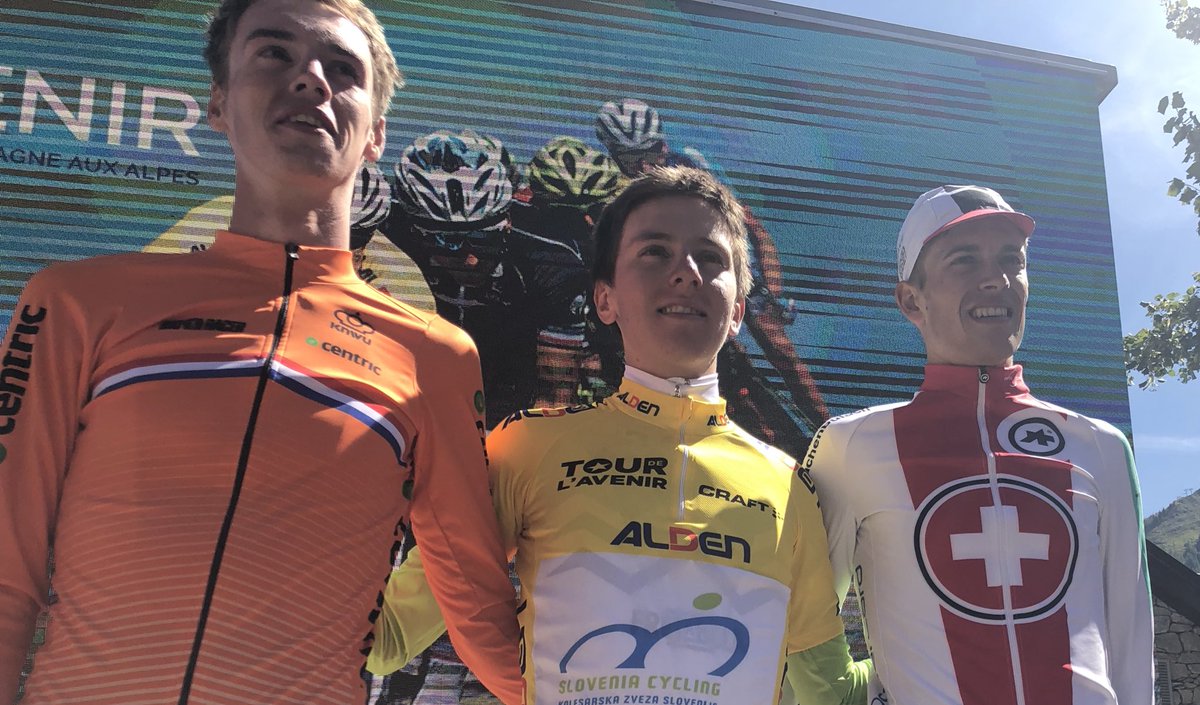 We saved the best for last. Yes, Tadej Pogacar was amazing all race and the way he defended his jersey today was befitting of a man like Chris Froome, not a 20 year old kid. But I feel over the course of this season, I have said a lot about Tadej, and I think there is a more deserving rider for this last segment: Thymen Arensman. The 18 year old told me he wasn't sure how well he would climb as an U23, but did have some nice results as a junior and said he didn't weigh much. Well I don't think the young man himself would have seen this result coming. 2nd overall is a phenomenal achievement, even if it is crucial to mention how much the Dutch team's TTT did help his GC position. But givne he was the youngest rider here (not 19 until December), his maturity and composure when put under pressure here is commendable. His result is more special when you consider he is a CX rider, who also excels in Classics (3rd in Roubaix U23 this year),as well as TTs. Remember the race when Thymen Arensman announced himself to the cycling world, because the kid is going to be a star.
Here are five other riders who impressed over the last 10 days:
1. Damien Touze- Proved he is much more than a sprinter and was rewarded with a hard fought breakaway win and the points jersey. Cofidis have a potential star on their hands.
2. Matt Gibson- Often not selected by British Cycling for U23 races this season, he silenced critics by winning a sprint here. Huge win should help him go pro, since he ages out after this season.
3. Mark Donovan – Stepped up when Williams faltered and finished 11th. Massive ride for the first year, who has had a very long but successful season. A star in the making and proved why Sky signed him for a stagiaire role.
4. Eddie Dunbar- Finally got the U23 climbing result to match his talent. May be annoyed he didn't win the final stage, but silenced critics here. A really fun rider to watch.
5. Fernando Barcelo- Took a brilliant stage win and proved he is more than just a pure climber. Suffered on final day after his stage winning effort the previous day, but 12th overall and a stage caps off a strong neo-pro season for the Euskadi-Murias talent.