This season in the U23 rankings has already been great, and we still have many more great races to come, including the Tour de l'Avenir and U23 World Championships. Throughout the year, many of the big names have performed as expected, with names like Jasper Philipsen, Joao Almeida, Rob Stannard, Marc Hirschi and Tadej Pogacar all shining brightly.
However, there are also riders who have more than exceeded expectations throughout the season, rather than just based on one surprise performance in an individual race. Below are thirteen such riders, whom we believe have had seasons worth highlighting. We have tried to ensure the list is not just comprised of final year U23s, and, as usual, we have left the first year U23s out. Why thirteen names? Well, I started writing this article on Friday the 13th, that's why! So who made the list? Read on to find out:
Sean Bennett (Hagens Berman Axeon)
California native Bennett has had an amazing season so far, excelling in virtually every race he has participated in. What makes the 22 year old's story even more impressive is that it wasn't until February that he got the call from Axel Merckx and Hagens Berman Axeon, following the news his close friend Adrien Costa would not be racing this season and the team needed a man to take his place. In the early months of the season, Bennett led the USA National team superbly, taking 8th overall in the Istrian Spring Trophy, before 7th in both the U23 editions of Gent-Wevelgem and the Tour of Flanders. 11th and 13th in Giro del Belvedere and Trofeo Piva showcased his climbing legs too. Returning to his trade team, he scored 8th overall at the Tour of the Gila, before winning a hugely entertaining stage at the U23 Giro, on route to an amazing 11th overall. Against WorldTour opposition, Bennet was amazing, finishing 24th overall in California and 2nd behind Toms Skujins at Laguna Seca on a very hilly stage. Bennett can climb, sprint and time trial, and he is a WorldTour-ready rider should he receive the call to step up. Expect to see more of Sean at the Tour de l'Avenir, Worlds and the upcoming US stage races, where will aim to continue his dream season.
Edoardo Affini (SEG Racing Academy)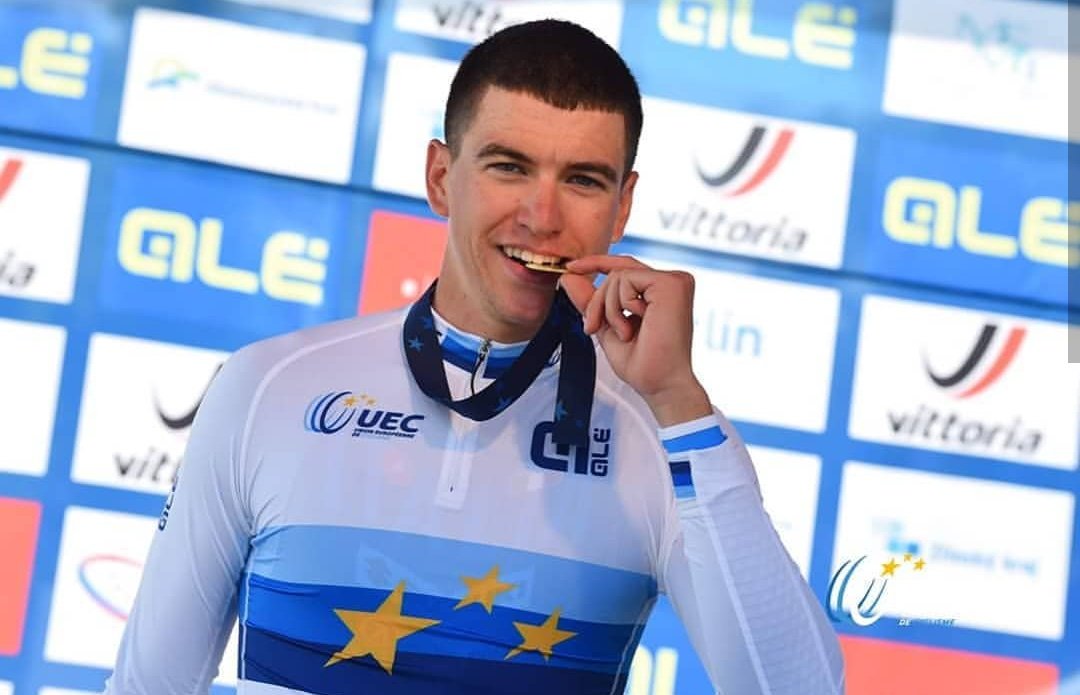 Edo has always been open for his love of Classics and time trials, but his level has lifted hugely this season, and no one so far has been able to match him against the clock. He also has shown this year that Classic-style races can suit his skillset. The SEG rider was winless until June, but he scored a beautiful prologue win at the U23 Giro, before showcasing he could climb to by performing so well in the mountains for Stevie Williams (more on him later), as well as taking 5th in the race's very hilly closing TT. After that race, Edo became the only rider from a major cycling nation to win both U23 National Championship events, and then took out the TTs at the Mediterranean Games and then another huge win this past week at the European U23 Time Trial Champs. After spending last offseason on a training camp with QuickStep, there is no doubt SEG Racing Academy's sole Italian rider will be in the WorldTour in 2019.
Robert Scott (Wiggins)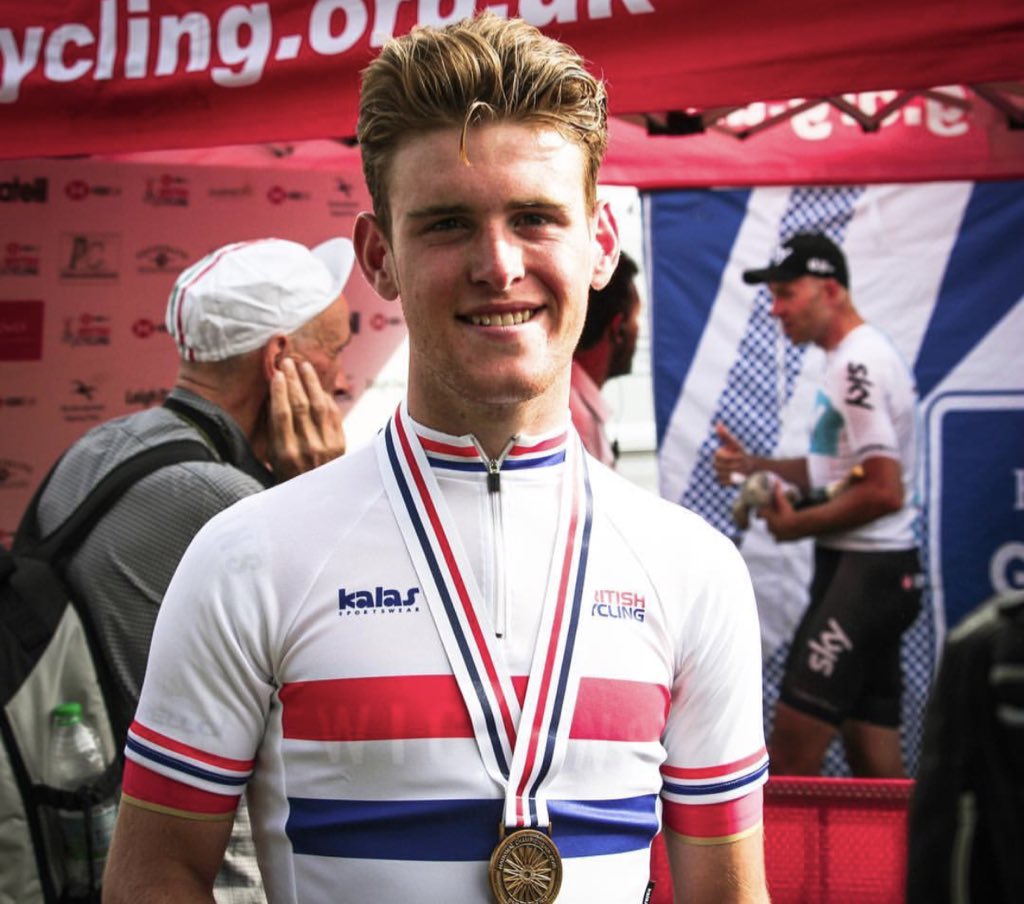 While Wiggins will have expected a lot from some of their older riders, second year U23 Robert Scott has really stepped up this year, both as a leader and a domestique. While helping teammates in the early part of the season, Scott was leading the team at the highly competitive Tour Series criteriums, finishing on the podium twice. Scott then took his talents to the national road race championships, where he was 4th overall and best U23, giving him a nice British Champs jersey to wear for the next 12 months. With several Wiggins riders ageing out at the season's end, expect Scott to have even more chances to shine next year, as well as later this season too. Sidenote: Marcel Kittel may have the best hair in the pros, but Scott certainly has a claim for the title at U23 level.
Alberto Dainese (Zalf-Desiree Fior)
It is very hard to tell if Alberto Dainese is one of the best up and coming U23 sprinters in cycling, or if he is simply the best U23 leadout man at the moment. After winning three smaller races in Italy, the 20 year old led out Matteo Moschetti to the win in ZLM Tour (Dainese was still 11th), before repeating the trick for trade teammate Giovanni Lonardi in the first road stage of the U23 Giro (Alberto was 4th that day himself). However, Dainese climbs a lot better than most sprinters do, which can lave him as a very fast finisher in smaller sprints. This was how he scored two major wins himself, winning the closing road stage in the U23 Giro, as well as taking out GP San Vendemiano and 2nd place in the national U23 road race. Given he began the season as the second-choice sprinter for Zalf, his success has been a nice surprise for the team and he will only get better.
Matteo Moschetti (Polartec-Kometa)
Matteo Moschetti may have won the 2017 U23 Italian national championships, but after swapping Italy for Spain and Polartec-Kometa, no one could have foreseen his success. After scoring wins at the Tour of Antalya, Rhodes GP and Tour of Rhodes, Moschetti struck twice at the Tour de Normandie, a massive proving ground for U23 riders. After securing a win for the national team at the ZLM Tour, his fate was sealed and Trek-Segafredo, with whom he spent last season as a stagiaire and who are a parent squad to Polartec-Kometa, snapped him up for 2019. Moschetti is a big talent and it will be interesting to see if his surprise 2018 season is a one-hit wonder or if he can find his feet as a pro.
Julian Mertens (Lotto-Soudal U23)
Pre-2018, all the talk around Lotto-Soudal's U23 team was about climber Harm Vanhoucke and sprinter Gerben Thijssen, with not much attention being paid to almost 21-year old Mertens, from Turnhout in Belgium. He started with a 6th place in a smaller French race, before a successful week where he scored 10th overall and 2nd in the young riders classification at the Circuit des Ardennes and then took 7th in U23 Liege. 3rd place in a Tour du Jura stage was followed by 8th in U23 Eschborn Frankfurt and 9th in Fleche Ardennaise. However, his biggest glory came with a very consistent four days in France, where he ended the Ronde de l'Isard in 3rd overall. Mertens has been very good this year and seems a pro-ready prospect, which no doubt a lot of teams will know after following his season so far.
Stevie Williams (SEG Racing Academy)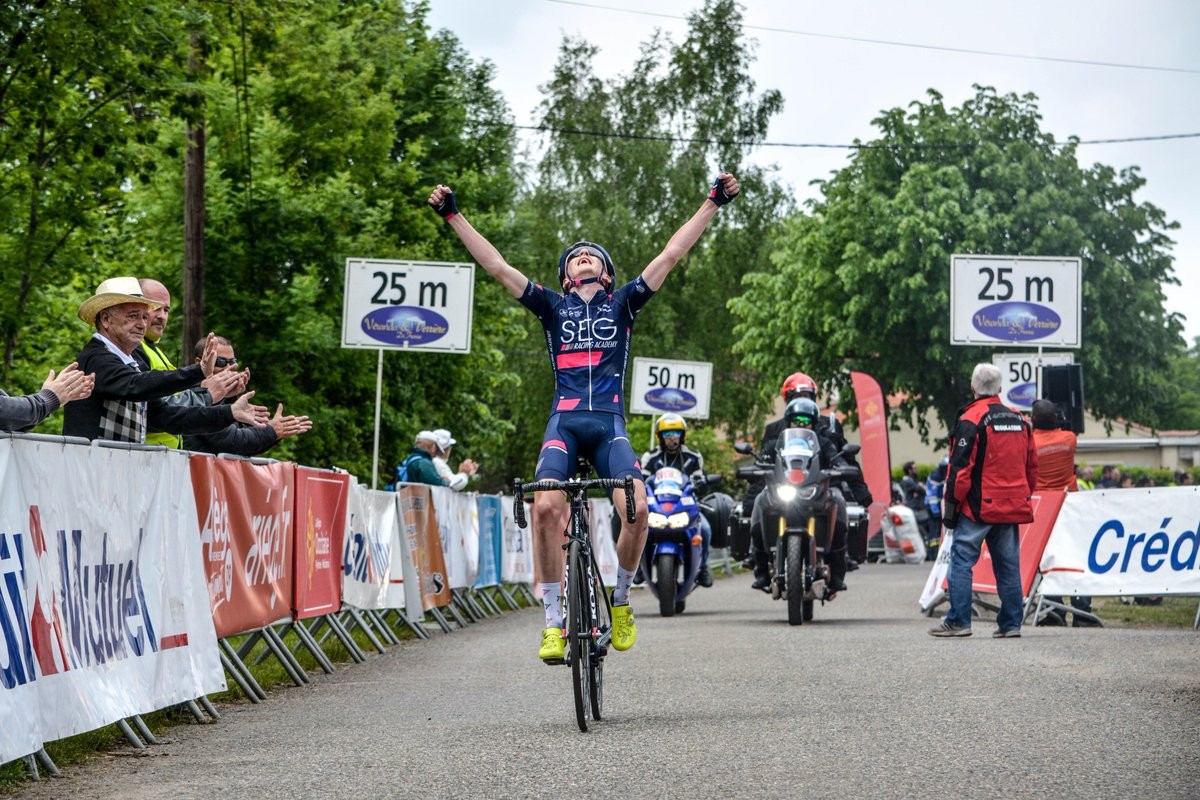 When U23 Cycling Zone spoke with Williams back in September, he had had an unlucky season, but was convinced short climbs and hilly Classics could suit him. The final year U23, just signed by Bahrain-Merida, went even above his own expectations, winning two stages and the GC at the Ronde de l'Isard, before looking like the best pure climber in the race as he took a stage win and 5th overall at the U23 Giro. We all knew Williams was going to be good once he stayed fully healthy, but it would have been a brave person to have predicted he would be as good this year as he has been. A star in the making.
Matteo Sobrero (Dimension Data Continental)
After Dimension Data's Continental team switched their base from South Africa to Italy, they had to pick up a number of Italian riders, and one such name they selected was Matteo Sobrero. The 21-year-old had been good in patches last year, but this year he emerged as one of the best one-day racers in Italy, winning Coppa della Pace and taking 2nd in GP del Marmo, 3rd in Giro del Belvedere, 5th in GP Palio del Recioto and 6th in Trofeo Edil C. With the help of Cervelo, he has also become a really strong time triallist, taking 2nd in his nationals and 3rd in the Giro prologue and 6th in the hilly final TT. Dimension Data may wish to keep him at the U23 level for next year, but they will face competition to not lose him this offseason, between WorldTour and various Italian Pro Conti teams.
Xuban Errazkin (Vito Feirense BlackJack)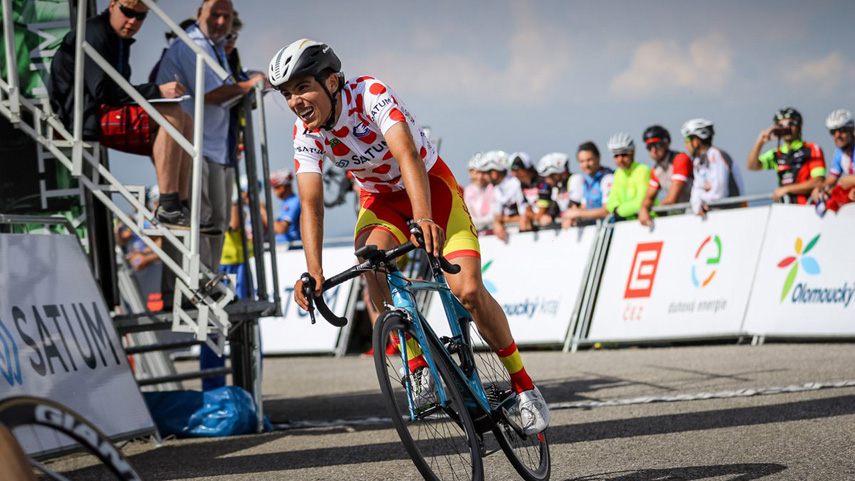 Since the departure to Movistar of Marc Soler, the Spanish U23 scene has been a little disappointing. But with Xuban Errazkin's great 4th place overall in the Peace Race, the Basque has given a nation hope ahead of the Tour de l'Avenir. He is pro-ready too, after performing well in some Spanish and Portuguese stage races already this year, including 5th overall in the Vuelta Communidad de Madrid. Errazkin is a pure climber, similar to those found in the days of Euskaltel-Euskadi, and there will be plenty of teams hoping to secure his singing for 2019, when he ages out of the U23 category later this year.
Cristian Scaroni (Petroli Firenze-Hoppla-Maserati)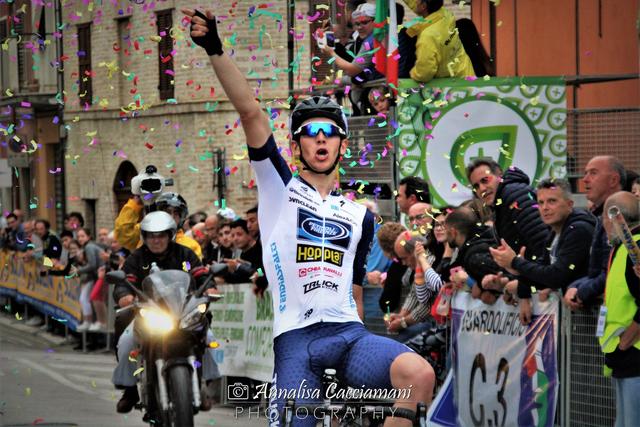 Scaroni was rather disappointingly left off of his team's roster for the U23 Giro, but nevertheless the 20-year-old, who is just one day younger than the founder of this site, has been very good this year, especially when racing on home soil. Scaroni packs a very fast finish and doesn't just get over climbs, but excels on them, especially if they are short and steep. Scaroni was 2nd in Giro del Belvedere and 3rd in GP del Marmo, although he showed he can excel over longer climbs, when he was third on the summit finish and the GC at the Toscana stage race. This past Sunday, he proved he can do it outside of Italy too, taking 4th place for the national team in the U23 European RR in the Czech Republic. Yet another exciting U23 prospect from Italy who is not likely to be an U23 for too much longer.
Stefan De Bod (Dimension Data Continental)
De Bod was always a strong time triallist, but he has really improved his climbing this time round, and it would be a massive shock if Dimension Data do not turn him pro, especially when you remember he ages out after this season. He has been a real tour de force on the road this year, winning Strade Bianche di Romagna by almost 2:30, before adding the prestigious GP Palio del Recioto to his CV in what is probably his biggest win to date. In the Giro Valle d'Aosta, De Bod was second in the prologue up an 8km climb and was fourth on a stage just two days later which was again on hilly terrain. De Bod is more than just a time triallist, and will be a hugely successful pro, capable of winning all kinds of races on all kinds of terrain, and is certainly going to be another key rider shaping the destiny of African cycling for the better.
Felix Gall (Sunweb)
Not long after we spoke with Felix Gall, he was lacking real results to speak of, outside of 16th in this year's U23 Liege, and was happy working for his teammates. But the young Austrian, the 2015 Junior World RR champ, has really stepped up and announced himself as one of the best climbers in the World. The man born in 1998 finished 6th overall in the Peace Race, and then took his talents to the Tour de Savoie Mont Blanc, where he was very consistent and was rewarded with 4th overall and best young rider, even beating his own highly touted teammate Marc Hirschi. With his climbing legs restored to what they were in the junior ranks, the sky is the limit for Felix, who has taken new joy in a season that he didn't expect to have quite so soon.
Alessandro Fedeli (Trevigiani Phonix Hemus 1896)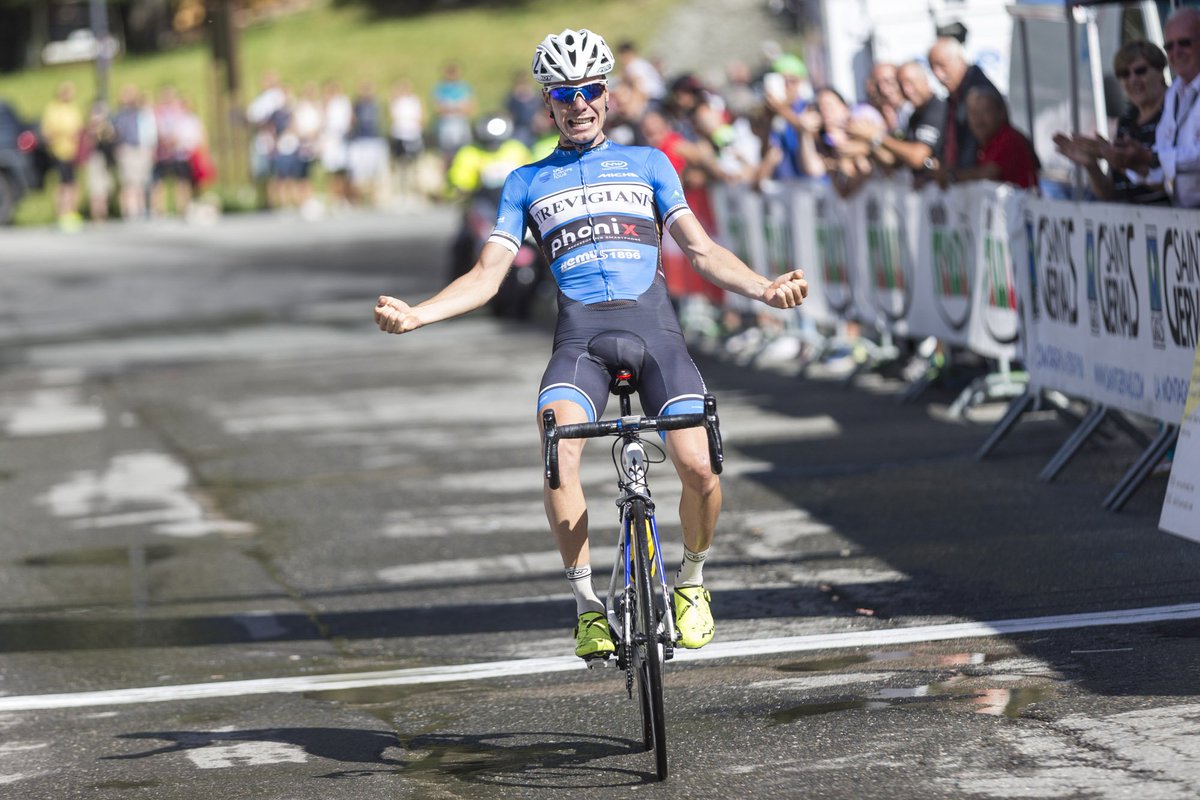 Fedeli joined Trevigiani Phonix this season as a rider who sprinted well after hard days and won a stage of the 2017 Giro Valle d'Aosta. He certainly had promise, but no one could have foreseen what he would do this year. Scoring 8th in a Coppi Bartali stage was followed with 7th in Palio del Recioto and 8th in GP del Marmo. Fedeli added another stage win in Valle d'Aosta (as well as a 2nd place) and took two brilliant solo wins in GP della Liberazione and Trofeo Edil C. He has a real diverse set of skills and is going to be heavily recruited this offseason, when he too ages out of the U23 category.