Since Ruben Fernandez and Marc Soler conquered the Tour de l'Avenir in 2013 and 2015 respectively, Spain has spent two seasons of being mostly irrelevant in the Nations Cup events at U23 level. In this season's Peace Race, the team put in a brilliant performance though, with Ibai Azurmendi setting a fierce pace on the climbs, before launching Xuban Errazkin to attack. It worked well, with Xuban finishing 2nd on both summit finishes, as well as 4th on GC.
U23 Cycling Zone caught up with Xuban, who races for Portuguese Contiental team Vito-Feirense-Blackjack, to find out more about him, as well as talking his two final big goals of the season, before he ages out of the U23 category.
First, Xuban went into some detail about the first six months of the year, where he has been a revelation on the Spanish and Portuguese domestic scene.
"It is a season I started with great enthusiasm and with the idea of trying to make good results. I didn't have a good start, because of the crash on the Clássica da Arrábida, which caused me to take a period without riding, but I decided to fight more and I began to take care of myself in all the details and the results began to arrive at the GP Beiras e Serra da Estrela, where I achieved very good positions in stages and in the general classification. After that I did Vuelta a Madrid, where the team was great with the victory of my teammate Edgar Pinto and for my part a third place in a stage and 5th in the GC. Then I rode with the Spanish team in the Czech Republic, achieving good results. In the only two mountain stages I almost won by finishing 2nd in those stages and finishing 4th in the GC. After this race I spoke with my coach Joaquim Andrade and we've decided to stop for a week to rest to face Volta a Portugal followed by the Tour de l'Avenir, that will be 21 days of competition in 25 days and for that reason we've decided to stop. After that stop I rode GP Abimota, where I knew my condition was lower and I suffered a lot the first days. I suffered in the time trial and on the first stage I couldn't respond to the attacks, but as the stages passed I was finding myself better until I reached a point that I made good positions and I managed to win my first race in the 4th stage in Mortágua. Now it's time to prepare those two objectives."
As Xuban said, things have gone very well. His result in the Peace Race showed he was one of the best U23 climbers, whilst 10th overall in Beiras and 5th in Madrid prove he can climb with the pros, despite being just 21.
But Xuban didn't always have the confidence to show he could get these results. After some bad luck, the former stage winner in the 2016 Volta a Portugal U23 needed a real pick me up, which his girlfriend provided.
"Well, the truth is that my girlfriend is the one who opened my eyes. I had a series of complicated crashes, starting last year with the fracture of radio and this year the crash in Arrábida and I had moments of being down. She has always been there encouraging me and told me a phrase that has stuck with me a lot: 'Everything is going to be fine and if it's not right it's because it's not the end", meaning that something good still would happen.'"
And good things have indeed happened. With all of his success this season, does Xuban have one results in particular that stands out the most to him?
"In truth the victory in Mortágua, but for my future I think that the two second places at the Czech Republic are the key."
Errazkin has always been a climber, but he says that as he has aged, the type of climbs he excels at have changed as his physique has changed. He explained his these a little more.
"Well, in recent years my physique has been changing. Before I could say the best thing for me would be a mountain top finish, but not too long to be able to take advantage of my speed. But right now I would say a long climb with many kilometers."
Being a rider who is born in 1996, this is Xuban's final season as an U23. Despite this, he says he doesn't think about next season, only the remaining challenges in 2018. However, he says he does believe he has what it takes to move up a level in the coming seasons.
"I want to seize and focus my last year U23 for the Avenir and the World Championships. I don't like to think about the future, but I do see myself capable and ready to move up to a higher level."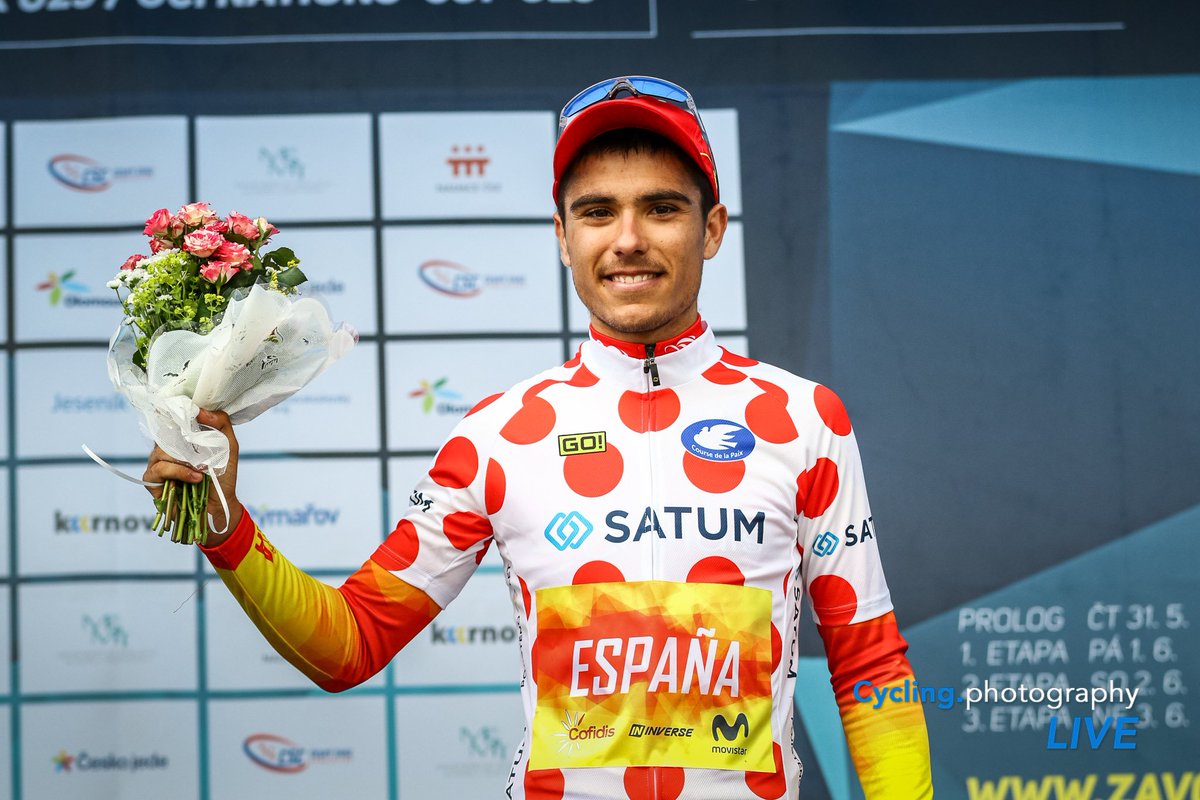 For Xuban, as he has already stated, the Volta a Portugal, Tour de l'Avenir and hilly Worlds in Innsbruck, Austria, occupy his thoughts a lot. He says he is aiming to be in peak shape for these races.
"My main goal is to be in good condition for the Volta a Portugal, and then I want to try and win the Tour de l'Avenir."
Being Basque, Xuban has always had an affinity for the Tour de France, since his people frequently line the roads of the Pyrenees with their flags and bright orange colours. He dreams like many men of winning a Tour stage one day, but he has a special way he wishes to do it.
"My dream has always been to ride the Tour and to be able to win a mountain stage in front of the Basque fans and my family. This year, in inverted commas, I could fulfill that dream in the Tour de l'Avenir, which is the first step."
You may only have six more months to watch Errazkin in the U23 ranks, but he is a name to watch in the coming years. A lot of teams are likely to come knocking for the young climber, so expect to see him lighting up Europe at a much higher level next season.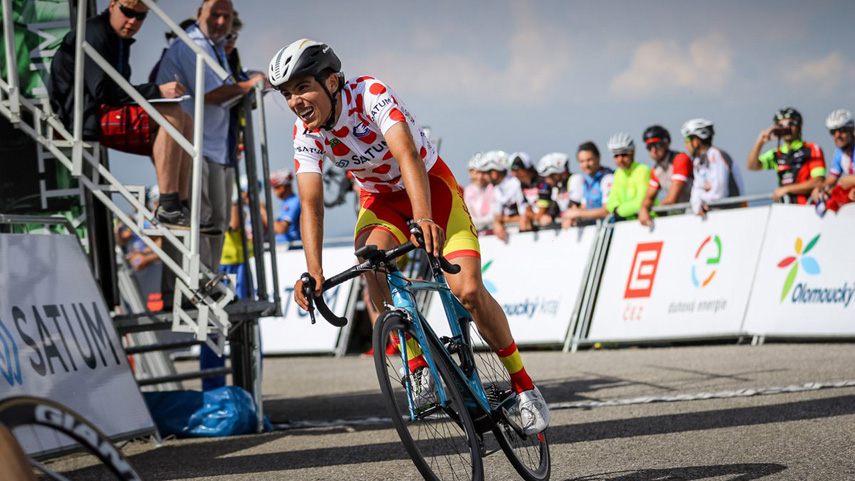 U23 Cycling Zone wishes to thank Xuban for taking part in this interview and we wish him all the best for the rest of the season. We also wish to thank Vito-Feirense-Blackjack press officer Helena Dias for helping set the interview up and translating for us. You can follow the team on Twitter at @FeirenseCycling, while Xuban can be found at @XubanErrazkin.