The Giro: Predictably unpredictable and we love it. Only two riders held the jersey for consecutive stages, whilst three men held the jersey more than one day. There were crashes, attacks, fearsome climbs, riders falling from GC contention, others rising from the dead to challenge and everything else that goes into a dream race. 11 stages, ten days of epic racing, all capped off by a brilliant free-for-all real time ITT. Italy, and the Giro, is an amazing spectacle, whether it is the pro race or the U23 event. For drama, even the pro race couldn't top this one.
At the end of the race, Russia's Aleksandr Vlasov would take the overall win ahead of Hagens Berman Axeon's Joao Almeida and Rob Stannard of Mitchelton-BikeExchange, who moved up from 6th and 7th respectively in the final ITT. Mark Donovan (Wiggins), Stevie Williams (SEG), Alejandro Osorio and Crisitan Munoz (Colombia), Alessandro Covi (Colpack), Michel Ries (Polartec-Kometa) and Yuriy Natarov (Astana City) rounded out the top ten. Stannard took the points jersey, Almeida was best young rider and Zalf's Edoardo Faresin was brave enough to go in the breaks and, in a battle with the GC men, was rewarded with the KOM jersey. Mastromarco's Michele Corradini won the blue jersey for intermediate sprints and Viris' Gianmarco Begnoni had the honour of taking home the black jersey for finishing 94th out of 94 riders at the race's conclusion. Colombia were the best team.
This race was so unpredictable that the GC seemed to shift every day. After the first summit finish atop Passo Manivia, Stannard had lost 3:22 while Osorio and teammate Dani Munoz went 1-2 for the Colombians and Osorio was in Pink. The following day atop Folgarida, an early attack from another Colombian, Einer Augusto Rubio, was enough to win, but Williams was flying behind and took 2nd, with the Maglia Rosa his reward. Natarov was third on the day, as well on GC. Former Maglia Rosa Markus Wildauer (Tirol) began his plummet down the rankings.
The next day was supposed to suit the break or the sprinters, but Stannard, Osorio, Donovan and Sean Bennett (Hagens Berman Axeon) attacked 40km out on the final climb and rode home almost 2:30 ahead of Williams and the bunch, while Rubio dropped well out of GC contention. Despite Bennett winning the sprint, Osorio retook Pink, while Donovan vaulted into 2nd and Stannard was back to 11th, still 3:10 back, the first time a non-mountain stage turned the race on it's head.
Pian delle Fugazze was the summit finish the following day, and Williams attacked from halfway up the climb and won the stage, moving closer to retaking pink. Vlasov was 2nd on the day, showing his shape was also coming. Osorio cracked, and teammate Cristian Munoz dropped back to pace him, with both falling down the rankings, although only Donovan could pass Osorio overall, earning his time in the Pink. Both Dani Munoz were beginning to falter on the GC at this point.
Asiago saw yet more drama, with Rubio Reyes going in the break and teammate Cristian Munoz and Vlasov bridging on the Foza climb. Munoz would win the sprint and move back to 4th overall whilst Vlasov was up to 2nd on GC. Behind, Almeida dropped everyone, swiftly followed by Stannard and they were now 5th and 7th overall. Williams, Will Barta (HBA) and Donovan lost two minutes to Vlasov's trio. Osorio attacked too, and he retook pink, only 8 secs clear of Vlasov.
Stage 9a was to be a prelude to the pursuit TT, but a crash at 5km saw a lot of riders caught up, including Barta crash out with a broken femur. Most of the top ten made it, but Almeida and C. Munoz lost 50 seconds, which Almeida would come to regret later that day. Osorio was also involved and lost almost 90 seconds, while Ries was two minutes down.
Into the final TT, and no one could catch Vlasov, despite the best efforts of Stannard and Almeida, who started 2:05 and 1:48 down respectively. Donovan, who started 2nd at just 15 seconds, failed to make inroads and the first year U23 began to crack. Stannard was on the charge, and was soon clear of the Colombians, as was Almeida. Williams was next to be passed, before Almeida and then Stannard cleared Donovan. With both men now on the podium, Stannard got stronger and stronger and overtook the Portuguese rider on his way to destroying the rest of the field and take the stage, but Almeida did enough to take 2nd overall. His deficit? 48 seconds. How he wishes he didn't get caught in the morning's crash.
Away from the GC battle, Zalf won both the opening and closing road stages through sprinters Giovanni Lonardi and Alberto Dainese respectively. Jasper Philipsen of Hagens Berman Axeon won the flattest stage of the race in a sprint, while teammate Bennett won that aforementioned would-be sprint stage from the 40km attack. Edo Affini (SEG) won the prologue, whilst Wildauer took the only transition stage on the race this year. In case you got lost or didn't read the race summary, the summit finishes went to Osorio, Rubio Reyes, Williams and Cristian Munoz respectively.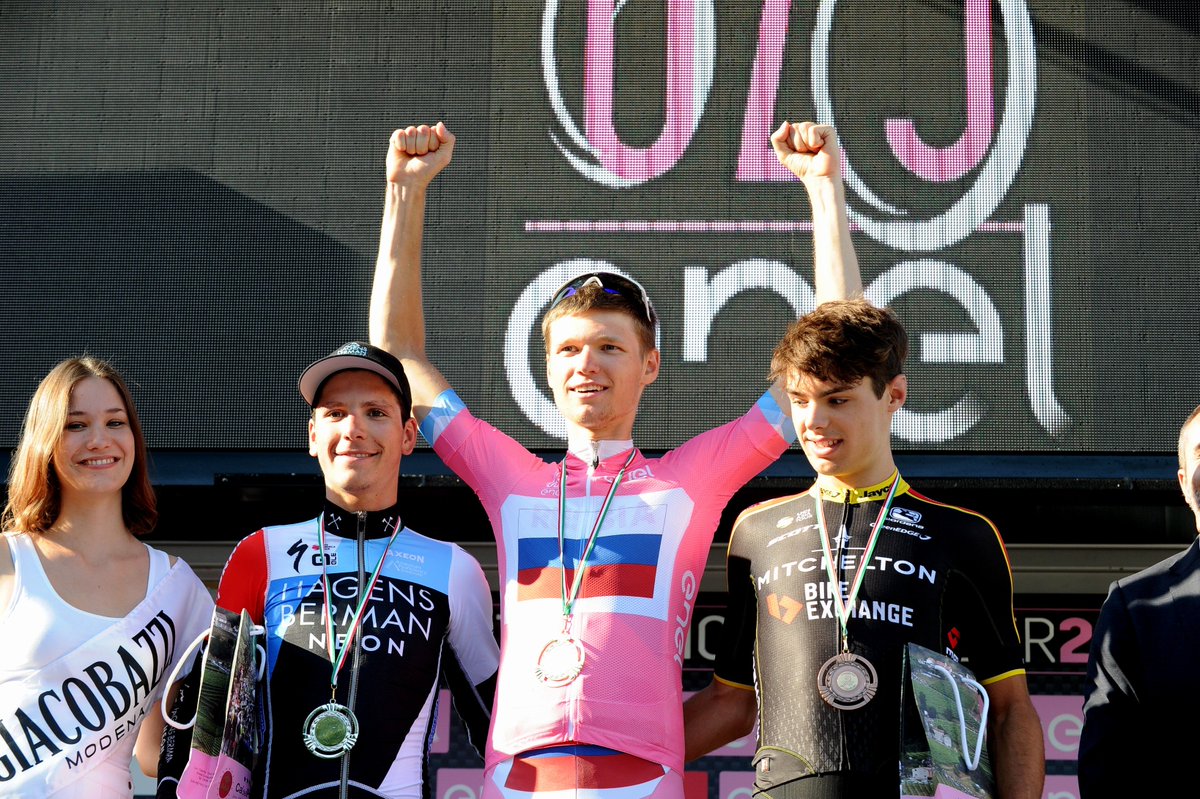 Now, here are five things we have learned from this ridiculously good race:
Colombians put on Tour de Force in the mountains, display questionable tactics elsewhere
Three stage wins, the team prize, three days in Pink and two riders in the top ten sounds like an awfully impressive race for the Colombians, yet there must be a sour test left in their mouths, as there is a sense they messed this race up with some incredulous tactics. Now, to be fair, they had some good moments: on the Manivia, sending Dani Munoz off first for Osorio to bridge was a good move, and Osorio did well to be alert to the move going 40km out from Bennett, Donovan and Stannard. Putting Rubio in the break to Asiago was also key in helping Cristian Munoz win his stage.
Now for the bad bits: why send Munoz, the team's pre-race leader and, at the time, 7th overall at 23 seconds, in the breakaway on the stage to Folgarida? Yes he was a launchpad for Einer Rubio Reyes, but once he had attacked, Dani Munoz dropped and Osorio was isolated, and couldn't follow Williams when he attacked. Munoz had been in the break, so when Williams caught him, he couldn't follow. While the result of Rubio's stage win (by a mere 5 seconds) and Munoz finishing 4th and moving up to that same position looked good, Osorio lost Pink and despite moving up overall, Munoz was actually further away from Pink than he was at the start of the day. Then there was the call to ask Munoz to drop back and pace Osorio to Pian delle Fugazze. Did it really help? Munoz dropped way down the classification, whilst Osorio lost Pink once more. Had Osorio not fallen on stage 9a, it is clear he would have been on the podium at the very least. But perhaps Munoz could also have been on there had he not falled victim to team orders. It was nice to see him get his stage, but he came to this race for more than a stage and 7th overall. Colombia's pecking order should be clearer if Ivan Sosa drops in for l'Avenir and Worlds, but they need to sort their tactics out, or they will quickly become a laughing stock. Their stage wins papered over the cracks of what now looks an underwhelming GC result.
Consistency, rather than glory, is key in the mountains.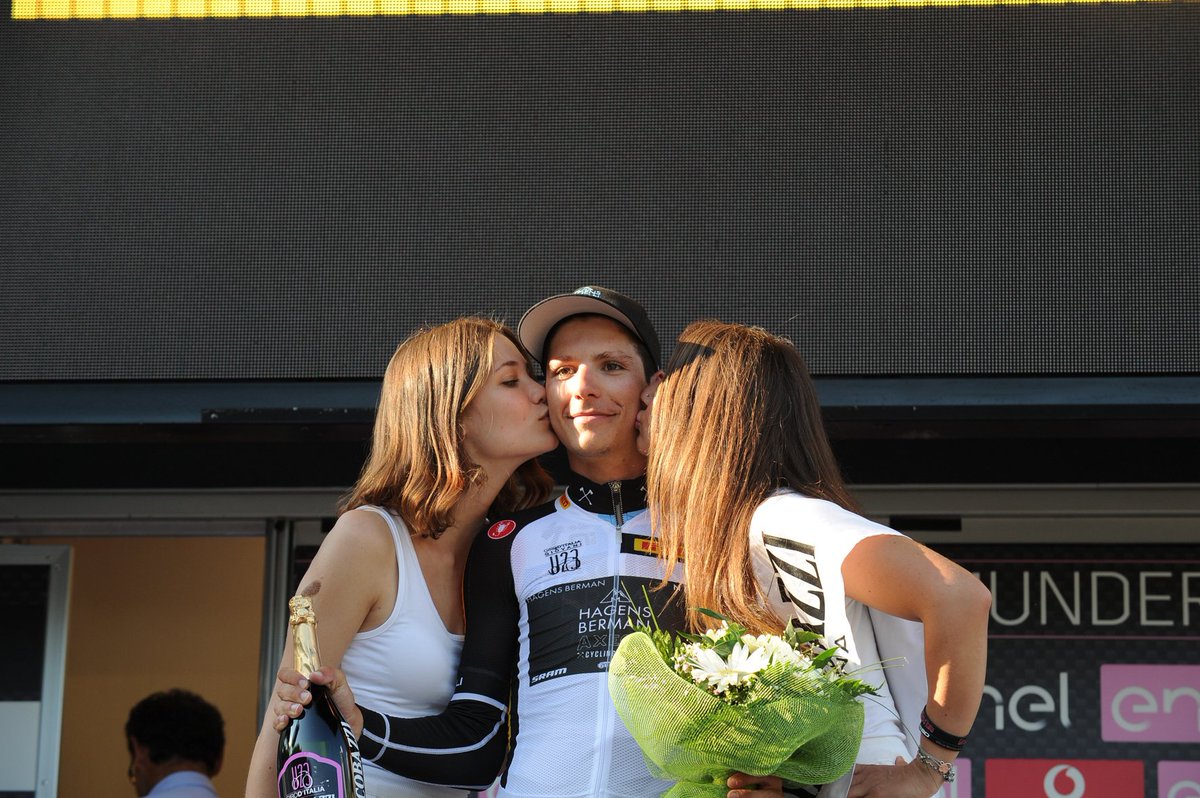 None of the podium finishers actually managed to win a stage in the mountains, and all three would be stageless had Stannard not won the final ITT. In fact Williams in 5th overall is the highest placed GC finisher who won a road stage of any kind in this year's race. For Vlasov, he placed 5th and 7th in the opening summit finishes, but found his legs and scored 2nd and 3rd in the final two. Almeida was only outside of the top five once, and he was 10th on that occasion. Stannard, Manivia meltdown aside, was 8th, 7th and 5th. Crucially, all three got better as the race wore on, and it is no surprise that these three are highly recruited by pro teams. Vlasov already races for Pro Conti team Gazprom-Rusvelo, whilst Stannard was confirmed to Mitchelton-Scott back in the spring. Almeida is heavily linked to QuickStep Floors. While they may not have raised their hands in the air on a stage in the mountains, all three men showed that the key is consistency and reminded us all that a stage race is not a sprint, but rather a slow grind up a long and steep climb. In this race's case, that climb is probably located somewhere in the Dolomites…
Donovan announces himself as a GC prospect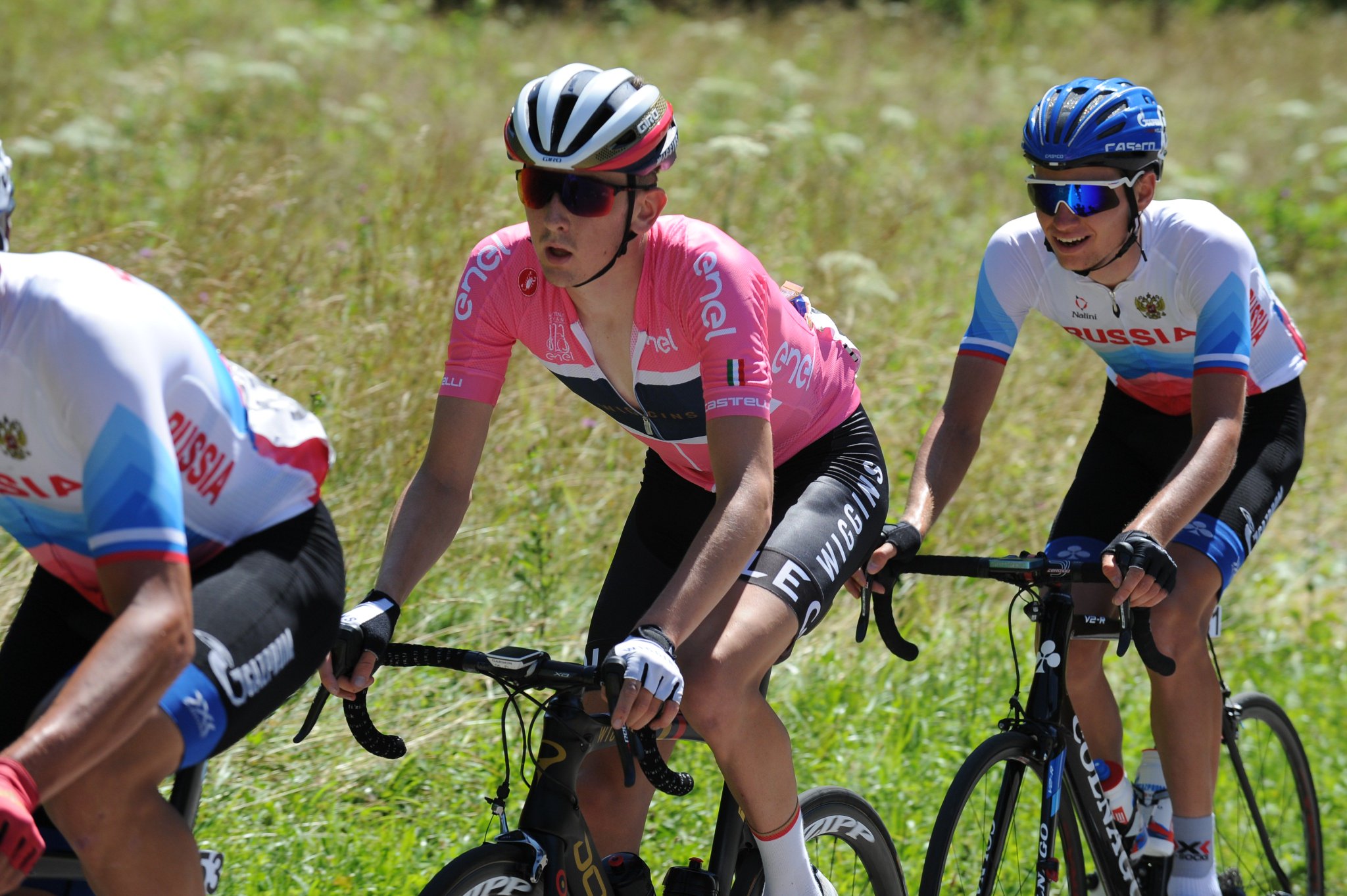 Regardless of what happened in this race, Mark Donovan had already had a brilliant debut season in the U23 ranks after netting 6th overall in Alentejo, 11th in Fleche Ardennaise, 13th in Giro del Belvedere and 15th in both Palio del Recioto and Liege. He was sitting 11th overall after the first summit finishes, but then his race changed. Whether it was his team or the man himself who made the call to follow the move of Bennett, Osorio and Stannard does not matter, he made the move and from that point on, he was a major player in the race. After his legs put up a great performance to take Pink two days from the end, his legs did start to fade slightly, and by the TT he was clearly tiring. All the same, 4th place showcases his talent, and this race has proven he has a real racers instinct. While Gabz Cullaigh will be usurped by Jake Stewart as the Brit to watch in the sprints, Tom Pidcock the man in the Classics, there is no doubt the climbs belong to Mark Donovan. With Osorio and Covi the only other GC names from this year's top ten likely to be racing here next season, Mark is a great bet already for next year's race. We have no clue when Italian bookmakers will offer odds on this race, but you best have an aero bike to get you there fast, because once they do, his odds to win this race next season are only going to get shorter.
Zalf win the battle of Italy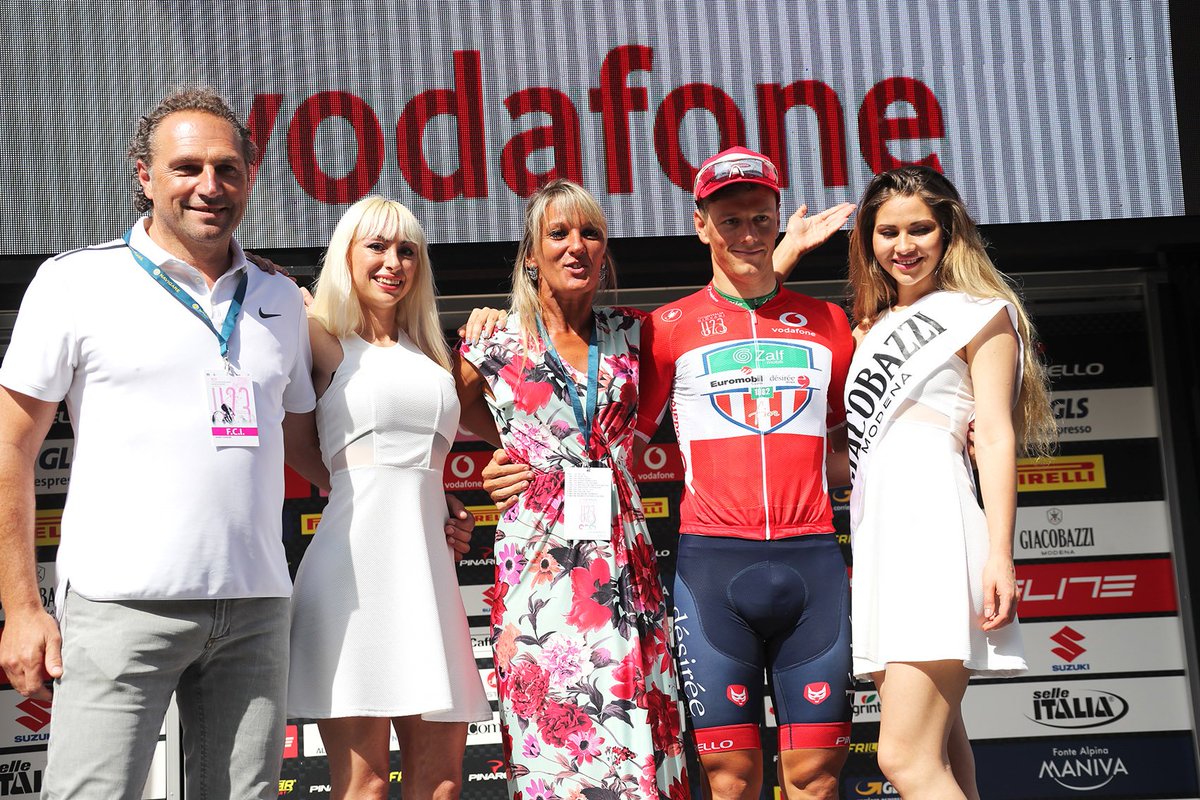 Despite the race being just eight stages long last year, there were three Italian devo team stage wins spread across three teams, and no main jerseys (GC, Youth, Points, KOM) taken by the Italians. This year, there were just three stage wins for Italian rider's period, and Zalf scored two of those, the only wins for the local teams. Coupled with the fact Edoardo Faresin took home the KOM jersey (and Lonardi was a close 2nd to Stannard in the Points Jersey, although the abandons on stage 9a of Philipsen and Matteo Moschetti did boost his standing in the competition), the race was a huge success for the team, while it was not great for the rest of the local squads. Colpack's Covi was 2nd behind Wiladauer early in the race and was best placed local finisher in 8th, the only local to crack the top ten, but Colpack would have wanted more. In the race for local supremacy, it is definitely game-set-match Zalf.
1998's come off better than the class of '96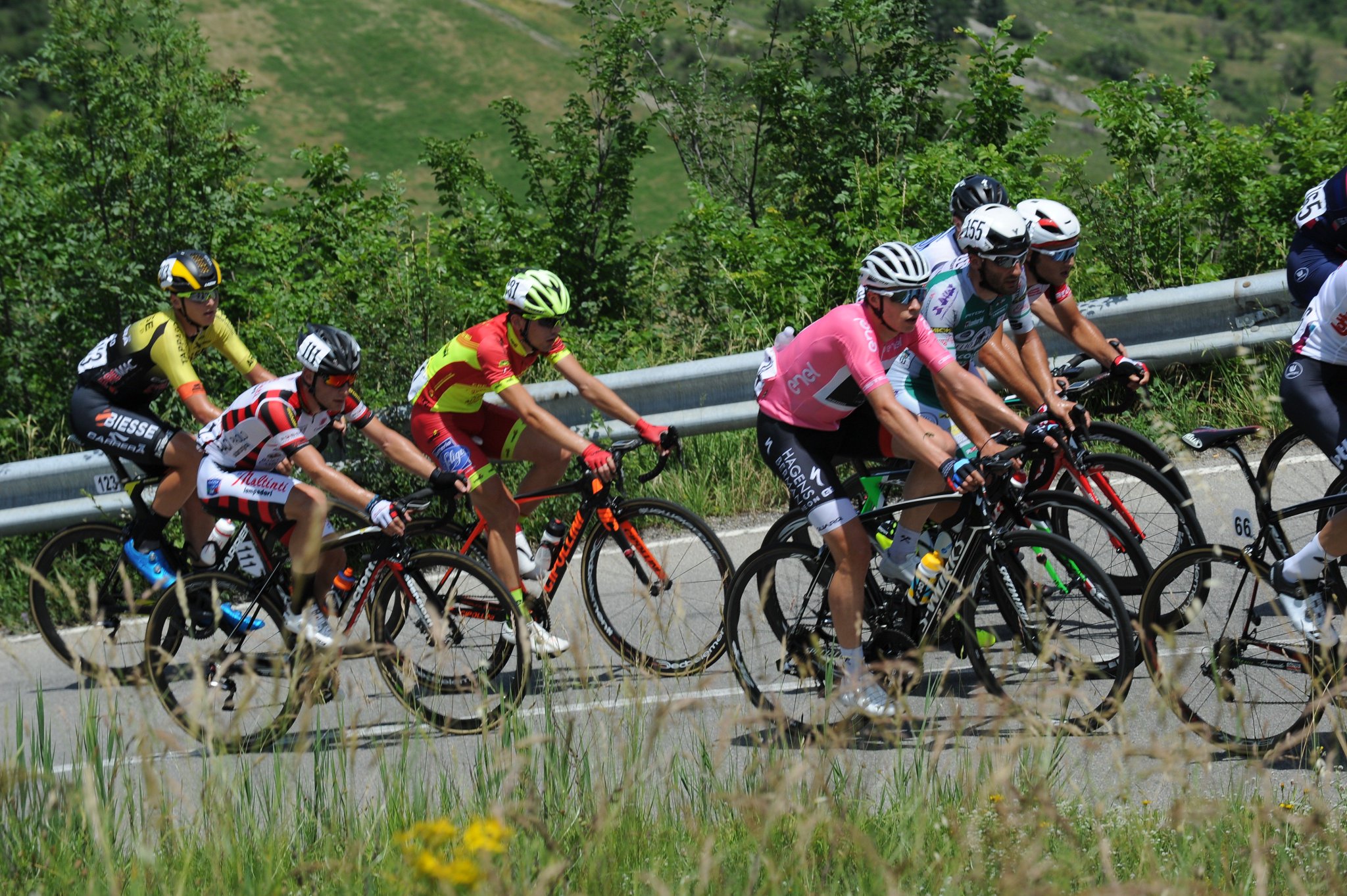 In the final GC, there were five riders from 1998 in the top ten, whilst only four riders in the class of 1996 made the top ten. Donovan's amazing ride ensured he was comfortably the best placed first year, whilst no 1997's made the cut. When it comes to stage wins, it was also 6-5 in favour of the 98s, thanks to Wildauer, Philipsen, Osorio, Rubio Reyes, Dainese and Stannard. Does this prove the class of 98 are better than the 96's, who gaduate from the U23 scene at the end of this year? Not necessarily, but it does prove what we already outlined in a previous article: it is becoming easier for younger U23s to do big things, whereas in the past, the final year rider's would have dominated. The class of 98 does contain some ridiculous prospects, and that is before you count those who did not race here. Cycling's future looks so bright.
Bonus: The Pursuit ITT works wonders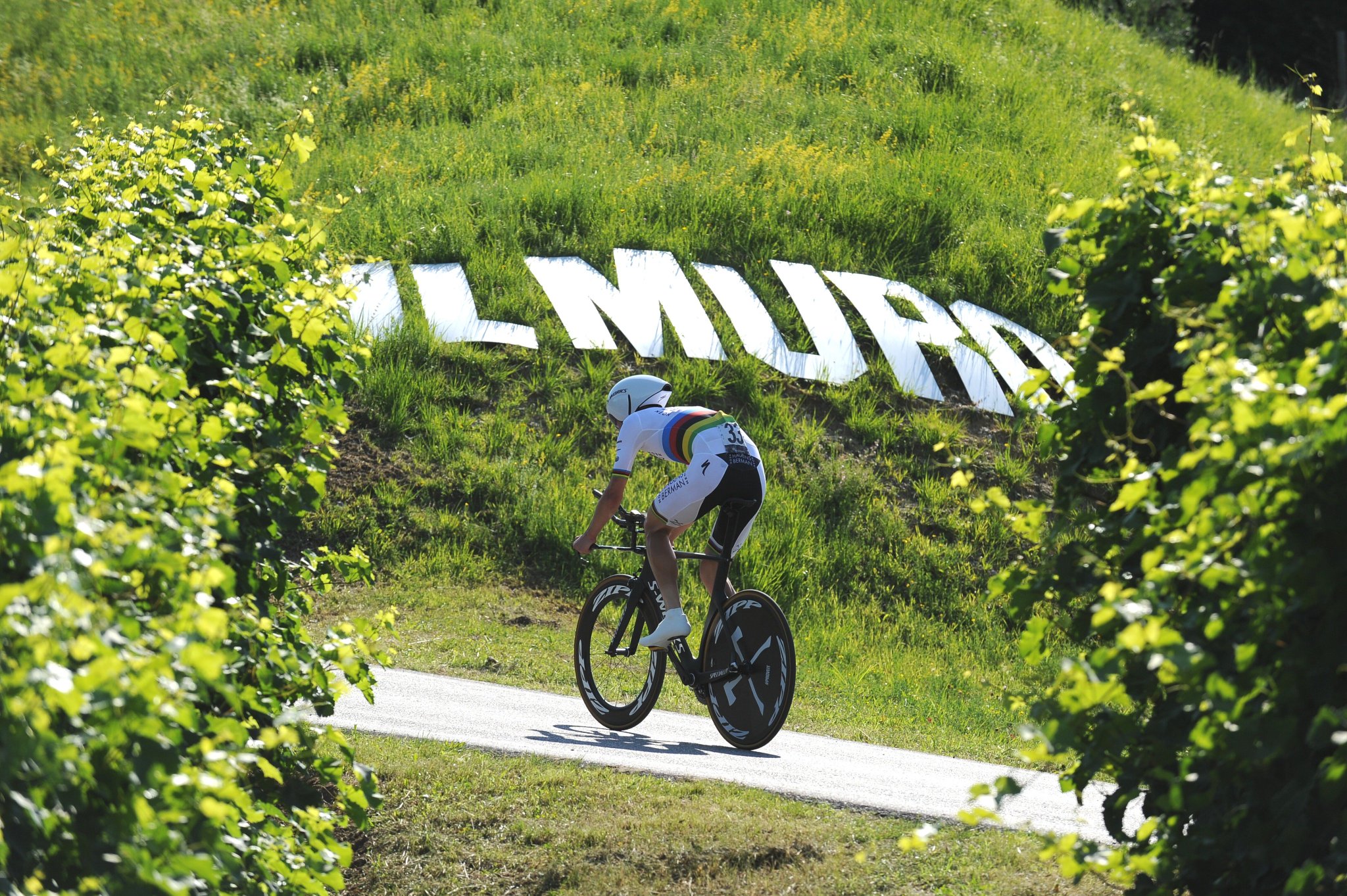 While there is a case to be made that this style of TT does complicate things and it is only relevant if the GC is close, there can be no doubt the risk of the race organisers paid off handsomely. Almeida and Stannard would usually have set off chasing a time, but the real time TT gave them riders to chase and catch, and there is no question this must have mentally aided them in their efforts. Of course, it would have obviously been even more exciting if Vlasov was ever in danger of getting caught, which never looked an issue today, but beggars can't be choosers! Should this TT be used in Grand Tours? It is hard to say, as usually the GC is not as close after three weeks as it was after ten days here. But why not? If the racing is close, it will make for one hell of a spectacle. Grazie Giro U23 organisers, this was a stroke of genius!