This offseason, SEG Racing Academy face a major uphaul, with many of their riders aging out of the U23 category. To combat this, last winter they already added Jordi Meeus, Giorgios Stavrakakis and three first year U23s from the Netherlands this season: Daan Hoole, Minne Verboom and Thymen Arensman.
All five have contributed well to the team so far this season, with Hoole and Arensman impressing on the international stage. For 18-year-old Arensman, whose Twitter bio reads like something of a CV, his results have been even more impressive as he has been balancing his training and racing with finishing high school.
Thymen agreed to speak with U23 Cycling Zone, his first interview with international press, about his season so far. Reading below, you can now get to know one of the biggest talents in the sport better.
"Overall, I would say my season has been quite successful, I would have never expected the way that I performed at the U23 level, with all the changes with the new category, school etc. It was a lot to take in, but I am really happy with how it is going.  It is also a season where I am learning a lot not only from the races but also from my teammates and the staff at the Academy."
Thymen, a former cyclocross rider who has five national cyclocross titles, as well as one on the road at junior level, has been limited to just five UCI race days this season as a result of high school. Thymen went into some detail about balancing his life with his cycling, as well as talking about his passion for further education.
"The combination was quite difficult to do, especially with my exams. You come home from school and there is a long training waiting for you, it is mentally and physically draining. But it is just a case of doing it, don't think about how much you have to do, but just do it. Due to school, I couldn't train as much as other U23 riders, but I think I combined the two quite well. After, I am going to study history at the University of Utrecht.  I prefer to have a degree in my pocket, combined with cycling. I really like history and I am really interested in it, so that is an exciting step for me as well."
In two of Thymen's five race days, he helped Cees Bol finish on the podium of 1.2 races. He also added 17th in both U23 Liege and Eschborn-Frankfurt, where his nice rides came working for others (SEG managed 4th and 3rd respectively in those races with Ide Schelling and Marten Koiistra). But his biggest result, although once more helping a teammate, came at U23 Paris-Roubaix, where Thymen was immense all day and took home the bronze medal.
"From the recon of Roubaix, I already had some big blisters on my hands, so I did not know what to expect in the start. But once the race was on I didn't feel anything. I tried to attack a lot in the beginning but it was difficult to be in the breakaway. Afterwards, too many guys rode away and we worked to bring them back. With the help of my teammates, I was always with the first guys on every cobble section and was in the first group of 30 riders. When they started attacking, I went too. I rode with 3 others guys to the 4 leaders. So, we were fighting for the victory with 8 men. On the last sector, Hem, only my teammate Julius (van den Berg, ed.) and I were able to follow Stan Dewulf. In the end, we tried everything for the win but Stan was too strong. It was just unbelievable to be in the front of this really hard race! Especially as an 18-year-old!"
Despite being limited to one-day races so far, Thymen believes he can not only excel in the Classics, but also in stage races, where he was very good as a junior in previous seasons.
"The only races I did as an U23 rider have been one-day races/classics because of school. But I like to see myself more as a GC rider, because of my physical ability. I'm a skinny guy and I don't weight a lot. But I see myself still as someone with some good climbing skills and a good TT. But I guess I can also do some cobbles and short hills, so let's say just an all-rounder."
With two spots on the podium at Roubaix, as well as two stages and the GC in the Ronde de l'Isard, as well as some other wins and podiums, SEG Racing Academy are on a real high. From within the team, Thymen tells us what racing over the past month or so has been like for the Dutch Continental squad.
"The team is really performing well! That's really great to see and it really helps to just enjoy every ride you do! Everyone is motivating each other, just by winning and riding very strong. It is really great, you are always with a positive mindset on the bike and that's really nice."
Thymen now embarks on a great challenge, as his first ever stage race as an U23 starts later this afternoon, the U23 Giro d'Italia. 11 stages over 10 days will be a big test for Thymen, but he is keen to see what he can learn from the race.
"Just like my hopes from Paris-Roubaix and the other classics. I want to learn, I want to see what my strong points are. With the juniors, I was always in the front when it went uphill and had a good time trial. So I really want to see what is possible for a first-year U23! But most importantly I just want to learn from the race and my teammates as much as I did in Paris-Roubaix."
Thymen's big goals for the rest of the season are found in gaining experience, especially in the stage races. He also helps to be part of an SEG Racing Academy battle royale at the U23 Dutch ITT champs, where his teammate Julius is the current title holder.
"I would like to do a great ride in the Nationals TT. We would like to keep the title within the SEG Racing Academy. Beating Julius van den Berg will be very difficult, but a great experience nonetheless! I also want to race stages races. I'll be done with school shortly so I want to learn how to do them and become a stronger and better rider doing it."
For Thymen, the two pro races he desires to win could not be more diverse. In fact, their U23 versions are currently the last race Thymen did, and the next one on his calendar.
"The Giro D'Italia, and if it is possible to say two, Paris-Roubaix as well! I just love them!"
Thymen Arensman is a precocious talent and it will take time to see him grow to his full potential, with 2019 probably being his first real chance to shine. But the fact that his results have been so stunning despite so little racing action, as well as the pressure of balancing training and school, must be so encouraging for the Academy. It may be early days, but everyone knows SEG Racing Academy have yet another outrageously good Dutch talent on their books, and Thymen is headed to the very top.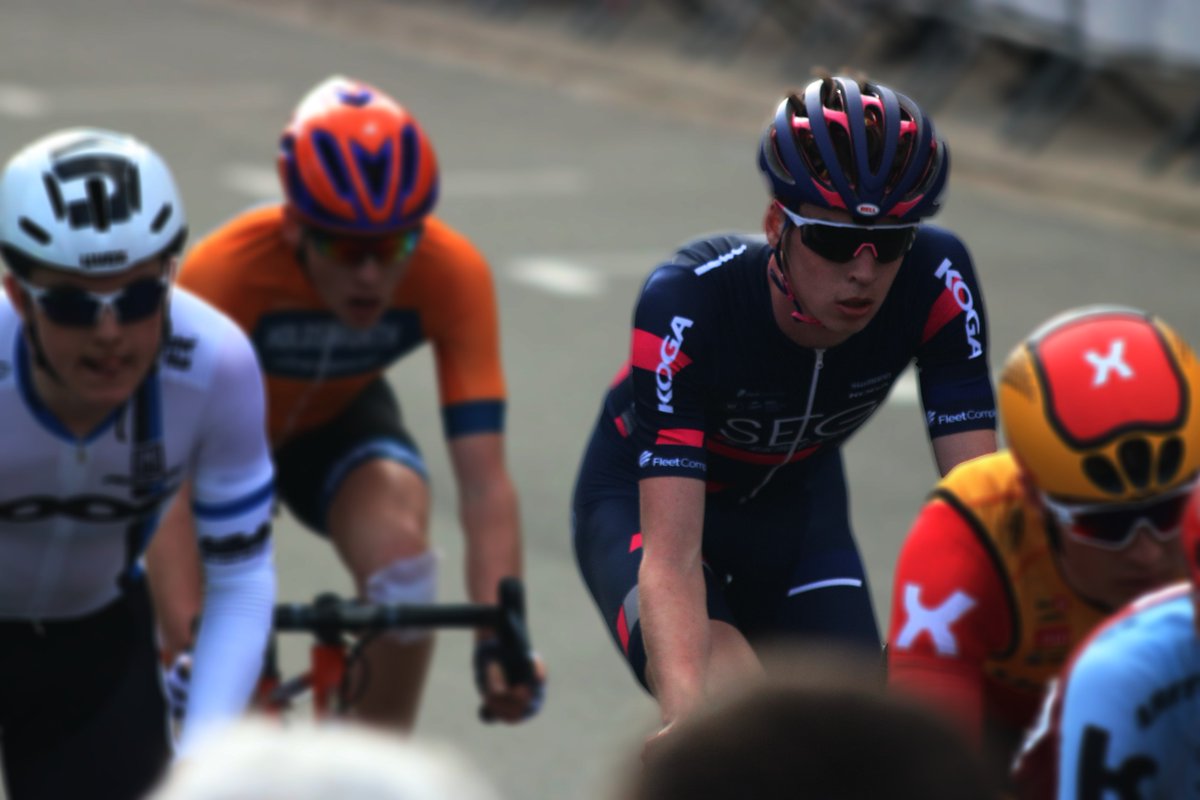 U23 Cycling Zone wishes to thank Thymen, who as you have read is a very busy guy, for giving up time to do this interview, it is a real honour to be his first international interview. We also wish to thank David Soteras, SEG Racing Academy's amazing press officer, for allowing us to have this opportunity and supervising the interview process from start to finish. If you wish to keep up to date with Thymen, you can find him on Twitter at @ThymenArensman.