After a really interesting race that saw big drama on each of the three road stages, Slovenia's Tadej Pogacar finally got his big win on the U23 scene, taking out the final stage (and the GC) solo in a bold move 20km from home on the day's penultimate climb. Brave stage one winner Samuele Battistella (Italy)was not on a great day to defend his lead, but rallied well in the final, taking second overall by a few seconds from Marc Hirschi of Switzerland, who was the queen stage winner. For the sake of accurate reporting, Rasmus Tiller of Norway won the opening 2km prologue.
With the second of five big stage races (and the first of two on the Nations Cup, with l'Avenir coming later this year) now over, it is time to look at five interesting points we have gathered from our four days of racing in the Czech Republic.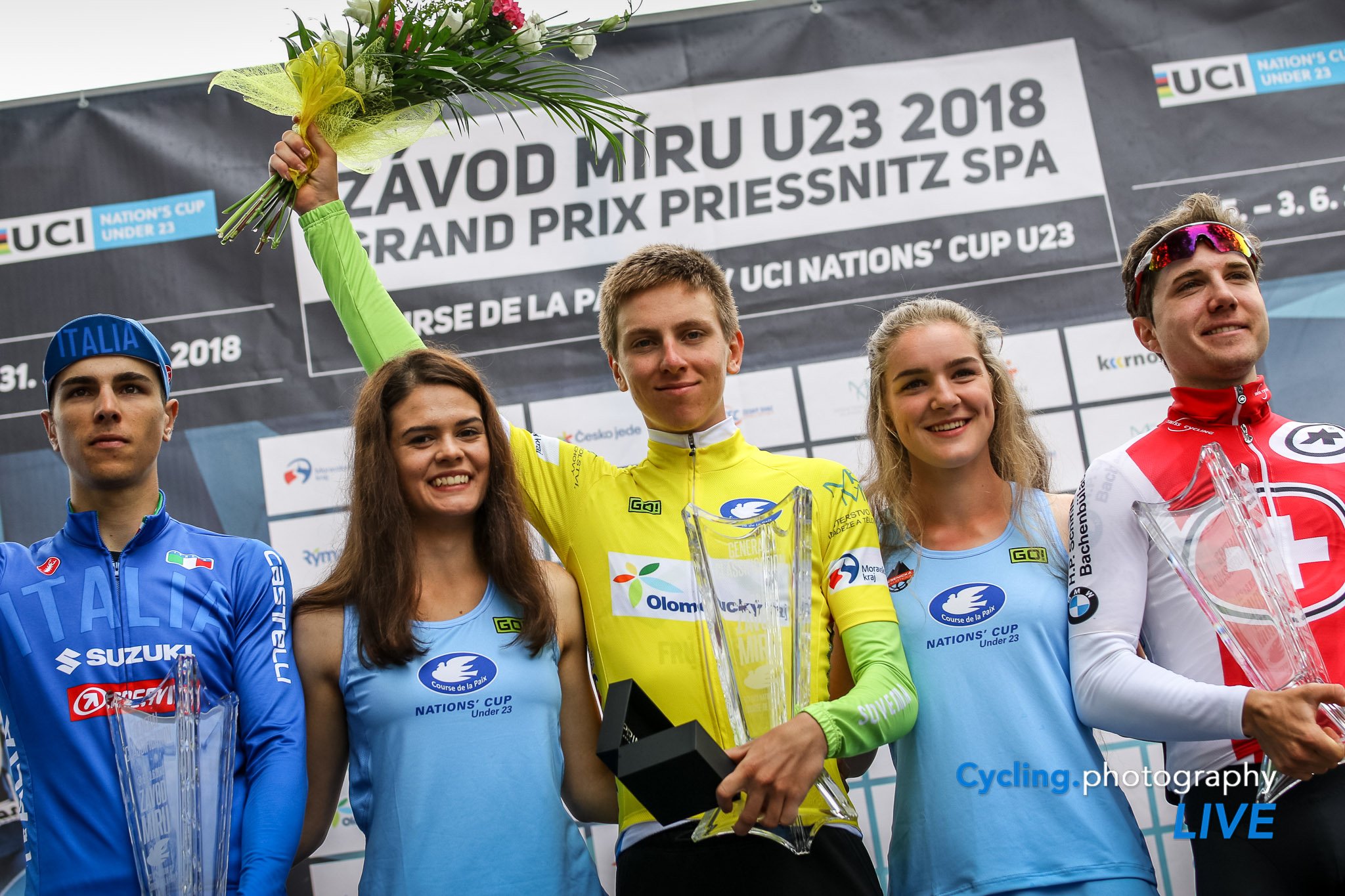 1.  Pogacar finally proves his GC mettle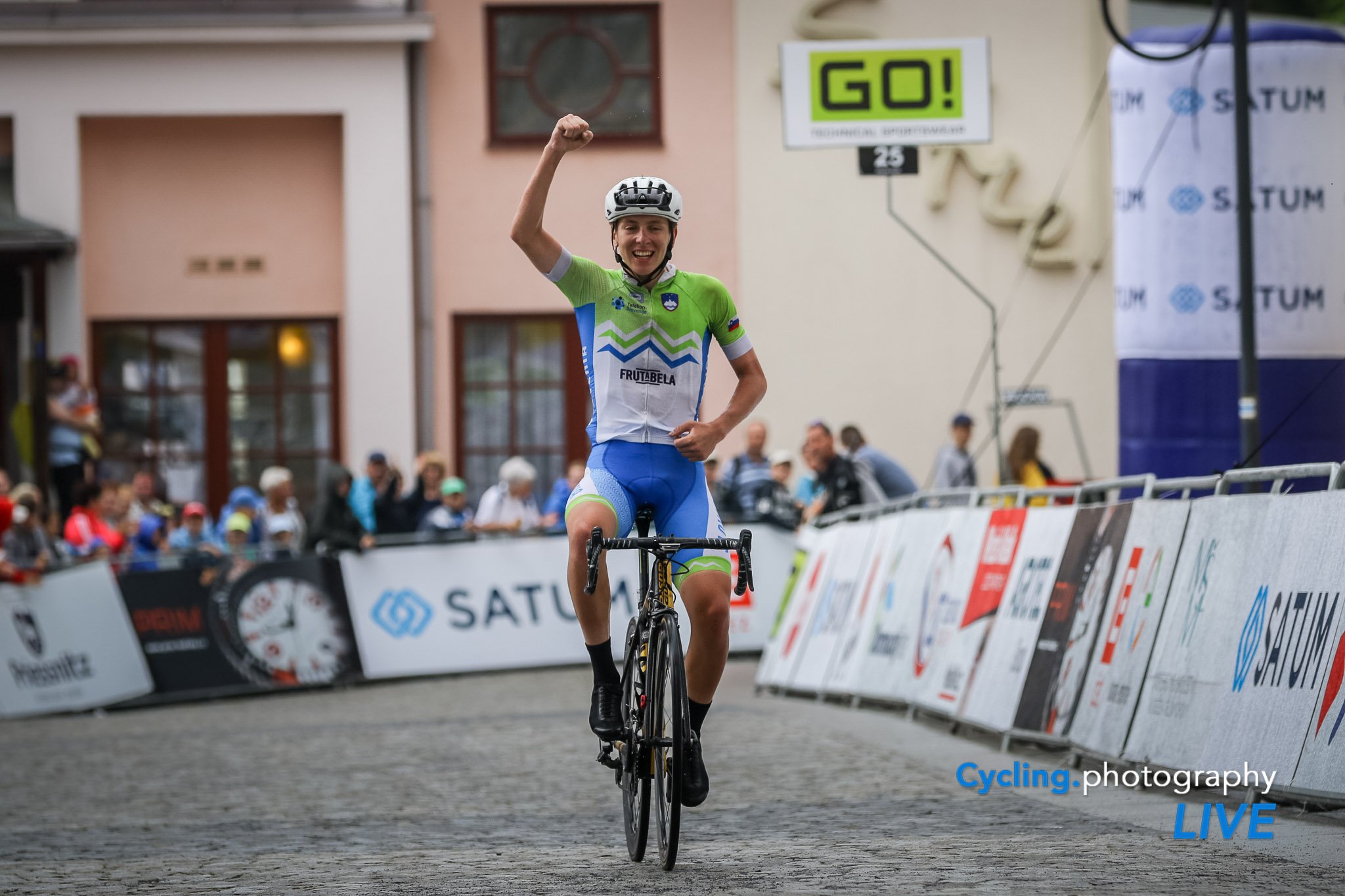 There are a few rumours surrounding Pogacar and UAE Team Emirates, with the Slovenian phenom telling U23 Cycling Zone a few months ago in an interview that they had offered him a contract, although not if he had signed it. In the pro races, he has proven he can be a real GC threat, but was yet to win on the U23 scene. After trying yesterday on the queen stage, his attack was reeled in, and he looked deflated as he rolled in fifth on the day, over 30 seconds back on GC. Things really looked bleak for the climber. How things can change in 24 hours. His emphatic 'tappa e maglia' performance today shows that he is the real deal, and will be the man the pro need to watch later this month in his home Tour of Slovenia.
2. Hirschi gets his U23 win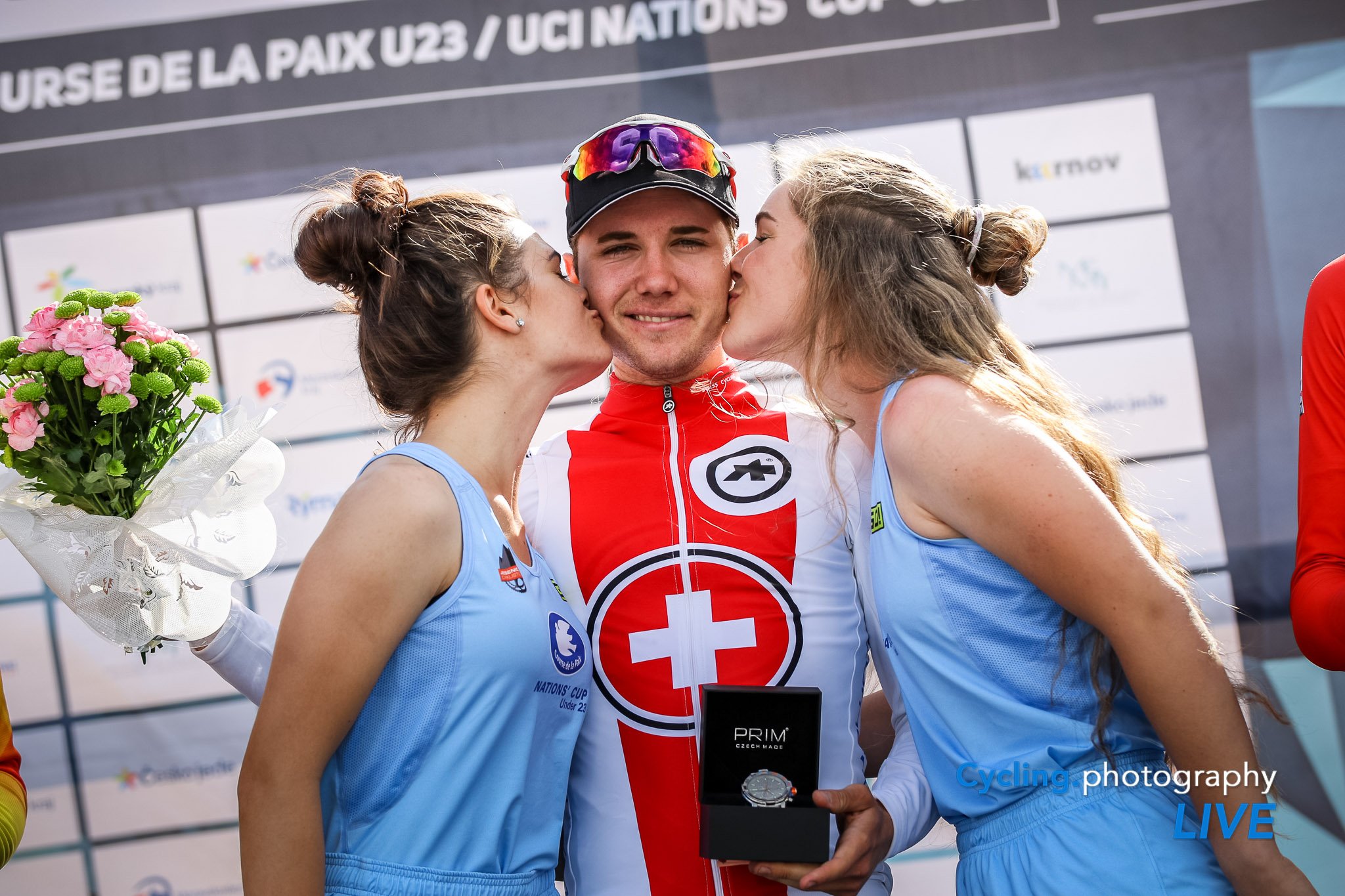 Like Pogacar, Marc Hirschi is considered another amazing pro prospect, and the Swiss, also 19, may yet wind up on the WorldTour for 2019. He told U23 Cycling Zone last week that he wasn't that bothered by his multiple top placings in U23 races, but winning the queen stage must be great for his confidence. However, he will not be pleased to have lost his second place on GC, but he just couldn't get those extra handful of seconds on Battistella to stay in the runner's up spot. All the same, a nice moment of confirmation for Hirschi, and he will have a very positive outlook on this week overall.
3. Battistella announces himself to the world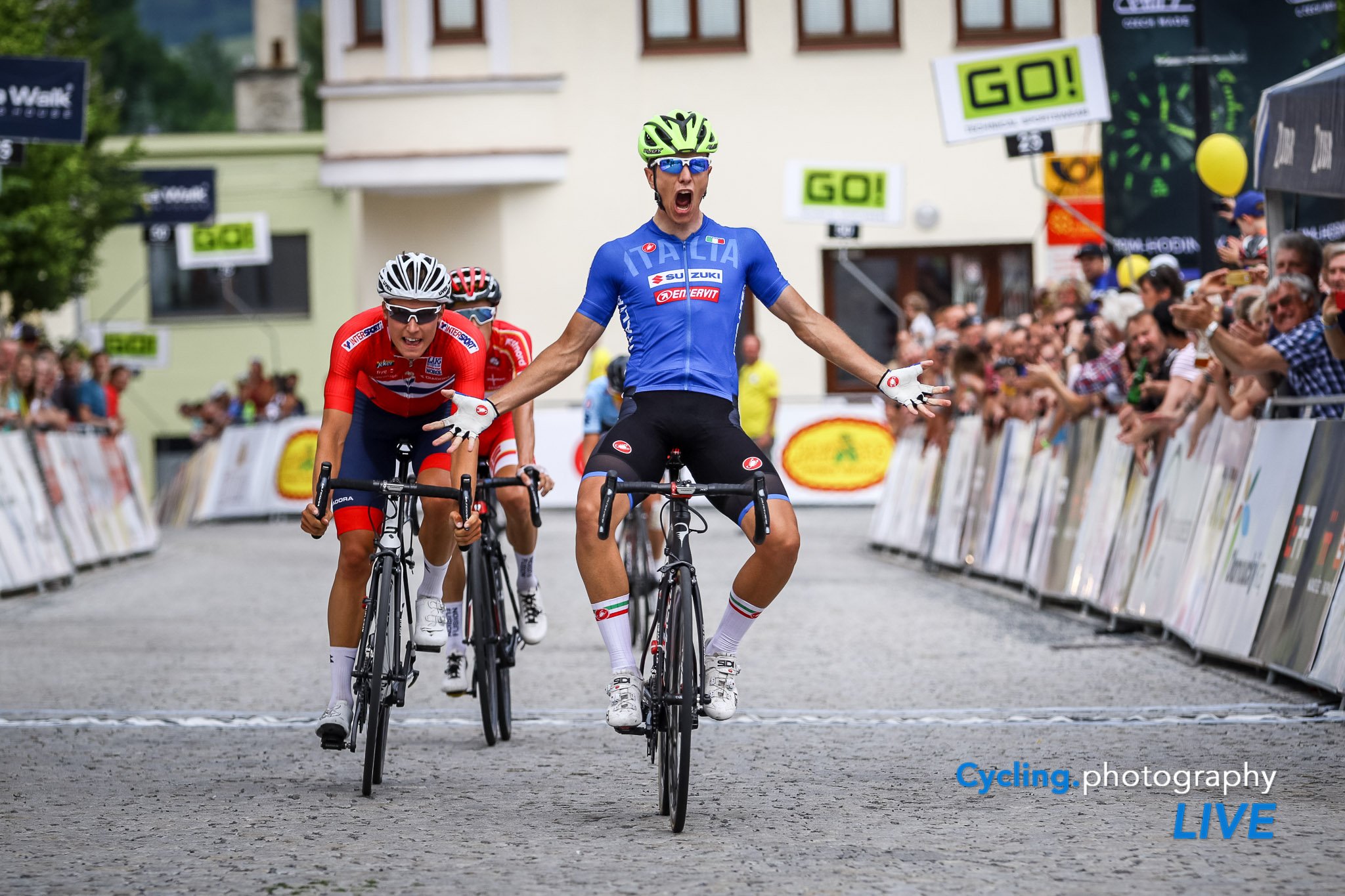 Here at U23 Cycling Zone, we expected big things from Samuele Battistella at this race, listing him as a contender for stage one if an attack made it to the line (which it did, and he won the sprint convincingly), as well as big favourite for the final stage. But we did not expect him to make it in the top ten in his first U23 stage race. Battistella was not as good as his rivals on the summit finishes, but he and his team defended so well that he was able to limit his losses and take a deserved second overall. Onc viewed by us as a puncheur who possesses a fast sprint, maybe we now need to look at him as a GC rider. Thankfully, the wait for confirmation is not too far away, with the 19 year old expected to be part of the Zalf team for the U23 Giro next week.
4. Leknessund confirms our greatest expectations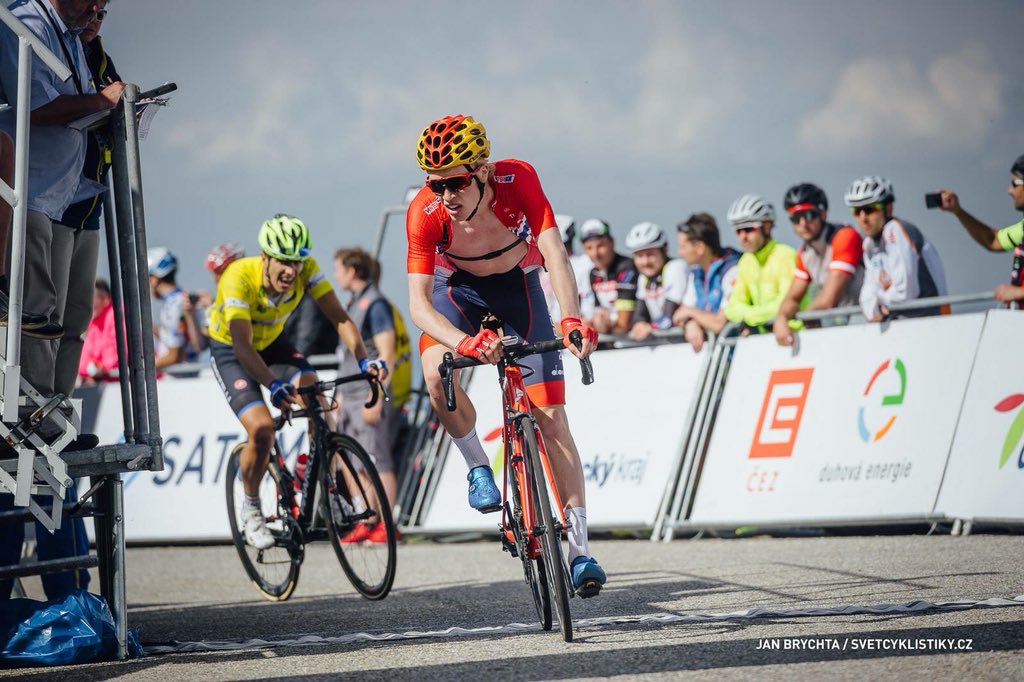 After an amazing debut for Uno-X at the Ronde de l'Isard a few weeks ago, where he was 7th on GC, Andreas Leknessund, recently 19, was chosen to lead Norway at this race. It was always going to be interesting to see what he could do overall here, and i he still had the legs from France. Well, he answered the questions with aplomb. After a strong ride on the queen stage, he was 8th on GC. His inexperience did get to him, as he had a bad day and lost some time, but rather than panic, he stayed calm and found a group with teammates Tiller and Torjus Sleen, and they worked to ensure he lost only 15 seconds to any rider not named Pogacar. His future is so bright.
5. Spain finally show up at the Nations Cup, Gall proves talent, Hayter shows new skills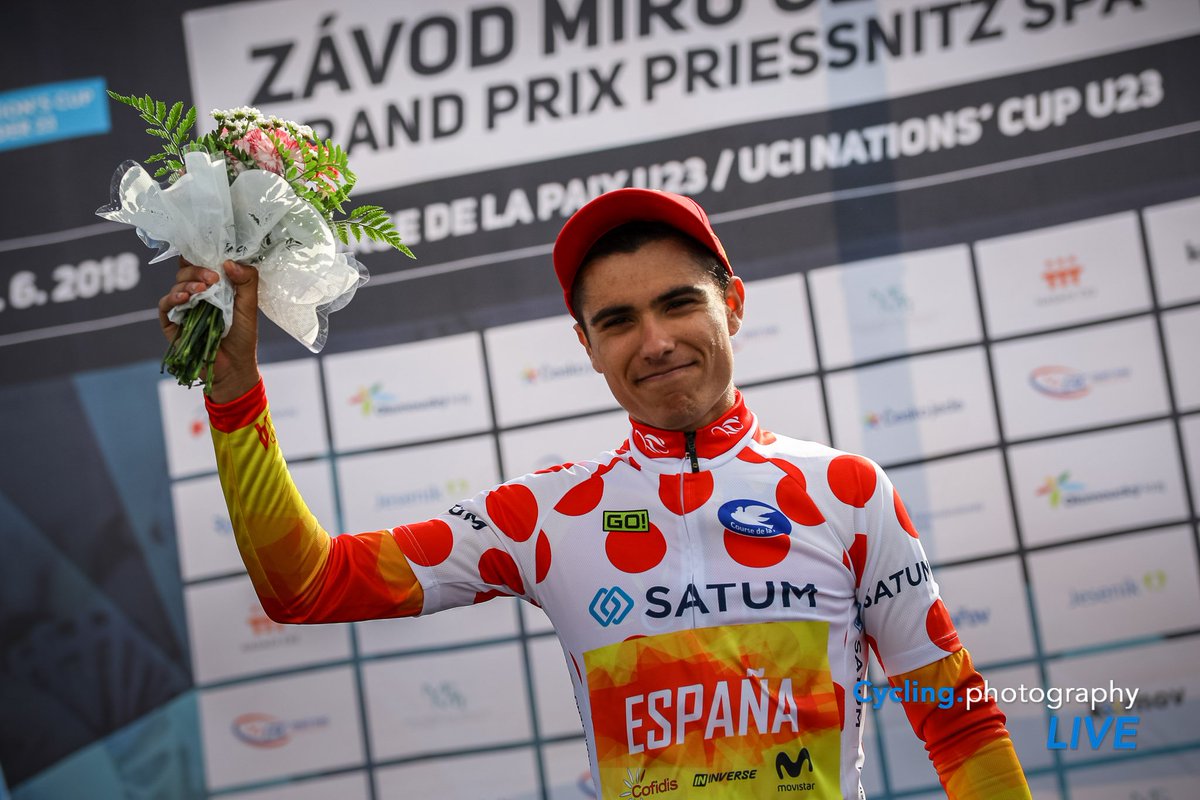 After not racing enough Nations Cup races last year, Spain were omitted from the Tour de l'Avenir. Keen to ensure this incident does not become a recurring action, they have raced a lot more events this year, but rather anonymously if we are honest. A quick glance at their team here revealed a few promising riders, but the work of Xuban Errazkin here was amazing. Twice second on summit finishes and 4th on GC, the Basque has shown he is ready to go pro, which is key since he turns 22 later this year. The work of Ibai Azurmendi to set Xuban up must not go unnoticed either, as the soon-to-be 22 year old was amazing on the queen stage, setting an infernal pace on the final climb. He was rewarded with 16th overall.
Felix Gall told U23 Cycling Zone literally one week ago that he was a climber, but more a Liege sort of climber, not a true climber. The Austrian was third on the queen stage (a summit finish on a 10km climb, tackled twice) and was 6th on GC. Maybe he was sandbagging, or maybe he surprised himself. Either way, this was a really nice result for the 20 year old, who can hopefully kick on from this and repay the hype he generated after winning the Junior Road Worlds in 2015.
A rider we initially saw a sprinter who could get over hills was Ethan Hayter. He was 20th overall last year, but almost 7 minutes down. This year, he was 4th in the prologue and survived the opening road stage. But Hayter was 13th on the queen stage, limiting his losses to just over 90 seconds, before going six places better than last year on the final day to take 5th, and 11th on GC. This was a surprisingly good performance from a rider who was part of the GB team pursuit squad that won the World title earlier this year. His time on the road may be limited due to track commitments, but there is a trend of British team pursuiters going on to be not half bad GC riders you know…