While team leaders get the glory of crossing the line to win, there are always other riders who slave away behind the scenes ensuring that win is possible. For Team Sunweb's development squad, Austrian Felix Gall is one of those riders.
The 2015 Junior World RR champion is beginning to transition from domestique to leader, and just before he raced both Paris-Roubaix and the Peace Race, U23 Cycling Zone called the talented all-rounder to get to know him better.
"I feel that this winter I really developed more as a rider in comparison to last year, when I was dealing with school still. I have noticed a big difference and I feel much stronger. At the recent Tour de Bretagne, I got sick and didn't finish the last stage. I needed a few days to recover, but I am feeling better now," Felix told U23 Cycling Zone when asked how his season has gone so far.
Felix, who confirmed that after the Peace Race, he will line up at the Rund um Koln (where he cracked the top twenty last season), Tour de Savoie Mont Blanc and the Austrian National Championships, spoke a little about the World Championships, which is being held in his country later this autumn. Despite the "Hell" climb not featuring in the U23 race, he divulged some info on the fearsome hill.
"The Worlds are a big goal for me. It's hard to say a specific target for the rest of the season, but I want to keep progressing throughout the year and showing myself well. The Hell hill is a really crazy climb, even if only the pros climb it in the race. Despite the hill not being in the U23 parcours, it is still a very hard course with lots of climbing. I think it can be very good for me."
Like a lot of riders at the age of 20, Felix admits he is not really sure what type of rider he is, but that he does prefer races that have longer climbs featured on the parcours.
"I am not quite sure, that is a difficult question to answer. For sure I need hills, especially longer ones. I am not a true climber, but maybe more of a climber that can suit races like Liege-Bastogne-Liege."
After a season of mostly working for others, Felix had his first big result individually at U23 Liege, where he made it into the breakaway, which made it to the line thanks to the podium finishers. Caught on the final climb, Felix held on for 16th, while helping teammate Marc Hirschi score 4th. Felix gave us a run through of his big day out in the Ardennes.
"It was really nice to make it into a break and have the chance to make it to the line. After I was caught, I still had some energy and could support Marc. I always put pressure on myself and I always want to show what I can do, so that was a nice result for me."
On the topic of leading, Felix spoke a little about his dual roles as a helper and a leader, and he had some interesting views, not too dissimilar to those held by Harry Sweeny of Mitchelton-BikeExchange.
"I lie being a helper for other. Cycling is a team sport, if you work only for yourself, you will lose a lot. However, I try to find the right balance, as it is important to sometimes work for yourself and try for a result. When you are always helping, I think you almost forget how to win."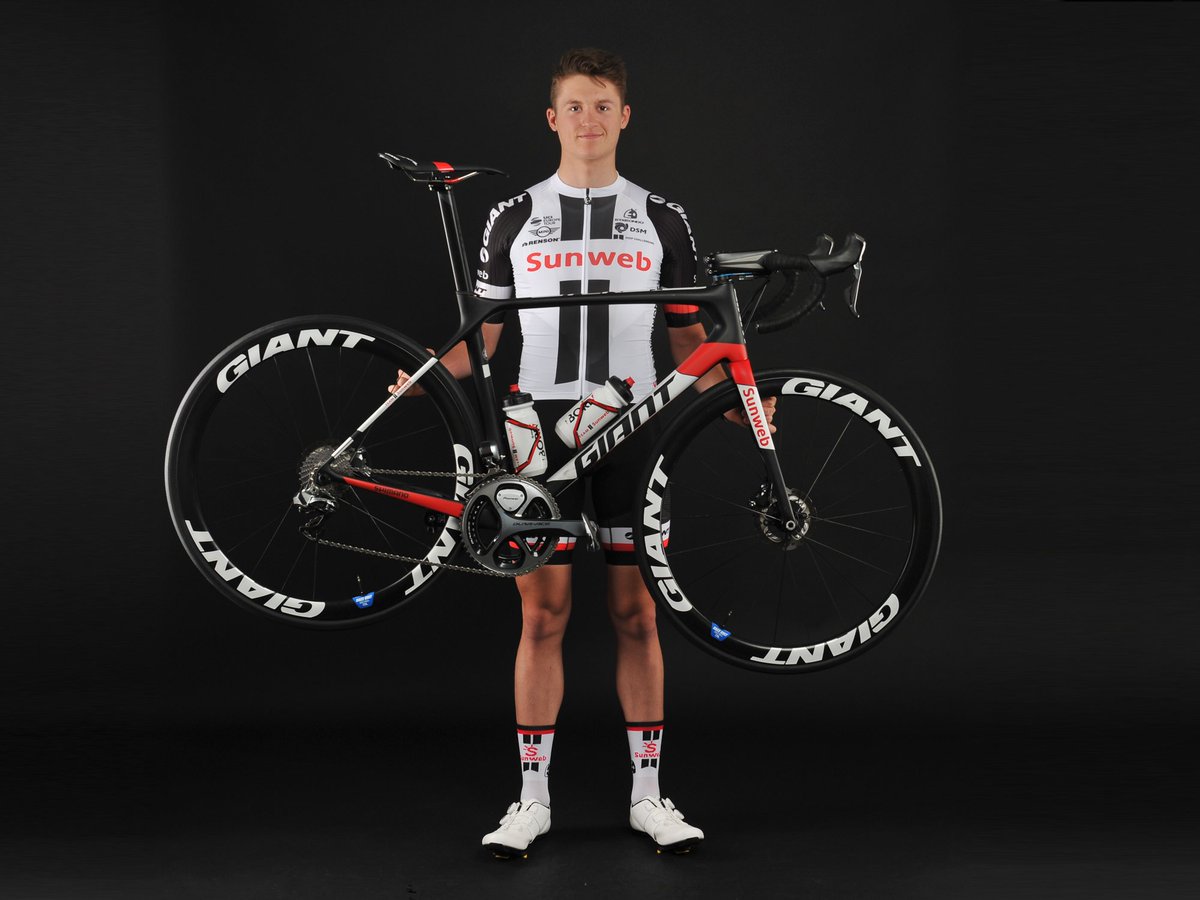 What makes Felix so unique is that he has a very calm, experienced head on his shoulders. He displayed this numerous times throughout the interview, but no example is better than after his Worlds win in Richmond, Virginia. It was a really unusual sight to see the Rainbow Jersey in action at the junior level in 2016, since usually the winner of the Worlds in both the Junior and U23 races moves up to the next level immediately, but Felix was still a junior, meaning he got to race in his beautiful new jersey. For Felix, racing in the bands brought new goals, and increased pressure.
"There was pressure racing with the Rainbow Jersey, but I enjoyed it, especially when I was racing in Italy" Felix said when asked about his time in the Maillot Arc en Ciel. "unfortunately, 2016 was no so good for me, I got sick after the first few races and although it was only sinusitis, it would not go away. There was also maybe a little pressure when I went U23 because I was a former Junior Worlds winner, but my time in that ranking allowed me to get to Sunweb, who in my opinion are the best team to learn with in the U23 ranks. Now, I am back to the bottom of the pile, the small fish in a big pond."
Despite not being from Italy, Felix has a clear love of "La Bella Paisi", and raced there as a junior. The country is very close to Austria, and Felix says there is a pro race in Italy that he desires to win above all others.
"There are few U23 races that actually are also pro races, but if I had to pick one, I will say Il Lombardia. I think the course there can suit me and there is such a nice atmosphere racing in Italy. For me, there is a cycling culture there that just doesn't exist in Austria."
Felix Gall's progression has been steady, but with another two seasons after this one still available to him at the U23 level, there is no reason why he cannot become one of the best riders in the division. He has always raced maturely, so there will be no surprises if he uses his experience and calm persona to win some very big races in the future.
U23 Cycling Zone wishes to thank Felix for taking part in the interview, and we wish him all the best at the Peace Race, where he is currently racing, as well as in the rest of his upcoming events. Felix is not on Twitter, but you can follow him on Instagram here.