While this Sunday is all about the pave and the pros at Pais-Roubaix, Saturday provides one last swansong for Flanders in the Spring Classics: The Ronde van Vlaanderen Beloften. Just one week after the pros raced on the same roads, the top U23s in the world will take on the bergs of Flanders in the second round of the Nation's Cup, and although the parcours is not quite the same as that used by the elite men, this is still going to be a brutal race. Outside of the Worlds RR, this is perhaps the most coveted one-day race on the U23 calendar; every rider on the start line in Oudenaarde wants to win this race.
The national team element also makes things interesting, as riders work together to cover six flat cobbled sectors, as well as 17 climbs in around 165km. The riders will know they have been in a race after they finish this epic event. Whilst riders race for their teams at the U23 editions of Liege-Bastogne-Liege and Paris-Roubaix, the national squads here are a lot stronger than most trade teams, which should make this race really aggressive and very hard to call.
Last year, Irishman Eddie Dunbar broke clear of an elite chase group that included Jasper Philipsen, Patrick Muller, Neilson Powless, Marc Hirschi, Alexys Brunel and Pavel Sivakov. He was able to win solo, before Philipsen and Frenchman Jeremy Lecroq rounded out the podium from the eleven-man sprint.
While the previous round of the Nation's Cup at U23 Gent-Wevelgem also took place on cobbles, it is less of an indicator of form for this race, and events like Triptyque des Monts et Chateaux are much better guides for who the favourites are for this event.
Whilst Belgium, Denmark, Germany, G.B and a few more nations have some big favoruites, there are also a few nations here who have very strong teams and no obvious favourite or leader. France bring a mixture of sprinters (Pierre Barbier and Damian Touze) and cobbled riders (Paret-Peintre, Brunel, Turgis, Guglielmi, Burgaudeau), whilst the USA (Bennett, Garrison) , Netherlands (Zijlaard, Hoole, Kooistra, Van Den Berg, Eekhoff), Norway (Waersted, Tiller), Italy (Affini, Moschetti, Rocchetti, Gazzoli, Baccio, Scaroni), Russia (Vlasov, Cherkasov, Kurianov, Rikunov and Kulikovskiy) and Poland (Maciejuk) have strong teams for this race and are likely to race very aggressively.
PARCOURS
Starting and finishing in Oudenaarde, the race covers 165.5km. it can be split into three parts: the opening 70km, which features mostly flat cobbled sectors and a few of the easier climbs, then the middle sector of 70km covers a lot of the famous cobbled ascents and will really thin the group out. Then, the riders reach Oudenaarde for the first time and embark on an almost 20km long lap that contains three climbs and one cobbled section, where the winning moves may be decided.
Starting with the first 70km, there are four cobbled sectors to deal with first. Lange Munte is 3.5km long and arrives 15km in, before the combo of Lippenhovestraat (1.3km) and Paddestraat (1.5km) are tackled with 36km and 37.5km raced respectively. At 54.5km Haaghoek (1.9km) is next, before it is swiftly followed 1km later by the 500m long Leberg, which averages 5.9%. At kilometres 59.5 and 64.5, the Berendries (1km at 5%) and Tenbosse (400m at 6.3%) signal the end of the first section of the race.
Section two arrives with arguably the most famous climb of them all: the Muur of Geraardsbergen. The climb is almost 2km long in total if you include the drag into the town of Geraardsbergen itself, and grades on the climb out of the town to the famous church touch 20%. Like in the pro race one week prior, after the Muur, the riders get 20km or so to catch their breath before the climbs come thick and fast. 94.5km into the race sees the arrival of the Pottelberg, which is really more of a drag than a climb, which is 1.5km long at 1.7%. 65.5km to go sees the Kanarieberg appear (1km at 8%), before the riders get another respite of 15km.
They had better make good use of that gap, as the next two climbs are the final two used in the men's race. The Oude Kwaremont comes with 50.5km to race and is 1.5km at 4.4%, but again features a drag before the climb begins to sap the legs, and gradients of 11% on rough cobbles appear halfway up. 3.5km later brings the Paterberg to the party, with the 360m climb averaging almost 12% and has grades over 20% near the top. 41.5km to go sees the asphalt climb of Kortekeer tackled (1km at 4.4%), before the cobbled climb of Steenbeekdries (600m at 3.2%). Just 2.5km later sees the appearance of Tom Boonen's favourite climb, the Taaienberg (900m at 4.3%, max grade 15%). At this point, riders will be dropping like flies as their legs begin to burn, and the riders only get 4.5km of respite after the "Boonenberg" before the Eikenberg appears with just over 30km to go. The climb is also cobbled, and averages 4.3% over 1km, although there is some tarmac road on either side of the cobbles that usually isn't barricaded off. At 137.5km and 141km raced, the final two climbs of this section are tackled, the Boigneberg (700m at 6.4%) and Wolvenberg (700m at 5.8%). The riders then go over the cobbles at Kattenberg for a kilometre, before they cross the finish line for the first time at 18km to go.
The final third of the race takes place on the circuit, which kicks off with the 1km long Achterberg, which averages 4.3% and comes with 14km to go. With 9.5km to go, they go back over the Boigneberg, before the final climb of the day is the second ascent of the Wolvenberg, which is at 6km to go. The day's final obstacle before the famous finish along the flat boulevard into Oudenaarde is the second go across the Kattenberg cobbles, which arrives with only 4km left to race.
FAVOURITES
Winner Candidates: Jasper Philipsen (Belgium), Stan Dewulf (West Flanders), Mikkel Honore (Denmark)
Podium Contenders: Gabriel Cullaigh (GB), Max Kanter (Germnay), Tadej Pogacar (Slovenia)
Outsiders: Marc Hirschi (Switzerland), James Fouche (Wiggins), Kevin Geniets (Luxembourg)
Joker: Robert Stannard (Australia)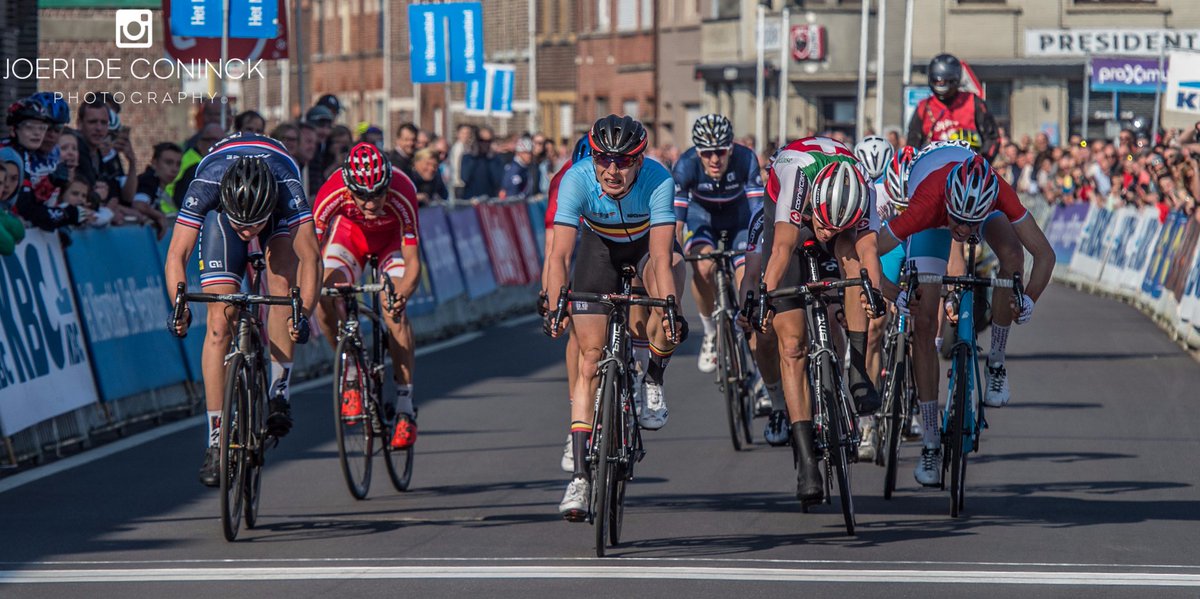 After another brilliant performance this season at Triptyque des Monts et Chateaux (two stage wins, GC, Points Jersey), Jasper Philipsen enters this race as the hot favourite. Second last year in this race, the Hagens Berman Axeon rider possesses both a fast sprint, probably the fastest amongst contenders, and a strong ability on the cobbled climbs. Furthermore, he has a strong team, with Kenny Molly and the on-form duo of Lionel Taminiaux and Brent Van Moer, as well as having sprinter Gerben Thijjsen on the roster. His characteristics, combined with his strong team and scintillating form, make Philipsen th man to beat on the bergs for 2018.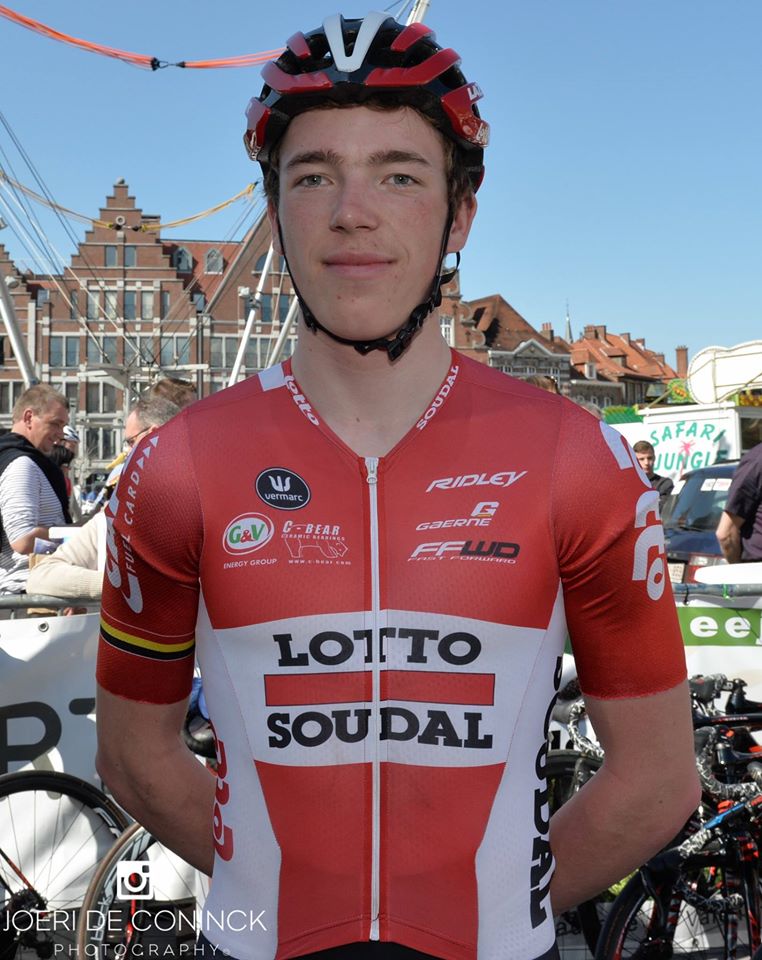 Despite not being selected by Belgium yet this year, West Flanders had a team in both the U23 editions of Gent-Wevelgem and this race. They are led by Stan Dewulf, who is also on brilliant form, after taking 2nd overall in the Triptyque, and winning two stages along the way. Crucially, he dropped Philipsen on the final cobbled climb to Beau Site, a feat he will aim to repeat on Saturday, as he has no hope of beating his compatriot in a sprint. The West Flanders team is also really strong, with two of Dewulf's Lotto-Soudal teammates (De Decker and Vanhoof), as well as SEG's Jordi Meeus and on form Sacha Weemaes. If anyone can drop Philipsen, which you get the sense needs to happen here, it is Dewulf.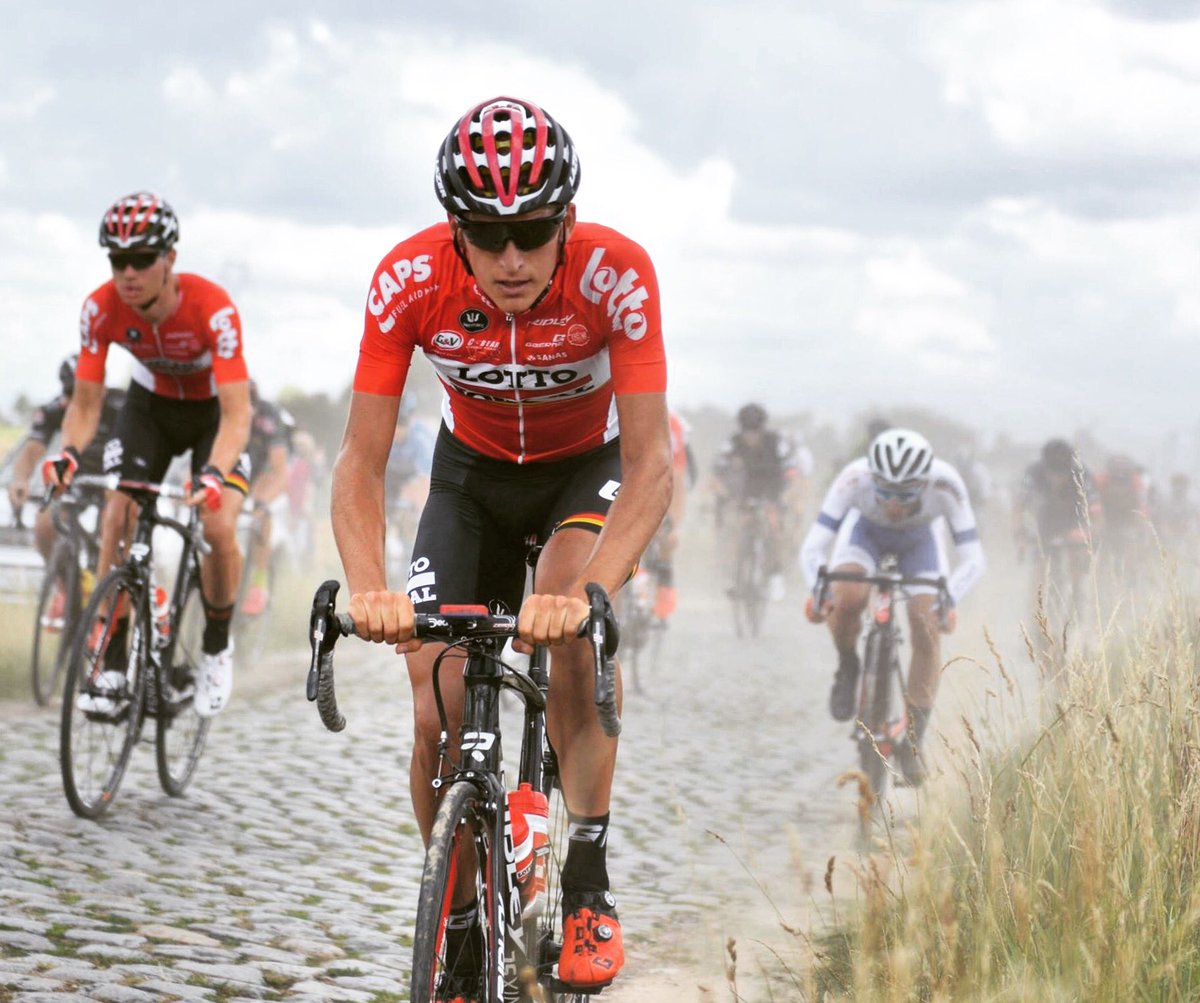 Mikkel Honore is a great cobbles rider and has another strong team behind him. 13th and 8th in the U23 editions of Gent-Wevelgem and Flanders in 2017, he was 5th in Gent-Wevelgem this year and was 21st in the pro race in Limburg one week ago, indicating his good shape has carried through. A strong all-round rider, Honore is not afraid to attack, and will also be able to rely on riders like Mathias Norsgaard, Andreas Stokbro and Andreas Kron, fourth in the last two editions of U23 Gent-Wevelgem. This race represents another golden opportunity for 21-year-old Honore to score a big win at U23 level,
Despite the success of Jake Stewart in recent weeks, Great Britain should back Gabriel Cullaigh in this race, with Stewart as a ready and able Plan B. Cullaigh has been great all season and is one of just a few riders who do not fear taking Philipsen to the line. The duo has a mixed record, with Philipsen beating Cullaigh in both Triptyque sprints, but Cullaigh finishing ahead of the Belgian in the dash for the line in Gent-Wevelgem. Cullaigh's biggest problem may be getting over the final few climbs. He is fortunate that the climbs on the final circuit are not that hard compared to the climbs undertaken pre-circuit entry. However, he was dropped before the last climb of Beau Site in Triptyque, indicating he is possibly not as good on the cobbles as his rivals. However, he has shown how good his form is, and if he can make it to the line with the front group, a podium is the least he can achieve.
Germany have a weaker team than some of the top tier favouites, meaning a lot of pressure falls on the shoulders of on-form Johannes Schinnagel and 19-year-old Niklas Markl to protect and stay with Max Kanter for as long as possible. The 20-year-old Sunweb star is a natural one-day racer, who can get over small climbs easily and is very fast in a sprint. His team and lack of a strong showing in the Triptyque are concerning, but after taking 18th here last season, as well as 8th in this year's Gent-Wevelgem, we are convinced he is suited to the cobbled races and given the harder climbs here, the scales should be tipped more in his favour for this race than in previous events.
Tadej Pogacar is one of two very interesting names on the start list here. The Slovenian is versatile and excels on all terrain, and after a top ten in Giro del Belvedere and second in Palio del Recioto, he looks to be rounding into form ahead of an assault at both this race and next week's U23 Liege. The Slovenian has Gent-Wevelgem winner Ziga Jerman with him, as well as Ziga Horvat and promising young duo Jaka Primozic and Izidor Penko. Fast in a sprint, although not quite Philipsen-Cullaigh-Kanter fast, Pogacar may be keen to work with the likes of Dewulf, Honore and the other leaders f nations that need to attack. If he brings his best self to this race, there is no doubt he can score another big result for a nation that is quickly becoming one of the strongest in cycling, both in the professional and U23 scenes.
One of the biggest disappointments so far this year is Marc Hirschi, especially after the Swiss rider was fifth overall and won a stage in the Istrian Spring Trophy. 13th in Gent-Wevelgem and 15th overall in the Triptyque are hardly results to be scoffed at, but a lot more was expected, especially in the stage race. However, the 19-year-old is so talented and despite being a great climber, is pretty good on the cobbles. It is unclear if he will lead his team, given pro rider Patrick Muller (4th here last year) is on the team, as well as Gino Mader, 4th in Palio del Recioto. The trio all need to attack, which should see the Swiss show very interesting to see. However, we will, despite Muller's presence, back Hirschi to be the best Swiss rider on the line. What his result will be depends on if he can find his legs in time.
James Fouche couldn't have asked for a better start to his Wiggins career. After winning his U23 National RR, the New Zealander travelled to Europe and was 2nd in a one-day race in Portugal before taking 13th overall in a Portuguese stage race. At last week's Triptyque, he was one of the standout performers, winning the KOM jersey and taking 7th on GC, ahead of some more experienced names. Fouche's team is not that strong, but the 20-year-old is clearly a natural on the cobbles and excels on hard races, which is what he is going to get here in this race. he is no slouch in a sprint either. Fouche could finish anywhere tomorrow, but his form suggests at least a top ten, which would be a strong result for his country and another indication he is on his way to becoming one of the biggest names in U23 cycling.
While almost every rider on this list raced either the Triptyque or the Italian one-day races last weekend, Luxembourg's Kevin Geniets did not. The Chambery CCF rider only has four race days this season for AG2R's feeder team, but the team's former stagiaire was 21st in U23 Gent-Wevelgem and 7th in a French race at the weekend, indicating his shape is good. Furthermore, like in Wevelgem, Luxembourg have a strong team here with the Wirtgen brothers, Tom (5th overall in the Triptyque) and Luc, as well as Michel Ries and Pit Leyder, ninth here last year. Geniets, 21, is a good cobblestone rider, taking 6th here last season, so his confidence should be high. While his lack of elite U23 racing may cost him here, he is well worth an outside bet given his result last season.
We mentioned Pogacar was one rider attracting interest on the startlist, but no one is attracting more interest than Robert Stannard. The Aussie arrives at this race to portray the role of the climber at a cobbled race, played by Vincenzo Nibali in the pros one week ago. Stannard didn't race on the cobbles at all last season, or in his junior career, so he is racing into the unknown this week. However, after taking second in Trofeo Piva and winning Giro del Belvedere, his scintillating form is undeniable, with only Dewulf and Philipsen able to claim they are in as good a shape as the 19-year-old is in right now. Furthermore, Stannard seems like he can adapt well, going well on long and short climbs, shallow and steep gradients. He also packs terrific punch at the end of a hard race, which he showed last weekend. With trade teammates Sam Jenner and Harry Sweeny for company, as well as EF-Drapac duo Cyrus Monk and James Whelan, Stannard has four teammates in very good shape to support his ambitions here. The harsh fact of this race may be that Stannard may not even finish if he can't handle the cobbles, but he could also win the thing, that is just how talented the future WorldTour rider is. One thing is for sure though: all the main contenders must keep an eye on him in the final 50km, or they may just lose the race.