Having a Colombian rider on your roster has become the vogue trend in pro cycling of late, with nine of the eighteen WorldTour teams having at least one rider from the nation on their 2018 rosters. Team Trevigiani Phonix-Hemus 1896 are no exception signing both Javier Ignacio "Nacho" Montoya and, as of this week, adding Adrian Vargas to the roster too.
After spending 2017 at home with the Medellin-Inder squad, Nacho has moved to Europe, and Trevigiani Phonix-Hemus 1896 seemed like the logical destination, due to their eclectic roster featuring Italians, Bulgarians, Moroccans and Frenchmen. Just after the team concluded their presentation earlier this week, Nacho spoke exclusively with U23 Cycling Zone to talk about his goals for the season, his first as a rider in Europe.
First, Nacho, the first South American interviewed by U23 Cycling Zone, spoke about his final season racing in Colombia. He raced with the Continental squad Medellin-Inder, where he was teammates with two Colombians who have raced in Europe (Juan Arango and Brayan Ramirez), as well as Julian Cardona (who joined WorldTour outfiet EF Education First this offseason) and Spaniard Oscar Sevilla, the 41 year old who was runner up in the 2001 Vuelta a Espana. Last year was third in the National U23 TT and 6th overall in the Vuelta a Chile, showing his season was pretty solid.
"I can describe my 2017 season as a positive one because it was full of learning. I did not reach the victories that I wanted but I could get ahead of a couple of accidents and injuries that hampered me in the past."
Nacho has already debuted for his team this season, first in the Vuelta a San Juan in Argentina, and then at his home race, the new Colombia Oro y Paz event. The race attracted some of Colombia's biggest names, like Uran, Henao, Bernal and Quintana, and fans flooded the streets to watch the action unfold. It was a truly amazing spectacle to behold, and as a proud Colombian, Nacho talked to us about the race.
"For me, Oro y Paz turned a dream into reality. It gave me the opportunity to ride with my idols in my country and also managed to allow a very large number of people to take to the streets who, for many years, did not have a race near their house. I think that bringing these (WorldTour, ed.) teams means attracting their great Colombian figures, which adds value to the race."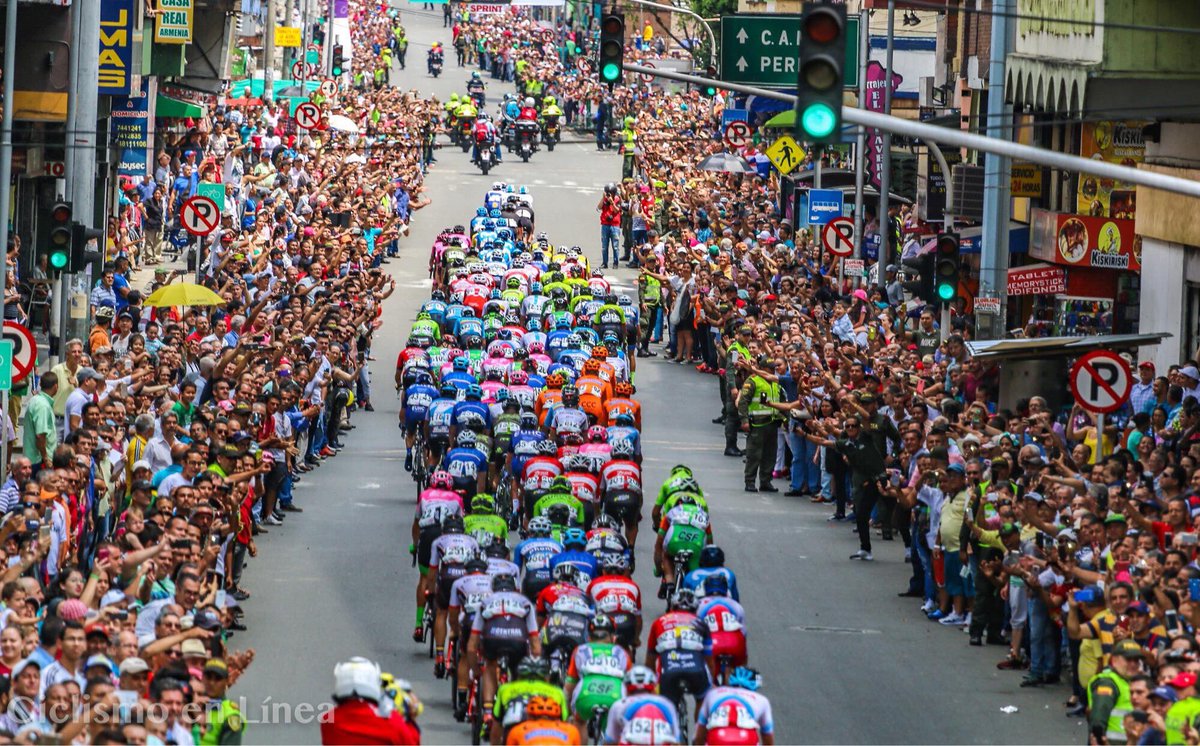 We then turned our attention towards his new employers, who are able to offer Javier not only the chance to race some of the best U23 events in the world, but also give him some pro races, which is key in helping young riders develop.
"I am very happy and proud to be able to wear Trevigiani Phonix Hemus 1896's jersey. It is a team with over one hundred years of history and that has achieved great results in the past."
The 20-year-old knows that some Colombians can really struggle to adapt to living in Europe. Nacho explained that he is living not only with three other riders to keep him motivated, but he has a helper with him to allow him to adjust to Italy and help with the language barrier.
"Right now, I am in Europe, living in Pozzonovo, in the Padua region of Italy. I live with three other cyclists and a helper."
Fortunately, the late arrival of Vargas provides a second Colombian on the team, which will allow Montoya t have some home comforts, including speaking in his native tongue and being able to reminisce about home. He spoke about the benefit that he will receive from Vargas' arrival, as well as the tips and tricks he can give Adrian to hep him adjust to Europe, given Montoya has been here a little longer.
"I like that the team has signed another Colombian, that shows that until now they have liked my work and that they believe in the young people of my country. I think I can help Adrian Vargas a little while at home, a great advantage is that the atmosphere in this team is very familiar, and will become even more so once he arrives."
Despite 2018 being Montoya's, who is just two days younger than U23 Cycling Zone editor Joseph Doherty, first in Europe, he has set himself some lofty goals, like making the roster for the U23 Giro (whose parcours was announced yesterday, ed.) and the Colombian roster for both the Tour de l'Avenir, where his nation is defending champion, and Worlds. Surprisingly, Nacho also wants to go pro at the end of this year, even though he is eligible to race as an U23 in both 2019 and 2020 thanks to being born in October 1997.
"I have great and varied objectives for 2018. The most important is to become a pro, another great goal is to be on the team for the U23 Giro d'Italia and a couple of other stage races. Another great goal for me is to return to the Colombian National Team and be able to participate in the World Championships and in Tour de l'Avenir."
It is no secret that Colombians are very proud of where they come from, and Nacho is no different. When asked which pro race he dreams of winning one day, he was clear that crossing the finish line in his Colombian jersey as winner of the World Championships Road Race is his biggest dream.
"If I could win a professional race, I would like it to be the World Championships, as I have always dreamed about this race and I always work hard to achieve it. For me, to wear that wonderful rainbow jersey would turn my dream into a reality."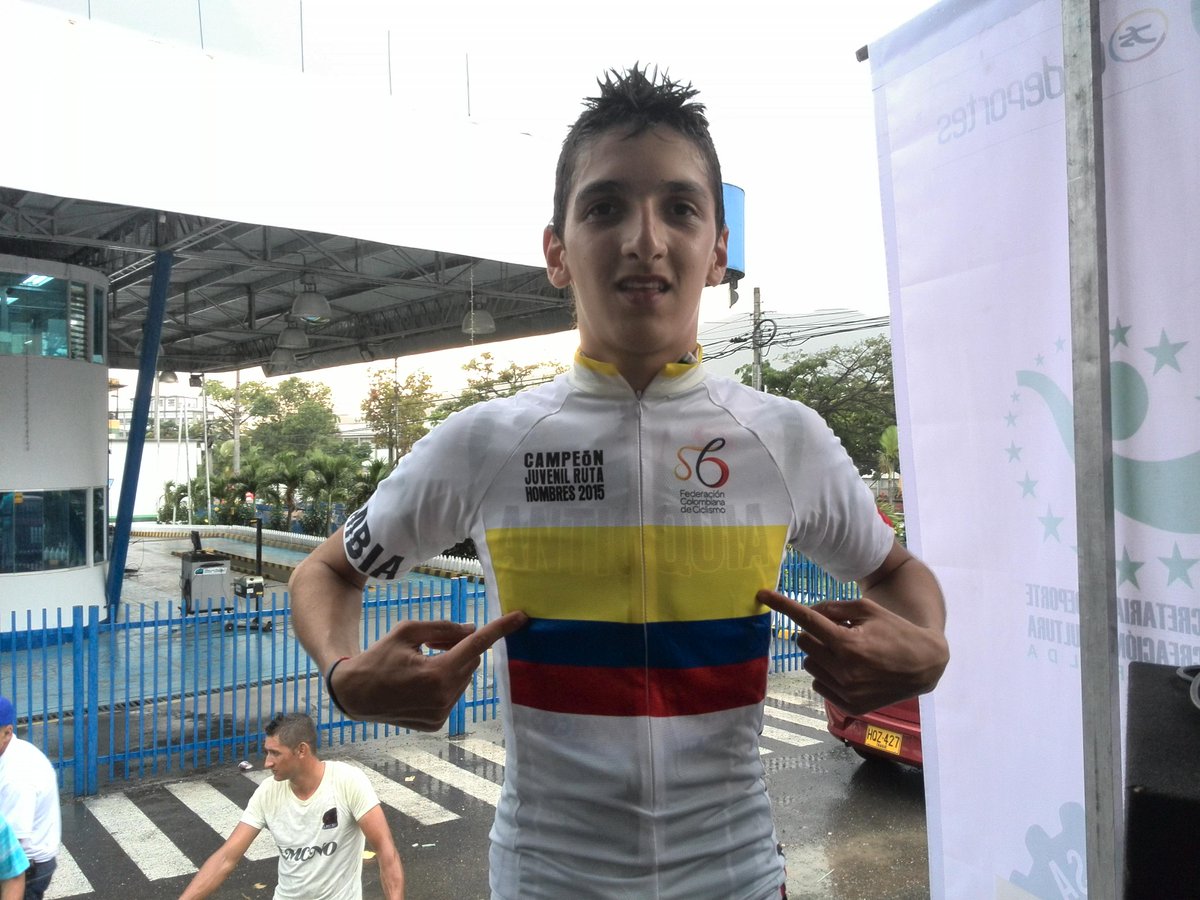 Nacho is certainly a rider with huge ambitions for the future, and he certainly has the talent to prove himself and go pro after just one season in Europe. His season is certainly going to be worth following and by the time the Italian U23 one-day races arrive, Nacho will have amassed almost 20 days of pro racing, meaning he will be in red hot form. Remember the name: Javier Ignacio "Nacho" Montoya, as he could be coming to your favourite WorldTour team soon, as the Colombian armada shows no sign of slowing down any time soon.
Thanks to Nacho for taking some time out of his racing schedule to take part in this interview with us. Thanks also to Team Trevigiani Phonix-Hemus 1896 press officer Giulia de Maio for setting up the interview and translating between Nacho and U23 Cycling Zone. Nacho makes his European debut this season at GP Izola this Sunday. You can follow Nacho on Twitter at @Montoya_Nacho to keep up to date with his cycling journey and his quest to go pro.