Following on from our 18 for '18 list, we have one other pre-season list before the racing kicks off in early April. Now, as mentioned earlier in the 18 for '18 list, we don't expect first year U23s to arrive on the scene and win big straight away. That just doesn't happen too often. Riders like Mikkel Bjerg and Matej Mohoric, who both won U23 World titles in their first season at the age level, are exceptions to the rule. These ten riders are simply riders we think can adapt to the U23 scene quickly and can possibly score some nice results this year and are more than worth watching.
In order to compose this list, U23 Cycling Zone enlisted the help of Tom from Under19 Zone. He writes the most comprehensive blog around on the world of junior racing, and we consulted Tom about the junior scene before making our final picks. You can follow his blog here: http://t.co/CIdIL23RMS. You can also follow him on Twitter at @Under19Zone.
Now, onto the list:
Tom Pidcock (Team WIGGINS)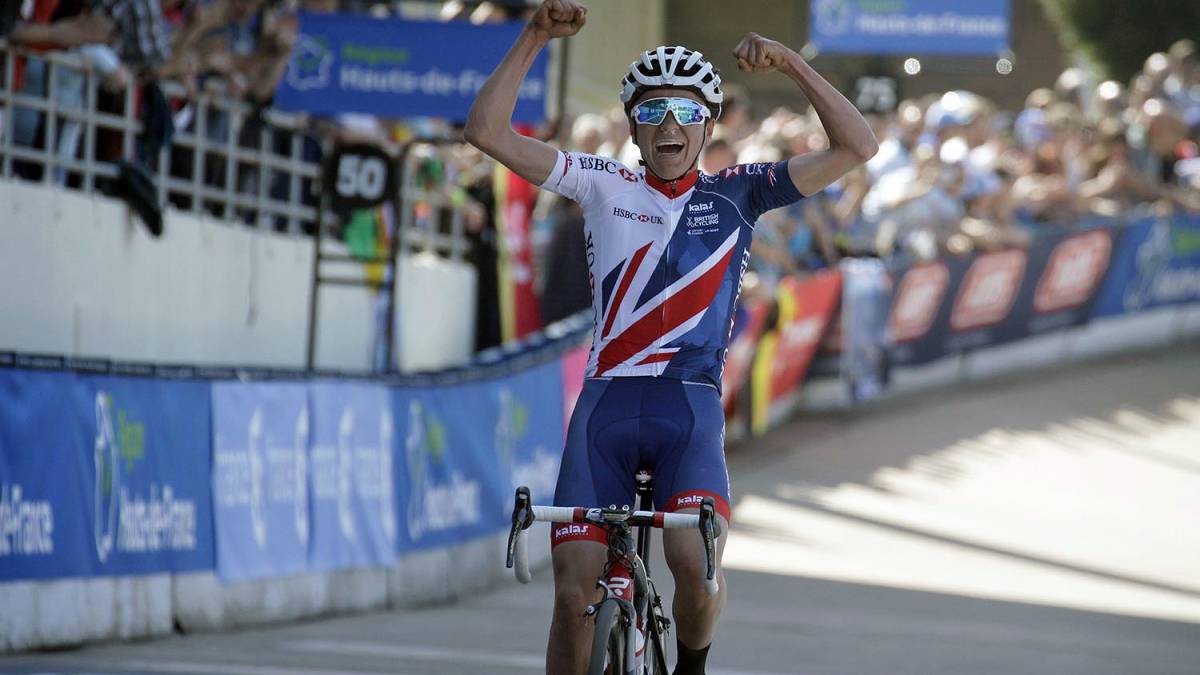 The obvious name on this list. Pidock is extremely versatile and his achievement on the cross bike are numerous. However, his road CV alone was more than enough to get him on this list: Junior ITT World Champion, Junior Paris-Roubaix winner and a brace of stage race wins: Junior Tour of Wales and then GP Ruebliland. Pidock does have to get the cross season out of the way with Telenet Fidea Lions, but he should have some recovery before getting his first taste of the U23 Classics in late April. The Classics and short stage races appear to be his calling. One thing is for sure: from the minute he begins his road career at the level, all the top WorldTour teams will be watching his results very closely indeed.
Julius Johansen (ColoQuick CULT)
Julius Johansen didn't race as many UCI junior race days as some of the other riders on this list, but he had a more than impressive season nonetheless. After winning the TT, he held on to win the GC at Trofeo Karlsberg. He followed that up with a national title at the age level in both the TT and RR. The Dane suffered some disappointment when he was beaten into second at the European Junior TT on home soil and could only manage 6th in the Worlds TT, but he put in a stunning solo move just days later to brilliantly win the junior World RR by almost a minute. Johansen was one of the best on the TT bike this year, but he has a racing instinct that can translate well to hilly races and late moves. ColoQuick CULT may not race that many U23-only events this year, meaning our glimpses of the World Champ may be fleeting, but he is far too talented to leave off this list.
Jacob Vaughan (Lotto-Soudal U23)
The winner of the Guido Reybrouck Classic possesses both a knack for the cobbles and a fast sprint at the end of a hard day, and that caught the eye of Lotto-Soudal's U23 team. Vaughan is well accustomed to racing in Belgium, so should fit right in with his new teammates and the team has experience with Brits, having developed both Dan McLay and James Shaw. With Lambrecht gone and Vanhoucke departing, 2018 should see the squad refocus on the Belgian Classic races, and Vaughan already possesses the skills to be one of their leaders from day one, after promising rides in the junior editions of E3, Nokere Koerse and K-B-K. Cobbled talent and a nice finish at the end of hard stages, Vaughan looks like the next in line as Britain's cobbled classics contender.
Daan Hoole (SEG Racing)
Another rider who performed well in both TTs and stage races, although the Dutchman was also a really good one-day racer in 2017. Hoole was 4th in the European TT and 7th at the Worlds, but, like Johansen, showed a real knack for racing on open road stages too. He made the selective chase group for 2nd in the Worlds RR, 3rd in Nokere Koerse and 8th in K-B-K. 18th in the Peace Race was followed up by an impressive week at Trofeo Karlsberg, where he was 3rd overall. He ended the year with second in Menen-Kemmel-Menen and third in La Route des Geants. A really exciting prospect for the future, SEG Racing have their hands on a natural racing talent
Filip Maciejuk (Leopard Cycling)
Another entry into the TT/stage racer category. Maciejuk was fifth overall in Karlsberg after third in the TT, and he finished in the same position in both the Worlds TT and the GP Ruebliland TT. 7th in the European TT capped a nice final season as a junior. He has found a good home at Leopard, who have a relaxed racing schedule and the Pole won't be forced into leadership roles too early. He may be a year or two away from setting the scene alight, but he is worth tracking in 2018 all the same.
Andreas Leknessund (Uno-X Hydrogen Development Team)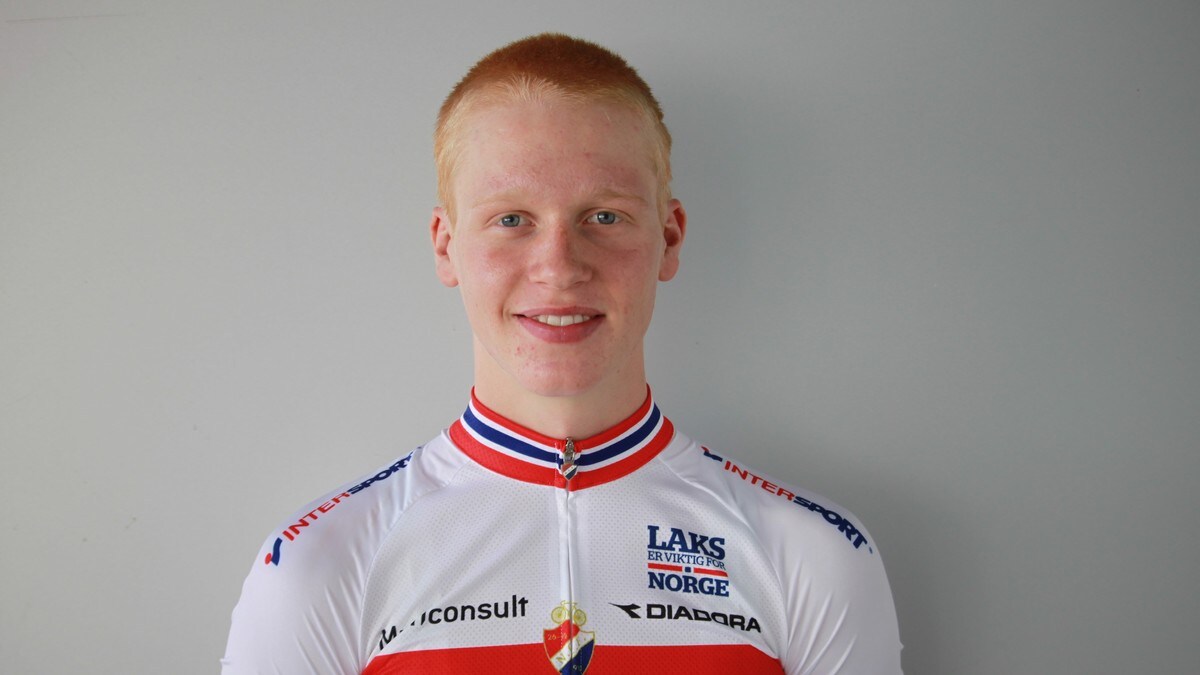 Leknessund has big hype ahead of the Worlds after he stormed to a TT win the European Championships, but he has performed well all season. He won the TT and was second overall at the Peace Race, repeated that performance at Trophee Centre Morbihan before winning a road stage solo by almost 90 seconds in the Tour du Pays de Vaud, which he won overall. 7th overall and second in the Karlsberg TT was followed by his European win and eighth at the Worlds. The next in a long line of Norwegian talents, and his team has a very favourable U23 schedule this coming season, allowing him ample opportunities to learn and grow.
Niklas Markl (Team Sunweb Devo)
Markl is pure German speed mashed with an ability to survive the hills. He was 4th in Junior Gent-Wevelgem, 8th in GP Bob Jungels before he grabbed the final stage and the points jersey at the Peace Race. He raced well in Morbihan before finishing second overall in Karlsberg. There was a small down period after this before he bounced back with third in the Euopean RR, as well as two wins in Italian one-day races. Fourth in the Worlds RR capped off a fine season for Sunweb's latest sprint recruit. However, as he will show his new devo team, he is much more than that.
Maikel Zijlaard (Hagens Berman-Axeon)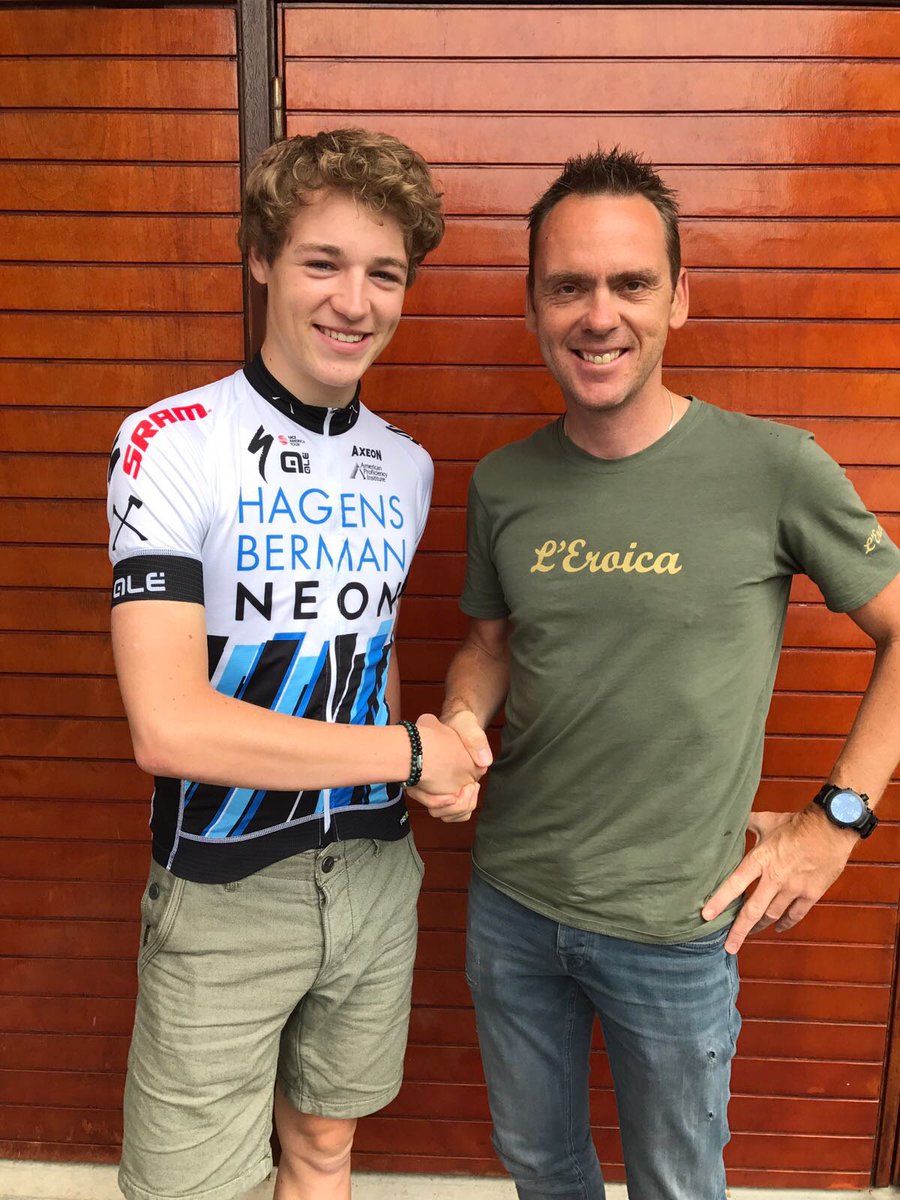 Zijlaard is capable of winning on all terrains, as evidenced by winning two stages of the SPIE Internationale junior race, but he excels on the cobbles. He won both the junior Tour of Flanders and Menen-Kemmel-Menen, as well as taking 6th in both E3 and Guido Reybrouck Classic, before taking 10th in Roubaix and 13th in Nokere-Koerse. He proved he can TT too when required when he produced a top ten effort to maintain a strong GC position in Trofeo Karlsberg, where he ended up in 6th. Axel Merckx doesn't sign many foreign juniors, so the fact he snapped the Dutchman up so quickly speaks volumes about just how good he is.
Michele Gazzoli (Polartec-Kometa)
Another rider with a limited junior road season last year in terms of UCI racing is Michele Gazzoli. However, his results were brilliant. He is a sprinter who can handle climbs well, as evidenced by his runner-up spot in Flanders and bronze medal in the Worlds RR. He is really fast, so fast that he won the pure bunch kick to take out the European Champs RR. He rounded out his diverse season by winning a stage, the GC and the points jersey at GP Patton, as well as taking 8th in Junior Milan-Sanremo, 9th in Junior Gent-Wevelgem and 13th in Junior Paris-Roubaix. He will immediately find himself as the leader in Polartec-Kometa's debut Classics season, given the team is mostly composed of climbers. Gazzoli is a raw talent who is a must watch in every race he participates in.
Minne Verboom (SEG Racing)
Along with Hoole, SEG have also signed two other talented Dutch juniors: Thymen Arensman and Minne Verboom. Arensman comes from a cross back ground whilst Verboom had a longer season on the road, so we picked Minne for this list. He has a relatively quiet start to his last season as a junior, grabbing 4th in the Guido Reybrouck Classic and 7th in both GP Bob Jungels and Junior Kuurne-Brussels-Kuurne. He was 8th overall at the SPIE Internationale stage race and scored a stage win in Trofeo Karlsberg. However, after that he went on to beat Arensman and Verboom to the junior Dutch TT title, was 13th in the Junior European TT and 11th in the RR, before closing out the season with the GC at Ronde des Vallees. A strong TTer, look for Verboom in the Classics and stage race where he will initially support his leaders but may eventually morph into a top contender.