After you have hopefully read the first part of my 18 for 2018 list of U23s primed for breakout success this season, here, as promised, is part two.
Disclaimer: Yes, I know there is only meant to be nine riders here, but I couldn't decide between the Oliveira twins, so I selected both for this list. Sue me.
Julius van den Berg (SEG Racing)
The second of three U23 Cycling Zone interview alumn to make this list, Julius van den Berg had a strong season in 2017 and the current U23 Dutch TT champion is back for more. He started last season slowly, but by the end he had built up a resume of results in time trials, hard one-day races and Classic resembling stage races like Olympia's Tour and Tour de Bretagne. He will be a front runner in most of the races he targets, especially the Classics and TTs. Will be being monitored by a few pro teams too. The 21 year old is a name to take note of this coming season.
Jacob Hennessy (Mitchelton-Scott)
Having swapped racing in the UK for life on the big U23 stage with Mitchelton-Scott, Jacob Hennessy will be expecting big things for 2018. He is a strong sprinter who can also ride really well in the Classics, as evidenced by his win in U23 Gent-Wevelgem last season. He will fit right in with his new team, as he possesses that rare blend of stone-cold killer when the chance to win presents itself, but he is also willing to support his teammates, as evidenced by his selfless work for Chris Lawless at Tour de l'Avenir. He had a lot of DNFs last year, so he needs to improve his consistency, but he will work hard and it would not be a surprise if racing at a top U23 team has the same effect on him as it did for Lawless, who spent one year at Axeon, won some big races and moved on to the pros. Hennessy has the makings of a top-class rider if he can find consistent form.
Diego Pablo Sevilla (Polartec-Kometa)
Diego Pablo Sevilla is another rider we don't have that much of sample size of top level U23 racing, as he only had 15 UCI ranked race days in 2017. However, he was very good in that small sample: 14th on GC in Normandie, a nice ride in the European U23 RR, 3rd in his National RR and 19th in U23 Liege. The Spaniard, 21, turns 22 in March, so he knows this is his last season at U23 level and he needs to make a name for himself. He has great bike handling skills and can climb well, meaning he is one to watch in hilly one-day races and stages. Possibly the most talented of all the Spaniards on the Polartec-Kometa roster this year.
Barnabas Peak (?)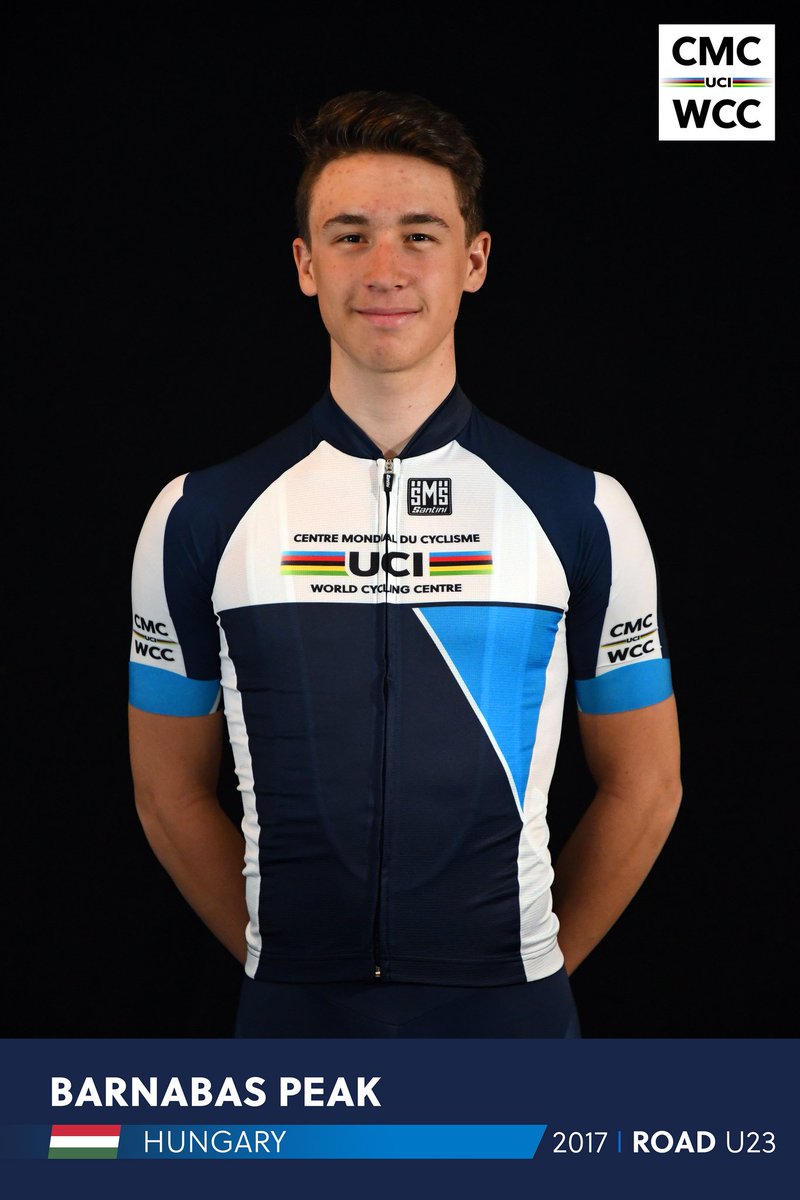 Honestly, I have no clue if including Barnabas Peak on this list is a good idea or not, as I have no clue who he will race for in 2018. Given his was 18 until late last year, I was going to put him on my ten juniors to watch list, to be published later in January. But he raced both the U23 European RR and Worlds RR for Hungary (aside from winning the national U23 RR), so I have included him here. Sadly, those were the only U23 races he did last year, and I fear 2018 could be the same. However, what he did against pro riders at just 18 was incredible. He won one of the Beograd-Banjaluka one-day races, was 12th in the Berner Rundfahrt, 2nd in his elite National TT by just 8 seconds, 12th on GC at Tour of Bihor versus teams like Androni and Torku and, finally, 5th in the GP Kranj one-day race. This shows a lot of talent and versatility. However, I have left his most impressive result until last: 2nd overall, Tour de Hongarie. He was third in the prologue and first road stage and won the best young riders jersey. He lost the GC by just two seconds and, crucially, finished five seconds clear of the talented Slovenian Tadej Pogacar in third. If he can beat Pogacar, featured in part one of this article, Peak deserves his spot on the list. I just hope he gets a chance to shine on the U23 stage in 2018.
Nils Eekhoff (Team Sunweb Devo)
The fact that Nils Eekhoff won U23 Paris-Roubaix at just 19 years of age is reason enough to make this list. The third and final U23 Cycling Zone interviewee to make the 18 for '18 list has also shown a nice TT ability, as well as a fast finish. Putting those two talents together with his strong Classics legs means he is one to watch over the cobbles for the future. He may also be able to win TT-centric stage races like Mons et Chateaux. Enters 2018 as the man to beat in the Belgian Classics and, of course, Roubaix
Rui Oliveira and Ivo Oliveira (Hagens Berman-Axeon)
While both Ivo and Rui Oliveira come from a track background, they are different riders. Both will continue in 2018 like they did in 2017: mixing road racing with some track racing, especially in the offseason. Rui is more of a sprinter and he made waves last year, racing well in both the USA and in Europe. The 21-year-old was the best young rider, third in points and eighth overall in Joe Martin Stage Race, as well as scoring 9th and 4th in two bunch sprints in l'Avenir. He will look to improve his consistency and perhaps race a little more in Europe for 2018. Rui is very capable of winning some sprints in 2018.
Ivo Oliveira looks like he suits time trials and hills a little more than his twin brother does, although Rui is not a bad climber at all. Ivo had a great first half of the season, but after the U23 Giro, he raced on the track a lot and only did the U23 Worlds TT & RR to finish his year. However, scored some really good results in his six months on the road. Ivo was 6th in a sprint in Volta ao Alentejo in his homeland of Portugal, before taking 11th in the Mons et Chateaux TT (Axeon put five riders in the top 20 that day) and was 4th on stage one of the U23 Giro as teammate Neilson Powless won solo. He also managed to put his track speed to good use, smashing the prologue at the Czech U23 race GP Priessnitz spa, winning the 2km test by less than a second ahead of two other riders. Ivo should excel in races like prologues, TTs and TT-centric stage races like Mons et Chateaux. Overall, both he and his brother are really talented and both should be on everyone's watch lists for 2018.
Robert Stannard (Mitchelton-Scott)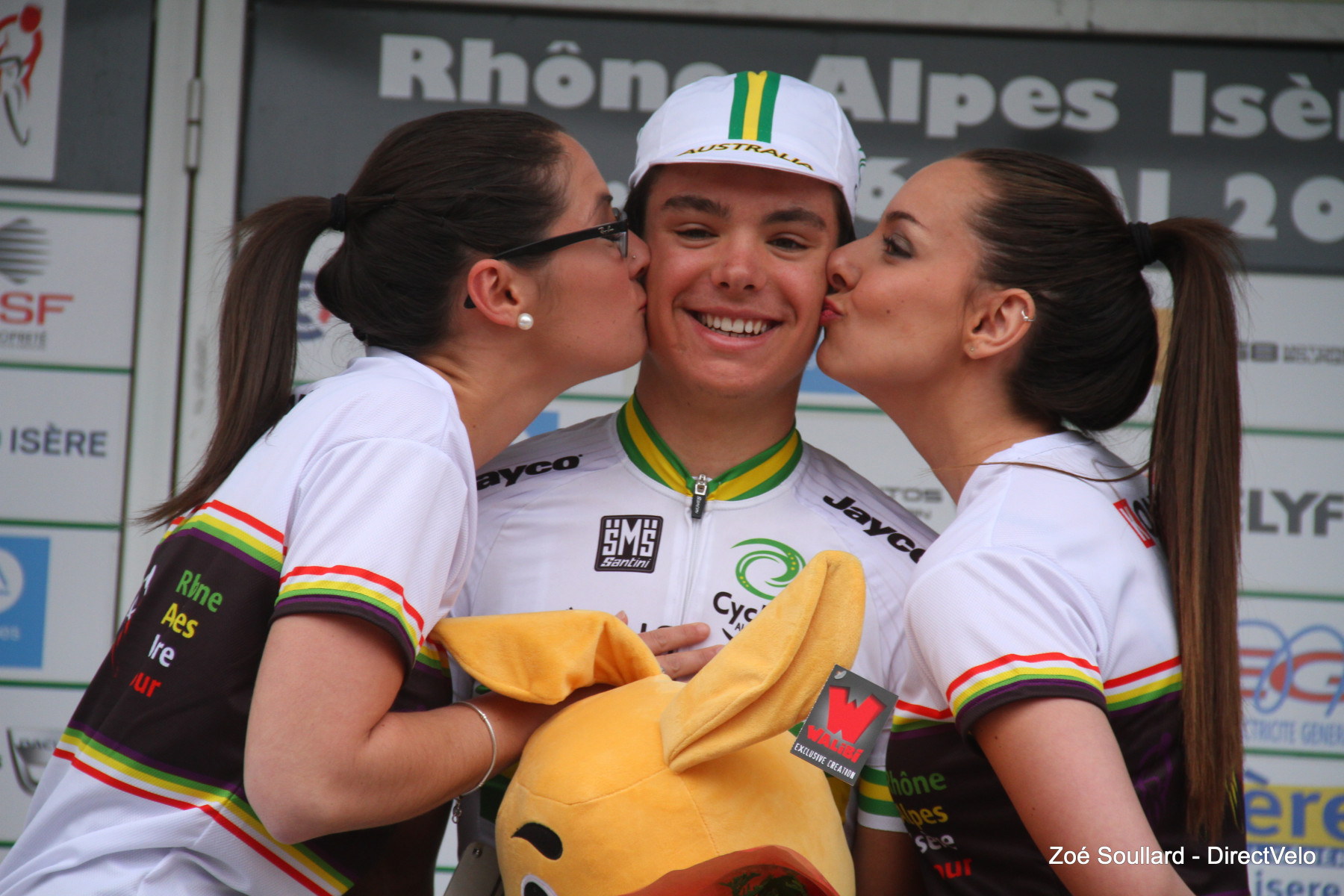 Last season, despite being just 18, was simply phenomenal for Robert Stannard. He won a stage at Rhone-Alpes Isere Tour and took notable results like 8th overall in U23 Giro (third on stage 5a), 6th Paris-Arras Tour overall, 7th Trofeo Edil C, 17th on GC Giro Valle d'Aosta and 20th in Liege-Bastogne-Liege U23. After the Giro, his form began to dip 9hardly a shock considering he was still 18) but he still managed a few top tens in stages at races like Tour of Hainan, Tour de l'Avenir and Tour of Alsace. He finished his European season with 14th at Piccolo Lombardia. Stannard has concluded his nationals and didn't do as well as in 2017, but that is understandable given he is the team's main GC leader after Lucas Hamilton, Michael Storer and Jai Hindley all went pro this offseason. Stannard is a climber to watch in the hilly Italian and Belgian one-day races, as well as in the GC of every stage race he does. It is still early days, but given his prodigious talent, he has the potential to be the best of the four Australian climbers on the team last year, despite the success of the aforementioned trio above.
Francesco Romano (Colpack)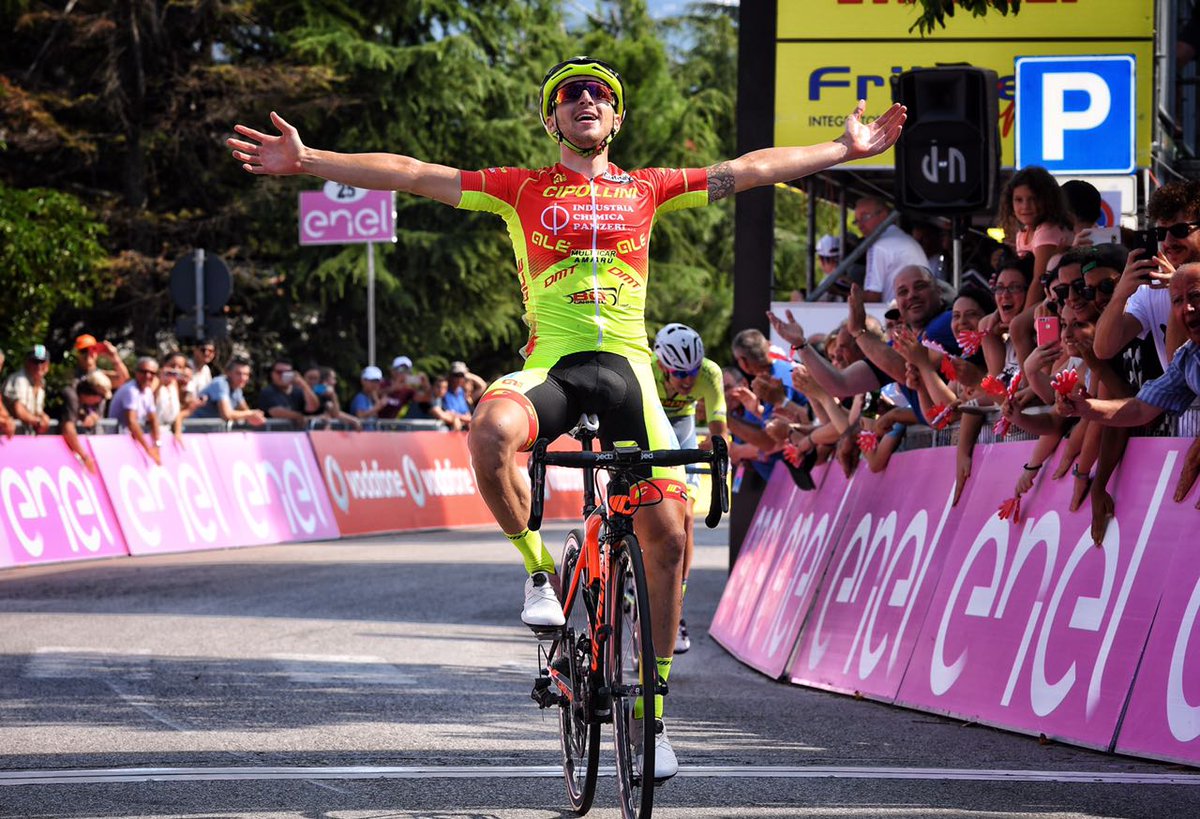 Following a brilliant 2017 that saw Romano score well in the Italian one-day races and secure a stagiaire role with UAE Team Emirates, he has a big target on his back for 2018. Pre-August, he won a stage of the U23 Giro, as well as taking fifth at both GP Industrio & Commercio and GP della Liberazione, 6th at Trofeo Piva and 9th at Giro del Belvedere. At aged 18 in 2016, he was 4th in GP del Marmo. However, the 20-year-old was anonymous after July, bar one top ten in a sprint in l'Avenir. He can survive hills and is a very fast finisher and is probably the best Italian one-day racer at this age group. If he can repeat his form in the U23 races, a pro contract for 2019 is there for the taking.
Floryan Arnoult (Trevigiani Phonix Hemus 1896)
Like Sevilla, Floryan Arnoult has a limited sample size for 2017, with 13 UCI ranked race days. He was fifth in the Volta a Portugal U23 and his potential as a climber has prompted Trevigiani Phonix Hemus 1896 to sign him for 2018. Like Sevilla, he will have plenty of opportunities to do some big races in 2018, like all of the Italian U23 races and the U23 Giro. Furthermore, his new squad offers the chance to do pro races, and Arnoult has already been picked to race the Vuelta a San Juan in just over a fortnight. It will be interesting to see how the talented Frenchman, who turns 22 in March so is racing his last year at this level, copes with the step up in racing.