In the world of U23 racing, nothing is given. There are some riders who are stars from the get go, others don't begin to reach their potential until their final year at the division. This list includes twelve U23 riders you may not have heard of, but should definitely be taking note of for the coming season. They range from second year U23s all the way up to riders entering their final season in the category.
The list omits all first year U23s, as they should all realistically need one season to adapt to the racing (unless your name is Matej Mohoric or Mikkel Bjerg, in which case you probably win an U23 Rainbow Jersey in year one at the level). The list also leaves off "sure things". These are riders who have shown enough to already be considered very talented and probably are going to be very successful in 2018, with a large number probably even going pro for 2019. In this category I have put Belgian sprint duo Jasper Philipsen (Hagens Berman-Axeon) and Gerben Thijssen (Lotto-Soudal U23). They are joined by SEG Racing's Edoardo Affini, who has already been on a team camp with QuickStep this winter, and the aforementioned TT sensation Bjerg (also Hagens Berman-Axeon). Rounding out the list are six climbers: Brandon McNulty (Rally, also a great TTer), Aurelien Paret-Peintre (will join AG2R from August), Harm Vanhoucke (Lotto-Soudal U23, will join the pro team in July), Luca Covilli (Palazaggo, already signed with Bardiani-CSF for 2019), Victor Lafay (will be a pro with Cofidis from August) and Adrien Costa (Hagens Berman-Axeon).
I tried to leave Hagens Bermans-Axeon riders off the list as, since the team was granted ProContinental status, the riders are technically all professionals now, and I have removed Will Barta from the list as a result. This list is all about riders who have maybe not reached their full potential yet, but are amongst some of the most talented riders in the age category and all signs point to breakout seasons in 2018. These guys are maybe riders you haven't heard of but will certainly have heard of by the conclusion of 2018, providing all goes well in the coming season.
Finally, rather than do a plain old top ten list, I decided to do 18 riders, in honour of it being 2018. Here is part one, containing nine names. Part two will be published next Monday. Now though, after that long prelude, it is finally time to get on to the list:
Joao Almeida (Hagens Berman-Axeon)
After spending a promising season with Team Unieuro (a fine development team themselves), Portuguese climber Joao Almeida will make the move across the pond to Hagens Berman-Axeon. He hasn't got much experience racing at the big U23 races in the sport, but the 19 year old has huge potential. Despite his climbing ability, which saw him win two races (a stage in Tour of Mersin and a stage in Tour of Ukraine), Almeida is a more-than competent time triallist, with third in his nationals as proof. That has allowed him to record three top ten GC results this season in Eastern European races. He will also settle in to his new team well, with Portuguese twins Rui and Ivo Oliveira (who we focus on next week) already racing with the team. The only real downside is that with the likes of Adrien Costa, Will Barta, Mikkel Bjerg and Jasper Philipsen on the roster, leadership opportunities may be hard to come by. However, Almeida has real talent and it would be no surprise to see him up there in GC battles in both US stage races and European ones.
Jonas Gregaard Wilsly (Riwal)
With Jonas turning 22 in July, this is likely his final season at this level and he is primed for a big one. His 2017 results include 11th and 13th in the U23 editions of Liege and Eschborn Frankfurt, as well as 13th overall in l'Avenir and 10th overall in his national stage race, the pro race PostNord Danmark Rundt. The former U23 Danish RR champ also scored his first GC win at the 2.2 ranked Kreiz Breizh Elite. He knows he has to prove everything this year once again to pro teams, but having seen compatriot Niklas Eg do the same in 2017, expect strong GC rides from climber Gregaard Wilsly in 2018.
Joseph Areruya (Dimension Data Continental)
Areruya is a really interesting rider and perhaps the most talented African U23 rider since Louis Meintjes turned pro. He convincingly won the Tour of Rwanda (a notoriously hard and hilly race) last month and became the first Rwandan to win a UCI race when he took a brilliant stage win at the U23 Giro. Areruya is not a GC rider, but the 21 year old has climbing ability, especially on hard stages. Look for him in breakaways and hilly Classics in 2018. It would be very understandable if he earns a spot on Dimension Data's pro team as a stagiaire come August this coming year, given what he achieved in 2018 alone. His talent is undeniable.
Stan Dewulf (Lotto-Soudal U23)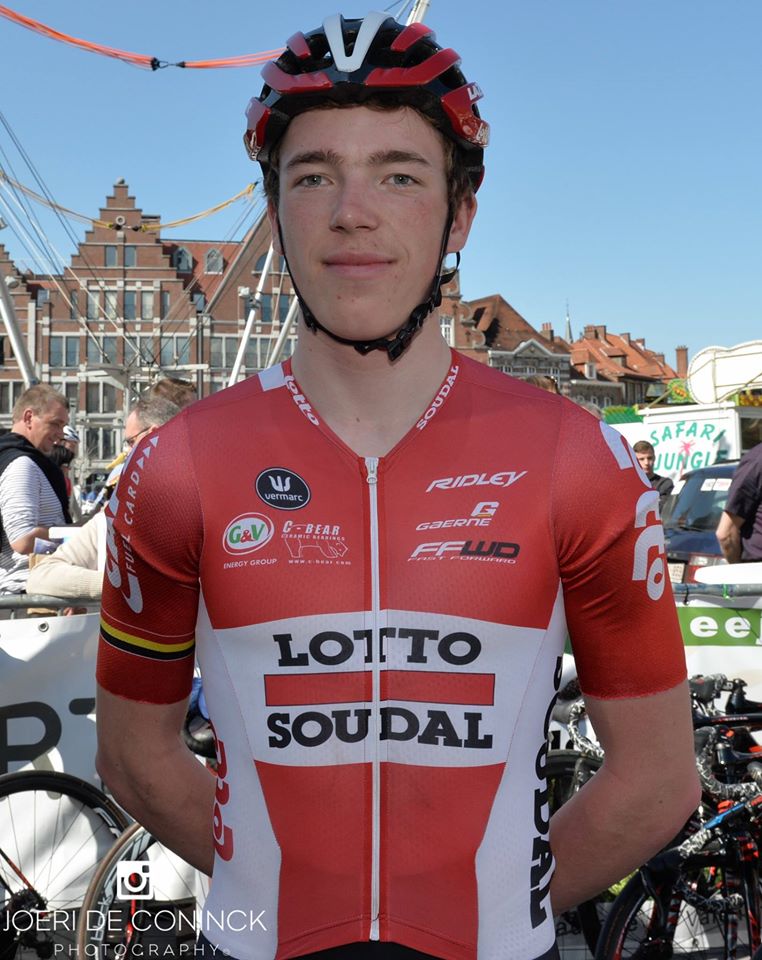 Stan Dewulf is a rider who faces a big influx of leadership chances for 2018. With riders like Senne Leysen and Bjorg Lambrecht going pro, and the aforementioned Verhoucke leaving the team after June, the 20 year old will be asked to step up in a big way for a young Lotto-Soudal U23 team. However, the team are right to have confidence in the Belgian, as he was 4th overall in Tryptique Mons et Chateaux, as well as 3rd on GC in Tour de Bretagne and Olympia's Tour, 11th in Roubaix, 9th in Het Nieuwsblad and fifth in GP Criquellion. He will be a rider to watch in all but the hilliest and hardest races, and he knows how to make a race-winning attack stick. A future Classics star in the making
Mikkel Frolich Honore (Team Virtu)
Eighth in Flanders and Liege, tenth in Lombardia. This is a big claim, but is there anyone more versatile in the U23 peloton than Mikkel? After leaving Lotto's U23 team, he has gone home to race with Team Virtu in Denmark. The problem with that is we may see him in less European U23 races, as Virtu didn't race that many in 2017. The good news is we will see how good he really is when he races pro events like Danmark Rundt and the other Scandinavian stage races. It isn't all bad news that he is moving though, as he will still be picked to do some big U23 races with the Danish national team. It is hard to say where he will excel given we don't know much about his schedule, but Frolich Honore is a name we know you all need to pay attention to, regardless of where he lines up to race.
Stevie Williams (SEG Racing Academy)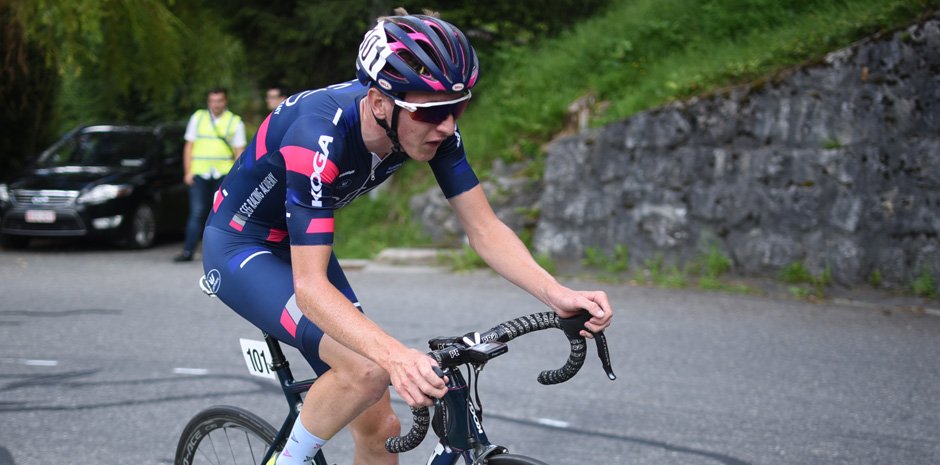 Stevie was involved in some bad luck this season that derailed him from his big goals, as he told U23 Cycling Zone in an interview in late 2017. But the talented Welsh climber has already made his 2018 goals clear, which means his motivation to succeed is through the roof. He spoke about his desire for big rides in Valle d'Aosta, Ronde de l'Isard and U23 Giro. Williams was 2nd in the hilly Fleche Ardennaise, 11th overall in l'Isard and 15th in the pro race Famenne Classic. It is clear he suits mountainous stage races and hilly Ardenne Classic races. Furthermore, he is very fast in a sprint for a climber. This elevates him to the top tier of riders who will compete for both GCs and one-day Classics in 2018. A prodigiously talented rider, he just needs to avoid bad luck and injuries in 2018 to be a huge success. Can be the biggest name out of Wales since Rowe and Thomas.
Tadej Pogacar (Team Ljubljana-Gusto Xaurum)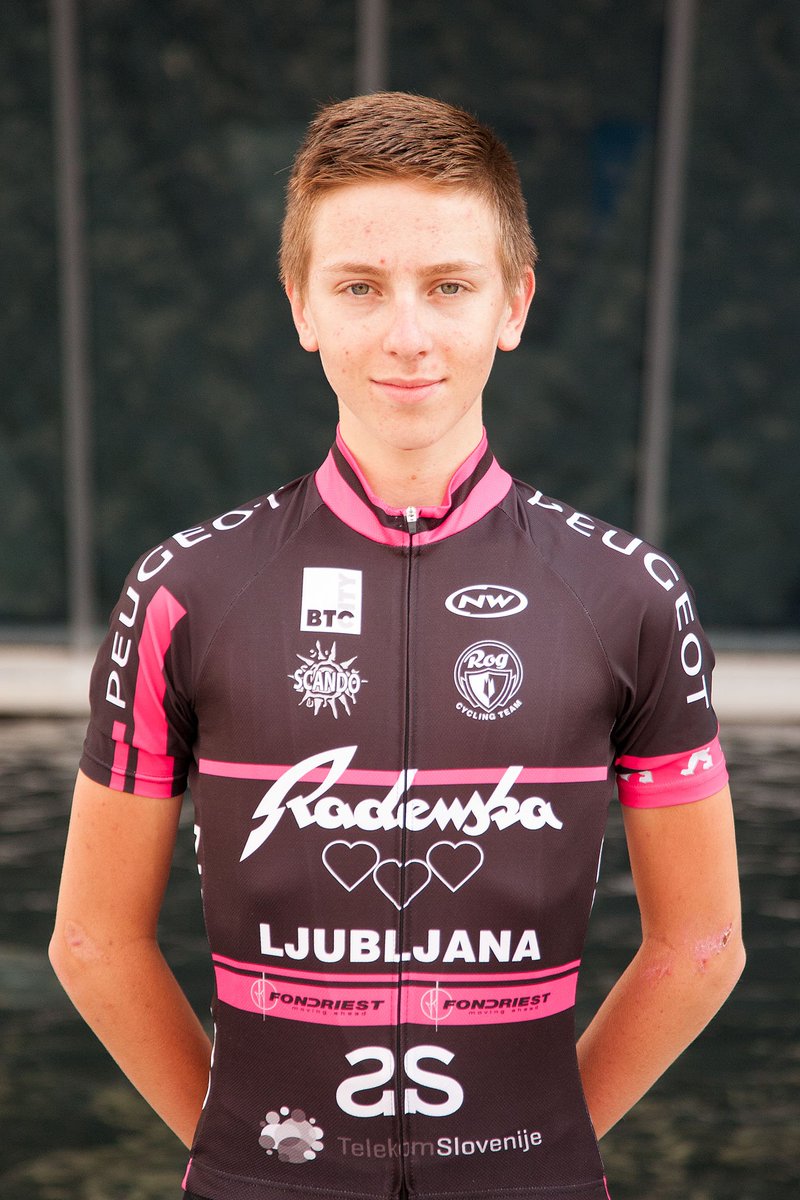 To add to the list of promising GC/one-day riders, here is Tadej Pogacar. He is a 19 year old from Slovenia (after Spilak, Roglic and co, Slovenia may be able to claim to be the strongest emerging cycling nation in the world just now) who has great pedigree over both one day stage races. I will skip over some of his Eastern European results, as he simply has too many to count. Fourth overall in Istrian Spring Trophy is probably the stand out. He went 18th, 10th and 11th in Edil C, Giro del Belvedere and GP Palio del Recioto. He was then fifth overall in Carpathian Couriers U23 race and then 5th against the pros in Tour of Slovenia, won by Rafal Majka, a legitimate star who has won Grand Tour stages and finished on the podium overall at the Vuelta. He was third against the pros overall in Tour de Hongarie and 2nd against pro riders in the one-day GP Judendorf in Austria. 20th in the Worlds RR, 9th in Capodarco and 7th in Lombardia rounded out a brilliant season. His team has merged with Attaque Team Gusto for 2018, who had a mainly Asian race program in 2017. We hope Tadej's program for 2018 remains an equal balance of U23 and pro races.
Giovanni Lonardi (Zalf Euromobil Desiree Fior)
Giovanni Lonardi is a seriously fast rider. The 21 year old has struggled a little to put results together in the biggest stage races and is a little bit of a worry in hilly races, but he has speed to burn and he has a sprinting gear that few can match. He was third on day one of the U23 Giro and was 6th in GP della Liberazione, a race he has been desperate to win for years. If he can get over the hills, Lonardi will win big in 2018. And if teams don't distance him early, they will regret it as he sprints past their leaders to win race after race. Furthermore, he raced for a small Italian team in 2017, reducing his opportunities to do the biggest U23 races. For 2018, he has moved to the famed Zalf squad, where he will do all the biggest Italian races. Big things are expected of Lonardi, and he is perhaps the fastest U23 rider in the peloton just now (see the aforementioned Thijssen and Philippsen for his rivals), with the likes of Welten, Hodeg, Halvorsen and Jakobsen all going pro.
Michel Ries (Polartec-Kometa)
After a strong first year as an U23, Alberto Contador's newly formed Polartec-Kometa team was quick to snap Michel up before anyone else did. Despite being just 19, he managed a consistent nine-day performance at the Tour de l'Avenir and was rewarded with 19th overall. We got a fairly limited view of Michel last year as he raced mostly with the Luxembourg national team, but with Polartec-Kometa, we should see him take part in more of the biggest one-day races, as well as some pro events, possibly beginning with the Volta a Valenciana next month, after Contador secured his continental squad an invite. Look out for Ries, who has a lot of potential. After all, Alberto Contador, Ivan Basso and Jesus Hernandez don't take notice of you as a climber unless you are special. 2018 should see gradual progression as he is introduced to more U23 races for the first time, but he may actually be able to win some races in 2018.