Luxembourg is a small country that has always proudly punched above its weight in the sport of cycling. Andy and Fränk Schleck are recently retired stars and Bob Jungels is one of the most diverse and versatile talents in the sport at the minute. Capable WorldTour pros like Jempy Drucker, Laurent Didier and Ben Gastauer also all hail from the small European nation.
For a while, Leopard-Trek (the 2011 version of Trek-Segafredo) were based in the country, and since 2012, Leopard Pro Cycling has maintained a continental level development team. This team has produced riders like Jungels, Sean De Bie, Jan Hirt, Alex Kirsch and helped guide Tom Wirtgen to fourth at the U23 World ITT before he signed elsewhere for 2018.
In order to find out why Luxembourg is so successful, U23 Cycling Zone interviewed current Leopeard Pro Cycling rider Pit Leyder to find out more about both his own success and that of his team and the country itself.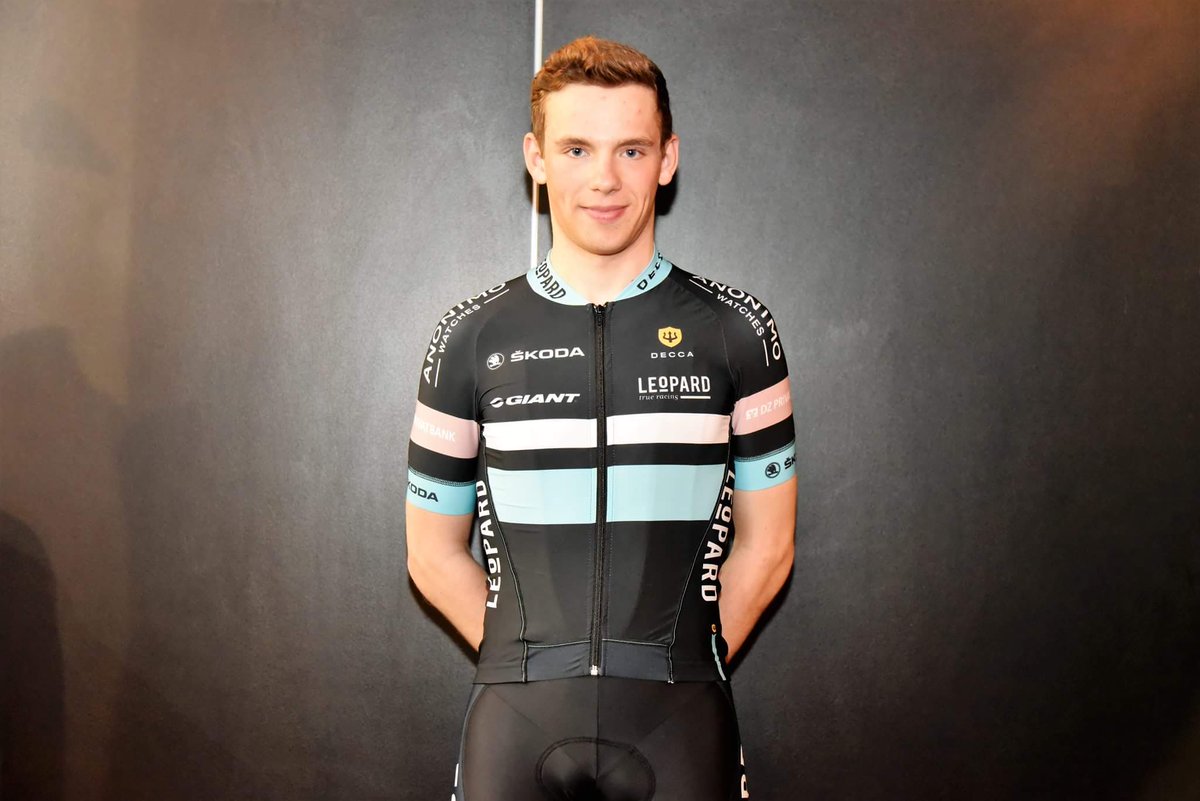 "In general, I am happy with my 2017 season, even if I was missing some consistency in the second part of the season. I had ups and downs throughout the year, but when I look back I am pretty happy with my season," Pit tells U23 Cycling Zone.
Pit, who turns 21 just a few days after the publication date of this interview, is about to embark on his third season with the team. His 2017 results included 9th in the U23 version of the Tour of Flanders and top twenties at the U23 editions of the European Championships and Eschborn-Frankfurt. However, he did win one race, the Games of the Small States of Europe, an event Pit explained for us, before explaining how he took a famous win in the race.
"At the end of May, I took part in the Games of the Small States of Europe. These are games for states in Europe with less than 1 million inhabitants. Other countries which take part for example are Cyprus, Iceland, Montenegro or Malta."
"Given this 'restriction', you cannot compare the level of the race to any under 23 or 1.2 race, but our three-man team still had to dig deep to secure the win. I was racing with my younger brother, Misch, who was second year junior at that time and a good friend of mine, Pol Weisgerber, who is a former Luxembourgish road race champion in the elite category. They both gave it all they had on the day to catch up with the breakaway and then I could win the sprint which was after a slight uphill section. It was such a cool experience even if it wasn't a big race, but we sure enjoyed it regardless."
Pit has a favourable set of skills, as he can get over short and steep climbs, but is also very fast in sprints. That means he is suited to a lot of the races in both Belgium and Italy, and allows him to target plenty of one-day races and individual stage glory in the future.
"This season I had my best results in one-day races. I like those classic races which get really tough throughout the day. Especially smaller hills and cobbles, which is what I enjoy, pretty much like in Flanders. I also hope to show myself more in stage races next season by putting the focus on some stages which suit me and then I will see what I can do there."
As mentioned earlier, Leopeard Cycling is no joke and has produced a strong list of names that are now well-established professional riders. So how does Pit specifically feel the team has helped him develop over the last two seasons he has been with them?
"Leopard Cycling has helped me a lot to have an easy transition from the junior ranks into under 23 and elite cycling. As we are a Luxembourgish team, this made everything easier at the beginning. And this hasn't changed as there aren't any too many long transfers to the races or to the Service Course. In terms of races, I can discover some pro races with Leopard, which I think is really important, but we also do some nice under 23 races and smaller stage races. In addition to the races I do with the national team, this gives me the opportunity to have a nice calendar throughout the year, which is something I really appreciate."
Even though Pit felt he was inconsistent in the second half of the season, he still had the honour of representing his country at the World Championships for the third straight year, his second time at the U23 Worlds.
"The Worlds in Bergen were once again a highlight of the season. It is always special to represent your country and it gives me a lot of motivation for the future even if I had hoped for a better result (Pit finished the race in 106th ed.)"
Turning our attention away from the success of 2017, Pit was happy to answer questions regarding his goals for the upcoming season. He has spoken of his love for the cobbles, and cobbled races are high on his list of goals for next year.
"For the 2018 season, I want to do well in the under 23 races and in the Nations Cup races.
Under 23 Flanders and Gent-Wevelgem will be big goals again in the first part of the season. Maybe I get to do the Under 23 version of Paris-Roubaix next year, so this would also be a race where I want to perform well. Furthermore, I really want to be more consistent throughout the year and then get more top results than this year."
It is unsurprising Pit picked a cobbled race when we asked him to choose any pro race to win one day. However, given he was strong in Flanders this year and likes the hills, and has only raced on the Roubaix cobbles once, a DNF in the 2015 Paris-Roubaix Juniors, his cobbled race of choice was not what we expected.
"If I had to pick one pro race that I could win, it would probably be Roubaix. For me this is the biggest race in cycling, you cannot compare it to any other race. This race is an absolute legend and that's what makes it so unique."
Given Luxembourg's history in our sport of punching well above its weight, Pit Leyder is also going to fight to achieve his goals in the sport. He is most definitely one to watch over the coming season, especially when racing over his beloved cobbles.
U23 Cycling Zone wishes to thank Pit for taking part in the interview and for giving up his valuable time to detail such great answers. We wish him all the best for his upcoming season and his quest to achieve his goals. We also wish to thank Leopard Pro Cycling press officer Martin Faes for helping set the interview up.