Cycling Team Friulli have had a strong 2017 campaign, especially with Matteo Fabbro, who they successfully launched to the WorldTour with Katusha-Alpecin for 2018. However, the Italian squad isn't just about Fabbro, as U23 Cycling Zone found out.
We interviewed another of the team's promising young Italian prospects, Mattia Bais, who has already shown some real promise in some smaller races and has some big ambitions for 2018 and beyond. You can now read the exclusive interview with Mattia below.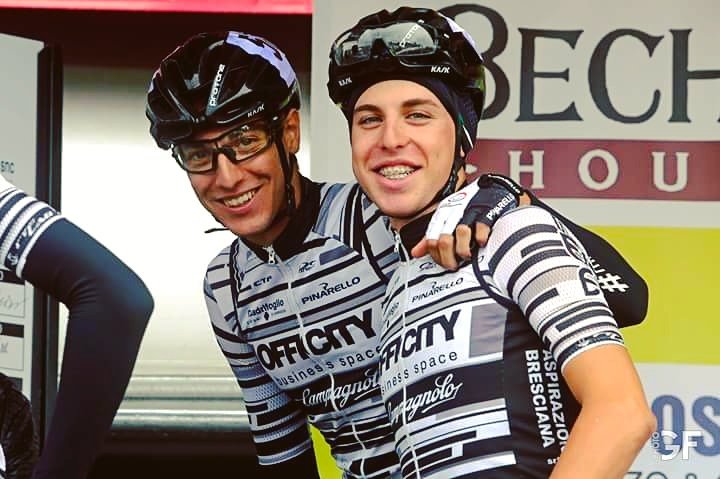 "This season has been meaningful for me because I achieved relevant results and I showed myself in the escapes, a speciality for which I am known," Mattia said, when asked how he would sum up his season this year.
Despite admitting he is more of a breakawy specialist, Bais actually had a string of strong results in one-day races across Europe. These included some high places like 4th in GP Kranz, 5th in GP Judendorf and 6th in Croatia-Slovenia. Mattia spoke about his one-day successes.
"I had several good positions in the one-day races; especially in long races with high mileage and with a presence of climbs that create so much selection. However, even the stage races this season have given me much satisfaction."
Mattia raced the U23 Giro d'Italia, which was a big honour for him, even if it went slightly wrong as team leader Fabbro crashed out of GC. However, Mattia said that not just the U23 Giro, but all of the big Italian U23 races give him pride when he races them.
"There are many races U23 that I like, including the Giro d'Italia, that are considered the most important races for my country. But there are also the so-called "Classics": Piccolo Giro dell'Emilia, Brugnera, GP del Rosso, Trofeo Bianchin and so on. But it isn't just about Italy. I also had the opportunity to do some races abroad as for example: Kranz, Ctoatia-Slovenia, Tour of  Bihor, Carpathian Couriers, Okolo-Svenska, GP Judendorf, all races that I consider great experiences."
Cycling Team Friulli has made big steps forward in terms of rider development in recent seasons, and Mattia was full of praise for his team, for whom he will once again race in 2018, for the way they have developed him since he joined the squad, which has links to BMC Racing's Alessandro De Marchi.
"I have to thank the Cycling Team Friuli for giving me the opportunity to improve so much. It's a team that pays attention to every little detail, from positioning on the bike to training programmes in our CTFlab. I get along very well with the coaches and with my teammates."
Mattia also shed some light on what his goals are for 2018, although he also said that he has goals that re not just one-year goals, but perhaps a little longer standing than that.
"My goals for the 2018 season are to always show myself in the races in the right away, get results quickly, and then maybe, one day, I would like to have the opportunity to become a professional cyclist. That is my biggest dream."
Mattia was hesitant when asked about his choice of pro race he could win. Bais revealed that his biggest dream isn't to win a certain pro race, but just to win any race would fulfil his biggest ambition as a racer.
"I don't think about any particular race because for me, any victory would represent the achievement of a dream."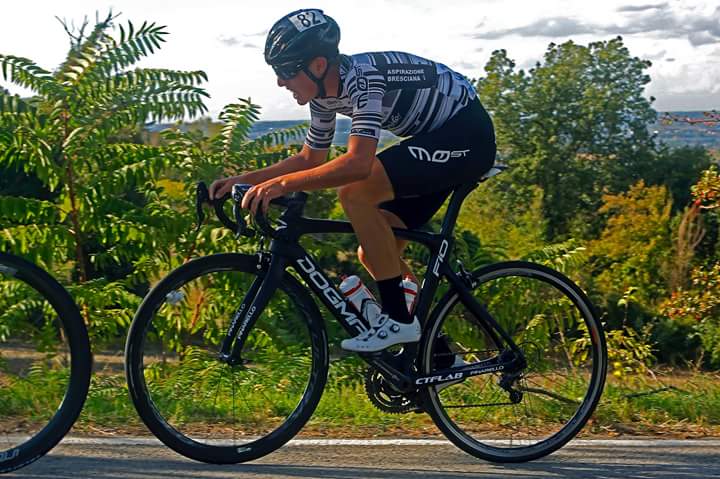 As always, U23 Cycling Zone would like to thank Mattia for taking part and giving up his time to do this interview. We wish him all the luck for achieving his goals in 2018 and beyond. You can follow him on Twitter at @mattia_bais.