Despite being just 19 years of age, Jasper Philipsen was one of the most successful riders on the U23 circuit in 2017, winning four stages and adding his first big GC success at the Triptyque Mons et Chateaux. Joseph Doherty called Jasper, just before he ended his debut season at U23 level with BMC's Development Team, to find out how the Belgian thought his season went.
"I knew I could win from my time in the junior ranks, but everything is different in U23 races. I really didn't know what to expect from my season back in January. However, it doesn't have to be said that I moved up to U23 with a great team, there was a great atmosphere in BMC."
Indeed, everything Philipsen did in 2017 resulted in either a win or a really strong performance against older and more experienced riders. He suffered his biggest disappointment last week in Bergen at the Worlds, where illness left him far from his best and he finished way down on winner Benoit Cosnefroy, in 99th place.
"Last Friday was not my best performance. I had a bad feeling all day. I had stomach problems the week before as well which didn't help at all. I just didn't feel super good and this saddens me as I wanted to do well at the Worlds."
However, Philipsen still ends 2017 with a positive balance, especially after you consider the races he won. A stage and the GC in Mons et Chateaux was added to by stages in the Olympia's Tour, Tour of Alsace and, perhaps most impressively, a sprint win in the Baby Giro. It is not surprising that Jasper picks that as his favourite victory.
"The Giro win was special because it was a really nice week with Pavel Sivakov won the GC too. There was a great atmosphere in the team and it was a nice race with good weather and it was well organised."
And Jasper takes an extra shine to the win as he beat Fabio Jakobsen, soon to join QuickStep and one of the best sprinters in the U23 ranks this season, to win the stage.
"That was a confidence boost. Beating Fabio was nice because he has had a really good season and for me to show at times I can beat him is good. Beating a rider as strong as him is never easy."
Jasper is a clever rider and person, and revealed it was a co-decision between himself, his coach and the Belgian National Team coach to miss the Tour de l'Avenir, the race heralded as the biggest show for U23 riders along with the U23 Worlds.
"That was a decision between myself, my coach and the Belgian coach," Jasper reveals. "I was conscious of doing too much, after a season that had already saw me ride the Giro and a lot of other hard stage races. I really wanted to be fresh for the Worlds, which is why I am so sad about the illness and bad legs on the day of the Worlds, because I missed l'Avenir for it. It was a hard decision and I really wanted to do l'Avenir, but I think it was the right choice."
Jasper has shown many good qualities over this season beyond his sprinting prowess. He was sixth in Richmond at the 2015 Junior ITT Worlds and was Belgian TT champion at Junior level in both 2015 and 2016. When asked to define himself, he seemed sure that sprinting isn't his only option and that the Classics hold a fascination to him, especially being Belgian.
"I think I am a Classics guy who can sprint really well at the end of hard days. Maybe I can be a real sprinter. I also excel in short TTs, because I am really explosive. I think I could go well in long TTs, but I would really need to train specifically for that first. I also like the cobbles of Flanders and Roubaix."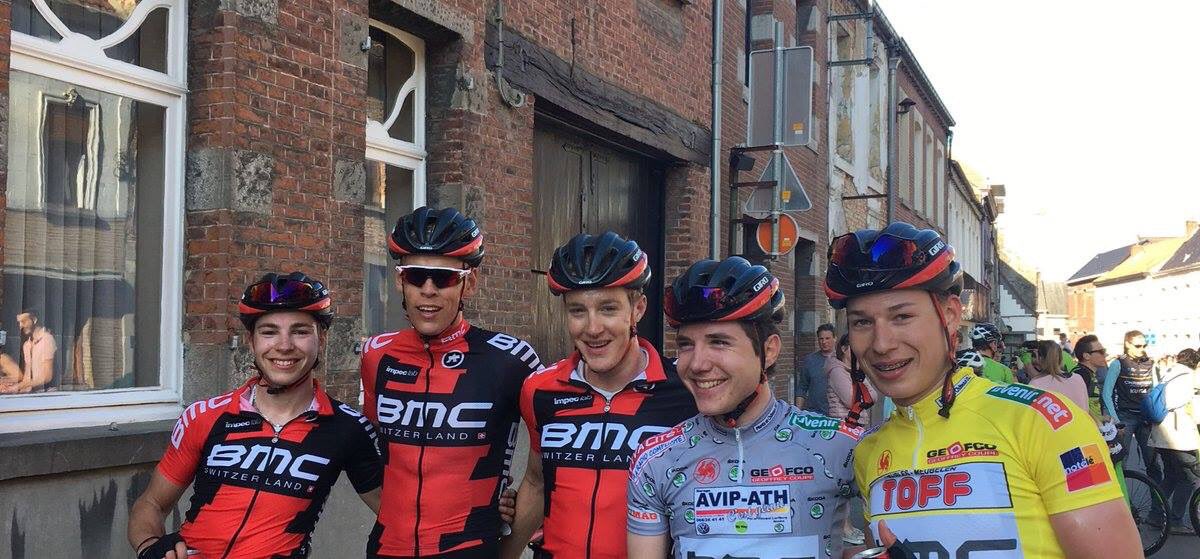 As a Belgian, it is anything but surprising to hear Philipsen say his dream race to win as a pro is his national race, the Tour of Flanders.
"For sure it would be really nice to win Flanders. To be honest, even turning pro and getting the chance to just ride that race would be special. It is still a long time until I go pro, but if I get there I will see about what my aims as a pro rider will be in the future. I really can't say something like 'I will win Flanders in five years' time' because I just don't know what my career will be like."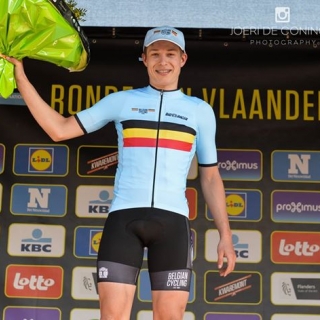 Earlier in the season, the sad news emerged that BMC's Development Team wouldn't be continuing beyond the current season. Jasper, who confirms he will not go pro and wants to do another season as an U23 in 2018, and many of his other teammates who either make the same decision as he does or cannot find a pro team, are all left job hunting. Shockingly, a rider as talented and successful as Jasper, still doesn't have a team for 2018.
"I will definitely race in the U23 ranks in 2018. For now though, I don't have a team for the next season. I need to sign on somewhere first to know for sure what my future will look like in 2018. All I can say for sure is that I will be racing at the U23 level in 2018."
It is simply crazy that no one has signed Jasper yet, given how successful he was in 2017 despite just being 19 and it being his debut season racing at U23 level. Luckily, even if he doesn't find a team, he can ride with his national squad at a lot of the biggest U23 races like U23 Liege, Flanders and Roubaix, as well as l'Avenir for the first time.
Jasper Philipsen is certainly a name to watch in the pro ranks in the future, but for 2018 all fans of U23 racing must watch the young Belgian, who can win almost any sprint and will also be favourite for the U23 races in Flanders, Roubaix and the ZLM Tour.
Thanks to Jasper Philipsen and BMC Development Team for their time and effort in putting this interview together. Jasper can be followed on Twitter @JasperPhilipsen.